Alternate Assets
Altius brings you investment opportunities that were earlier available to only a few Ultra Rich. Invest in Alternate assets such as Corporate bonds, Market Linked Debentures & Government Securities
Corporate Bonds
Opportunity to Earn a Fixed Income on your Investments
%
Average Yield
Up to 15% p.a.
MLDs
Returns are linked to the market and your capital is always secured
%
Average Yield
linked to the underlying asset
₹
Min. Investment
10,00,000
Govt. Securities (G-Secs)
Earn Secured and better returns than your bank FDs
%
Average Yield
Up to 7% p.a.
Invest in New-Age Investment Opportunities
Diversify your portfolio with investment options available accross different Asset classes available on Altius' Platform. Get access to a curated list of alternate investment opportunities accross Fixed Income as well as Market Linked Instruments

Rupeek
Opportunity to participate in senior secured bonds of Rupeek, one of India's fastest-growing NBFC providing Gold Loan solutions

KNS Infra
KNS Infra is Bangalore's one of the leading plotted developer enterprise with over 15 years of experience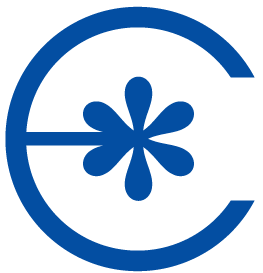 Edelweiss Twin-Win (Nifty Linked)
Enjoy the Upside of Nifty 50 while your capital being protected
₹
Min. Investment
10,00,000
Easy Investing in Alternate Assets
Invest in 3 simple steps...
01
Signup on our platform, complete your KYC to verify your account with us.
02
Explore investment opportunities and find a right investment that suits your portfolio
03
Start Investing in Exlusive Alternate Assets to earn high returns
FAQs
Why Invest in Alternate Assets?

Alternate Investments can act as an excellent portfolio diversifier. Alternate assets usually have a low correlation with traditional assets and also fetch better returns than regular FDs. Investing in alternate assets gives you the flexibility to invest across various returns, pre-defined tenure and risks.

How to invest in Alternate Assets with Altius?

We have made investments simple for our clients. You can invest with Altius' platform in three simple steps.

Sign up and complete your KYC with us
Explore Alternative investment opportunities on the platform and find the right fit for your portfolio
Start Investing in Alternate assets to generate better returns

What is the minimum investment when investing in these assets?

With Altius you can start investing in Alternate assets for as low as ₹ 10,000. But this might vary for different assets depending upon the asset class and the asset issuer.

What Alternate asset class can I invest in with Altius?

With Altius you can invest in Private Equity (Unlisted shares), Bonds, Market Linked Debentures and Government Securities. Further, we plan on bringing Fractional Real Estate and P2P investing onto Altius' Platform for our investors.

What are Corporate Bonds?

Bonds are a debt instrument. Corporations issue bonds to raise money. When you invest in a bond, you are lending money to the issuer, i.e. the company that issues the bonds. The company repays the money on a specific date i.e. the maturity date, or follows a pre-defined payment structure. The company also usually pays a stated interest on your investments on pre-defined dates.

What are market Linked Debentures?

Market Linked Debentures are structured products. These are Non-convertible debentures for which the returns are linked to the performance of an underlying index (such as NIFTY or G-sec) along with capital protection. You either receive returns based on the performance of the underlying index while your capital is protected in case the market is significantly unfavourable.

What are Government Securities (G-Secs)?

Government securities are safer as compared to bank FDs and also fetch better returns. It is an instrument that the Central or State Government issues to raise money. G-Sec carries partially no risk and is also called a risk-free instrument. Central Government issues both Treasury bills (Short term debt instruments with a maturity of less than one year) and Government Bonds (Long term debt instruments with a maturity of one year or more). Whereas the State government only issue bonds, also called SDL (State Development Loans).
Chennai Office

19/10, Guru Vappa Chetty Street, Chintadripet, Chennai - 600002
Dubai Office

2701, Executive Tower G, Business Bay, Dubai, UAE
Andhra Pradesh & Telangana Office
54-19-25/1, Flat no.101, Sai Residency, Nelson Mandela Park Road, LIC Colony, Vijayawada (Urban), Andhra Pradesh - 520008