Merino Industries Limited
INE662B01017
Listing Status: DRHP Not Filed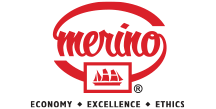 ---
---
About
Merino Industries Limited
Merino Industries Limited (MIL), as per a credit rating report, is primarily engaged in manufacturing and supplying decorative laminates in India and abroad. The company has its manufacturing facilities located in Hapur (Uttar Pradesh) and Hosur (Tamil Nadu) and it is also engaged in manufacturing potato flakes, pre-laminated boards, and furniture units along with providing allied interior solutions and trading of laminates, chemicals, other panel products, and potatoes. The company was incorporated in 1965 and has its registered office located in Kolkata, West Bengal.
---
Overview
of Merino Industries Limited
In Interior Solutions, plywood was their first product in 1974 and it launched their reputation for product quality and company service. Merino then established its manufacturing unit for high pressure decorative laminates at Hapur near New Delhi. A second unit at Rohad was commissioned, as their rapid growth evolved them into India's largest manufacturer and exporter of laminates. Their specialty is to continuously release new products which are aligned to international trends and market demand. Over the years, their innovations have been continuously well received by Architects and Interior Designers. Their quality products have been complementing the creativity of these professionals. Their endeavor is to maximize the product value (Excellence), maintain affordability (Economy) and deal fairly and transparently in all their relationships (Ethics).
In the Agro Business, the Merino Group began in the cold storage business and subsequently diversified into farming, biotechnology and food processing. Their integrated approach enables them to offer customers the complete range - from raw material to finished product. Their integration in both directions - forward and backward - has shaped their brand initiative in the FMCG market where they have launched potato flakes and ready to eat snack mixes under the brand name 'Vegit'.
In Information Technology Services, Merino Services Limited is a Business Consulting and IT Services organization providing value-added services as a Partner-in-Progress with their esteemed customers and business associates. They specialize in design/implementation of various business solutions for their customers.
---
Insights
of Merino Industries Limited
The Company recorded a total revenue of Rs.1,79,624.27 Lakh as compared to Rs. 1,33,885.81 Lakh in the previous year. The profit before tax was Rs.17,507.90 Lakh as compared to Rs.17,692.18 Lakh in the previous year. The Company's net profit after taxes stood at Rs. 13,222.49 Lakh as against Rs. 13,185.83 Lakh last year.

---
Balance Sheet
of Merino Industries Limited
---
Profit and Loss
of Merino Industries Limited
---
---
Management
of Merino Industries Limited
PRAKASH LOHIA - Managing Director
Shareholding in the company - 10.63 %
MADHUSUDAN LOHIA - Wholetime Director
Shareholding in the company - 8.92 %
RUP CHAND LOHIA - Wholetime Director
Shareholding in the company - 7.92 %
RUCHIRA LOHIA - Wholetime Director
Shareholding in the company - 6.55 %
BIKASH LOHIA - Wholetime Director
Shareholding in the company - 3.46 %
DEEPAK LOHIA - Wholetime Director
Shareholding in the company - 3.31 %
MANOJ LOHIA - Wholetime Director
Shareholding in the company - 3.12 %
PRASAN LOHIA - Wholetime Director
Shareholding in the company - 3.1 %
ANURAG LOHIA - Wholetime Director
Shareholding in the company - 2.69 %
NRIPEN KUMAR DUGAR - Wholetime Director
Shareholding in the company - 0.01 %
SACHIN SELOT - Chief Financial Officer
PRABAL KUMAR SARKAR - Director
BAMA PRASAD MUKHOPADHYAY - Director
SISIR KUMAR CHAKRABARTI - Director
GAUTAM BHATTACHARJEE - Director
---
Ancillary
of Merino Industries Limited
---
Press
of Merino Industries Limited
---
---
Company Information
of Merino Industries Limited
---
Chennai Office

19/10, Guru Vappa Chetty Street, Chintadripet, Chennai - 600002
Dubai Office

2701, Executive Tower G, Business Bay, Dubai, UAE
Andhra Pradesh & Telangana Office
54-19-25/1, Flat no.101, Sai Residency, Nelson Mandela Park Road, LIC Colony, Vijayawada (Urban), Andhra Pradesh - 520008