Philips India Ltd
INE319A01016
Listing Status: Delisted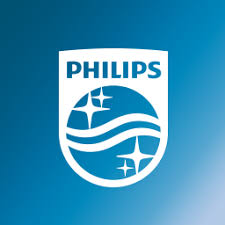 ---
---
About
Philips India Ltd
Philips India Limited (PIL), as per filings, deals in diagnostic imaging equipment. The company's business segments comprise (a) Personal Health, (b) Healthcare Systems, and (c) Innovation Services. The company has manufacturing facilities in Pune, Maharashtra, and a software development center in Bangalore. It sells its products primarily in India through independent distributors and modern trade. PIL offers integrated solutions in segments such as diagnostic imaging, image-guided therapy, patient monitoring, and health informatics, as well as in consumer health and home care. The company is a part of Royal Philips of Netherlands. It also offers products in segments such as consumer care, healthcare, lighting, professional display, and dictation solutions apart from professional air quality solutions.
---
Overview
of Philips India Ltd
The business of the company is divided among 3 verticals
1. Health Systems:
During the year 2020-21, Health Systems business of the Company delivered another year of strong performance irrespective of Market degrowth, driven by growth in Image Guided Therapy (IGT) (47.6% Market Share) and Connected Care (CC) Business. The Health Systems Equipment Market Share increased by 1.9% at Quarter one of 2020-21 MAT (Moving Annual Turnover) level in the back drop of macro-economic challenges including low liquidity in Health Care segment due to decline in patient foot-fall in Hospitals and deferment of elective procedures. In Image Guided Therapy (IGT), Philips Market share improved by 11.2%. The market is still reeling under the stent price capping which is causing the value and performance segments to grow. In Magnetic Resonance (MR), Philips Market share increased by 1.5% fueled by PMRS (circular economy) and improved win rate in government. In Computed Tomography (CT), your Company also showed increase of 0.5% share. Ultrasound business of your Company improved market share from 17% to 19.7% driven by strong performance of the India make Affiniti Series launched in second quarter of 2020.

2. Personal Health :

Financial year 2020-21 was an extraordinary year, wherein COVID -19 outbreak followed by one of the biggest and unprecedented lockdown in the world and its consequent impact on economic, consumer behaviors created both challenges and new opportunities. Personal Health business continued its transformation journey by adopting to the external dynamic headwinds and delivered 16% growth over the previous financial year. This growth was delivered in a highly competitive environment with low cost players and challenges as increase in cost trends of the commodities and adverse currency fluctuations.

3. Innovation Services:

Philips Innovation Campus, Bengaluru (PIC-B) established in 1996 as a premier software research and development organisation of Royal Philips, today hosts 4500+ top-notch professionals working on developing products and innovative solutions across the healthcare continuum to improve people's health. It is one of the four major Philips innovation hubs globally. The centre has extensive expertise in cutting-edge technologies and is working on solutions based on artificial intelligence and machine learning, smartphone and tablet enabled data analytics, AI-based radiology solutions, remote management of ICUs and cloud-based solutions. The hub develops clinically relevant software products and solutions across the health continuum starting with healthy living, disease prevention to diagnosis, treatment and homebased care.

---
Insights
of Philips India Ltd
The Company has delivered positive net cash from operations in the financial year 2021-22. The company has not made any major borrowings in this year and has managed working capital requirements from internal cash generation. During the year, capital expenditure was Rs. 1,429 million ( Rs. 2,880 million during Apr '20 – Mar '21) and were towards HIC expansion and IT equipment etc. The company continued to facilitate Healthcare sales with innovative financial solutions to support customers and business in keeping up pace with the market growth to the tune of Rs.1,940 million. The company has invested the surplus cash in fixed deposits with banks and is earning interest on the same.

---
Balance Sheet
of Philips India Ltd
---
Profit and Loss
of Philips India Ltd
---
---
Management
of Philips India Ltd
RAJIV MATHUR - Wholetime Director
SUDEEP AGRAWAL - Chief Financial Officer
RAJIV MATHUR - Company Secretary
SUDEEP AGRAWAL - Wholetime Director
DANIEL MAZON - Managing Director
GEETU GIDWANI VERMA - Director
SUSIM MUKUL DATTA - Director
---
Ancillary
of Philips India Ltd
---
Press
of Philips India Ltd
---
---
Company Information
of Philips India Ltd
---
Chennai Office

19/10, Guru Vappa Chetty Street, Chintadripet, Chennai - 600002
Dubai Office

2701, Executive Tower G, Business Bay, Dubai, UAE
Andhra Pradesh & Telangana Office
54-19-25/1, Flat no.101, Sai Residency, Nelson Mandela Park Road, LIC Colony, Vijayawada (Urban), Andhra Pradesh - 520008