Otis Elevator Company
INE099A01014
Listing Status: DRHP Not Filed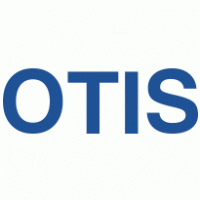 ---
---
About
Otis Elevator Company
Otis Elevator Co (India)Ltd (OECIL), as per its annual filings, is engaged in the business of manufacturing, erection, installation and maintenance of elevators, escalators and travolators. The company was incorporated in 1953 and has its registered office located in Mumbai, Maharashtra.
---
Overview
of Otis Elevator Company
Product & Services
- By Product (Low /Mid/High Rise Lifts, Escalators & Moving Walks)
-By Industry (Residential, Retail, Office, Hospital, Hotel, Multi-use Buildings, Airports/Railways/Metro/Subways)
---
Insights
of Otis Elevator Company
Consolidated Figures
On Consolidated basis, Revenue from operations for FY 2021-22 at Rs. 19,924 million was higher by 12% over the previous year Profit after tax ("PAT") for the year was Rs. 1,464 million recording a fall of 11% vis prior year, mainly driven by the lower interest income and non recurring items.
Standalone Figures
On Standalone basis, Revenue from operations for FY 2021-2022 at Rs. 19,404 million was 14 % higher than previous year. All segments of business grew over last year. New equipment revenues grew by 16% driven by growth in shipments and field activity. Repair and modernization business grew by 23% driven by overall activity pick up post Covid. Maintenance revenues were up 9% mainly driven by portfolio growth. Operating profit without interest income and non recurring items was marginally up over prior year. We continue to face significant commodity cost headwinds, coupled with foreign exchange and freight cost impacts. We were able to partly offset this through continuous efforts on product cost reduction, efficiency improvement and commodity cost mitigation actions. We continue to constantly enhance our working capital management processes and this has resulted in another strong year on cash flow generation from operations.
Dividend (21-22)
The Company declared two interim dividends, one on 18th November 2021 of 1350% being Rs 135 per share and a second one on 24th May 2022 of 1000% being Rs 100 per share.
The Otis Elevator Company was acquired by United Technologies in 1976.
---
Balance Sheet
of Otis Elevator Company
---
Profit and Loss
of Otis Elevator Company
---
---
Management
of Otis Elevator Company
BHARATKUMAR SANJIVA NAYAK - Chief Financial Officer
BHARATKUMAR SANJIVA NAYAK - Director
PRIYA SHANKAR DASGUPTA - Director
SUMA PUTHAN NADUVAKKAT - Wholetime Director
SEBI JOSEPH - Managing Director
---
Ancillary
of Otis Elevator Company
---
Press
of Otis Elevator Company
---
Annual Report
of Otis Elevator Company
---
Company Information
of Otis Elevator Company
---
Chennai Office

19/10, Guru Vappa Chetty Street, Chintadripet, Chennai - 600002
Dubai Office

2701, Executive Tower G, Business Bay, Dubai, UAE
Andhra Pradesh & Telangana Office
54-19-25/1, Flat no.101, Sai Residency, Nelson Mandela Park Road, LIC Colony, Vijayawada (Urban), Andhra Pradesh - 520008