Indofil Industries Ltd
INE071I01016
Listing Status: DRHP Not Filed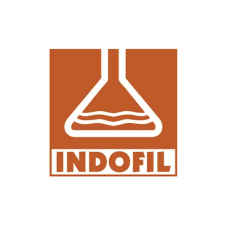 ---
---
About
Indofil Industries Ltd
Indofil Industries Limited (IIL), as per credit rating report, is a KK Modi Group company, and is engaged in manufacturing of agrochemicals (technical and formulations) and specialty chemicals. IIL is a one of the leading manufacturers in the world of Mancozeb, the world's largest selling fungicide. The company has two divisions, namely agrochemicals (mainly fungicides, insecticides, herbicides, acaricides, plant growth regulators & surfactants) and specialty & performance chemicals (SPCD) (performance chemicals for textile, plastic, coating, construction, and leather industries etc.). IIL's plants are located at Dahej, Gujarat and Thane (operations discontinued with effect from July 2019), Maharashtra.
---
Overview
of Indofil Industries Ltd
Agrochemicals
The Agrochemicals business follows the 'Crop Care Concept', which ensures the safety and health of crops by identifying the problems affecting them and procuring the right solutions. A number of products categories such as Insecticides, Herbicides, Bactericides, Acaricides, Plant Growth Regulators and Surfactants are manufactured under the division's scope of offerings.
Indofil is committed to excellence in product quality and service. The Company's focus is to ensure the well-being of farmers by protecting their crops and facilitating better yields. The division is supported by talented agricultural graduates and doctorates and a strong marketing, technical, sales and logistics group. The Company's productivity improvement programme is designed to educate farmers through demonstrations for effective and economic ways of crop protection.
With the basic objective of improving the efficiency and agility of field development assistants and optimising demand generation activities,
Indofil is ready to launch a unique in-house mobile application – Ujjwal Kheti - this year. The app will enhance farmer engagement and also prescribe methods for better crop yields.
Indofil Innovative Solutions Division
The Indofil Innovative Solutions (IIS) division caters to small, medium and large industrial manufacturers globally. Through a network of regional offices and stock points at major centres, and by leveraging technical capability, Indofil delivers the benefits of the company's chemicals to customers.
With state-of-the-art technologies and strong brand equity, the company emerged as the leading manufacturer and supplier in the industry. This, coupled with in-house product development and application know-how, delivered significant growth for dispersants, re-dispersible polymer powder and impact modifiers. It have enhanced manufacturing capability with a new unit at Dahej. Along with a highly qualified and well-experienced sales team, application technology teams are working closely with customers in the leather, coating, textile and plastics industries. During the year, the company entered into a joint venture with Italy-based Reagens the world's leading Polyvinyl Chloride (PVC) heat stabilisers additives manufacturing company.
---
Insights
of Indofil Industries Ltd
Indofil Industries holds 65.45 Lakh shares of Godfrey Philips India Limited (CMP – Rs 1175/sh).
Total Investment Value as on November 22, 2021 stands at Rs 770 Cr.
Intrinsic Worth of Indofil Industries Ltd per share - Rs 335 considering only Godfrey Philips India Limited's holding.
The Group's Consolidated Income was up from Rs. 2,441 Crores to Rs. 2,870 Crores in the year under review, increasing by 18 % y-o-y. The Consolidated Profit before Tax for the year stood
at Rs. 296 Crores against Rs. 141 Crores for the Previous Year - an increase of 111 % y-o-y. The Company's total income on a standalone basis was recorded at Rs. 2,730 Crores for the current
year against Rs. 2,304 Crores in the Previous Year - an increase of 19 % y-o-y. While the Standalone Profit before Tax for the year stood at Rs. 267 Crores against Rs. 222 Crores for the Previous Year, registering an increase of 20 % y-o-y. The increase in sales and profits can be attributed to positive factors that has impacted Company and its business. One of the important factor was reduction in finance costs as a result of pre payment of loans and reduced borrowings in the books (both short-term and long-term).
Directors recommend for approval of the Company's Shareholders at the ensuing Annual General Meeting (AGM), a final Dividend of 40% for the year ended March 31, 2022, i.e. Rs. 4/- for each Fully Paid Up Equity Shares of Rs. 10 each and Rs. 1.20/- for each Partly Paid Up Equity Shares of Rs. 3 each.
---
Balance Sheet
of Indofil Industries Ltd
---
Profit and Loss
of Indofil Industries Ltd
---
---
Management
of Indofil Industries Ltd
BINA MODI - Managing Director
Shareholding in the company - 1.77 %
SUNIL KUMAR ALAGH - Director
Shareholding in the company - 0.12 %
SAMIR MODI - Director
Shareholding in the company - 0.11 %
MAHENDRA NARANJI THAKKAR - Director
Shareholding in the company - 0.05 %
DEVANG RAJNIKANT MEHTA - Company Secretary
RAJIB MUKHOPADHYAY MUKHERJEE - Chief Financial Officer
CHARU MODI - Wholetime Director
LAKSHMINARASIMHA ATCHUTUNI - Wholetime Director
LAKSHMINARAYANAN SUBRAMANIAN - Director
MAYUR MAHESHWARI - Nominee Director
SANJAY BUCH RAMAKANT - Director
---
Ancillary
of Indofil Industries Ltd
---
Press
of Indofil Industries Ltd
---
---
Company Information
of Indofil Industries Ltd
---
Chennai Office

19/10, Guru Vappa Chetty Street, Chintadripet, Chennai - 600002
Dubai Office

2701, Executive Tower G, Business Bay, Dubai, UAE
Andhra Pradesh & Telangana Office
54-19-25/1, Flat no.101, Sai Residency, Nelson Mandela Park Road, LIC Colony, Vijayawada (Urban), Andhra Pradesh - 520008