LAVA International Ltd
INE745X01022
Listing Status: DRHP Not Filed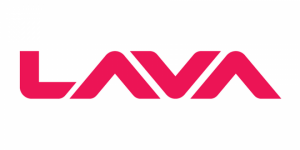 ---
---
About
LAVA International Ltd
Lava International Limited (LIL), as per the credit rating report, is engaged in designing, manufacturing, assembling, trading, and distributing mobile handsets, tablets, and accessories under the brands 'Lava' and 'Xolo'. The company has set up an assembling unit for assembling handsets in Noida (Uttar Pradesh) with a total production capacity of around 48 million handsets per annum as of March 31, 2020. It also has 4 SMT lines with a capacity of around 9 million circuits per annum. It has a wholly-owned subsidiary Lava International (H.K.) Limited (Lava HK). LIL was incorporated in 2009 and has its registered office located in Delhi.
---
Overview
of LAVA International Ltd
It is a market leader in several countries being 4th largest in India, 2nd largest in Thailand, 3rd largest in Sri Lanka and 5th largest in Bangladesh. It is currently in the works to expand its presence in the continent of Africa. The company has been building mobile handset design capability including industrial design, mechanical design, hardware design & software design. It has demonstrated quick and robust expansion since inception, showing profitability and growing sales since the first year of operations. Lava and Xolo are two brands that operate under the parent company. With 'Create Possibilities' as its guiding principle, Lava has embarked on an ambitious journey of becoming the 1st global consumer brand from India by empowering every human with quality innovative products.
LAVA has a wide product portfolio that encompasses tablets, feature phones, and smartphones having various models in bar and touch form factors at multiple price points to suit all categories of consumers. The handset-maker a couple of years ago had 50 products (about 20 smartphones and some 35 feature phones) in its portfolio which has now brought down to less than 15 phones (five smartphones and nine feature phones).
Lava has two manufacturing plants in India and the company claims to be the only Indian brand to design devices in India and do PCB SMT in its own factory.The Company has an in-house research and development centre and manufacturing facilities in Noida.
---
Insights
of LAVA International Ltd
IPO Updates
Lava International Ltd filed its DRHP with SEBI on 27th September,2021 for an IPO of Rs 1500 Cr.
The IPO consists of a fresh issue of equity shares worth Rs 500 crore and an offer for sale (OFS) component of 43,727,603 equity shares.
Understanding LAVA Valuation:
| | |
| --- | --- |
| Number of Shares Outstanding in Crore | 55.77 |
| Price Per Share | 132 |
| Current Market Cap in INR Crores | 7362.56 |
| Current Market Cap in Billion dollar | 0.92 |
| IPO Valuation in Billion dollars | 1.45 |
| IPO Valuation in INR Crores | 11657.38 |
| Potential Upside on IPO | 58% |
Disclaimer- Number of shares offer for sale (OFS) = 4.3 Cr equity shares, so value of per share of LAVA is Rs.210 tentatively on the valuation of 1.45 billion dollar.
____________________________________________________________________________________________________________________________________________________________________________________________________
The company manufacture and assemble mobile handsets at their own manufacturing facility located in Noida, India (the "Noida Facility"), using surface-mount technology ("SMT") which is a leading technology in mobile handset manufacturing. As of August 31, 2021, they had four SMT lines and 12 assembly lines operated by 3,105 workers, with a production capacity of 42.52 million Feature Phone Equivalent handsets per annum. The manufacturing facility has been certified with quality management systems, manufacturing execution system and environmental management systems for compliance with ISO9001: 2015 and ISO14001 and OHSAS45001 for occupational health and safety. Further, they own a significant portfolio of intellectual property rights, including 98 trademark registrations in India, 12 trademarks overseas and three registered copyrights.
Notes:-
After the end but before issuance of financial statements, the company has given effect to stock split by way of split of face value of equity share from Rs 10/- to Rs 5/-.
Also the company has issued bonus share to equity shareholders in the ratio of 1:1.
Adjusted EPS has been calculated as per the requirement of Para 64 of Ind As 33 - Earnings per share.
---
Balance Sheet
of LAVA International Ltd
---
Profit and Loss
of LAVA International Ltd
---
---
Management
of LAVA International Ltd
HARIOM RAI - Managing Director
Shareholding in the company - 36.11 %
SUNIL BHALLA - Director
Shareholding in the company - 22.74 %
VISHAL SEHGAL - Director
Shareholding in the company - 17.7 %
SHAILENDRA RAI - Wholetime Director
Shareholding in the company - 9.41 %
ASITAVA BOSE - Chief Financial Officer
BHARAT MISHRA - Company Secretary
CHITRA GOURI LAL - Director
---
Ancillary
of LAVA International Ltd
---
Press
of LAVA International Ltd
---
Annual Report
of LAVA International Ltd
---
Company Information
of LAVA International Ltd
---
Chennai Office

19/10, Guru Vappa Chetty Street, Chintadripet, Chennai - 600002
Dubai Office

2701, Executive Tower G, Business Bay, Dubai, UAE
Andhra Pradesh & Telangana Office
54-19-25/1, Flat no.101, Sai Residency, Nelson Mandela Park Road, LIC Colony, Vijayawada (Urban), Andhra Pradesh - 520008