Gandhar Oil Refinery India Ltd
INE717W01049
Listing Status: DRHP Not Filed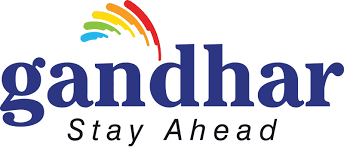 ---
---
About
Gandhar Oil Refinery (India) Limited (GORIL) is engaged in the manufacturing of petroleum products and trading of coal. GORIL manufactures a variety of petroleum products such as industrial/automotive lubricants, mineral oils, transformer oils, and petroleum jelly and a variety of specialty lubricants. GORIL caters to diverse end-user segments such as power, automotive, rubber, cosmetics, steel, and chemical and pharmaceutical. GORIL has 2 manufacturing units with one at MIDC Taloja, Maharashtra and the other located at Silvassa (U.T.) with an annual production capacity of 128,000 KL and 104,000 KL. GORIL also exports finished products such as petroleum jelly, white oil, and mineral oil, liquid paraffin to to South America, Africa, Asia, Middle East, Europe and USA. GORL imports various grades of coal from overseas markets such as Indonesia and South Africa and selling it locally to consumer industries across the country like refineries, paper mills, metals & alloys, cement industries.
---
Overview
There products, marketed under the Divyol brand name, include Automotive Oils, Industrial Oils, Transformer Oils, Rubber Process Oils, Mineral Oils & Petroleum Jelly, Wax, and Speciality Base Oils. They meet national and international quality standards and are approved by REXROTH, ELECON, RDSO, FDA, ERDA, CPRI, and BIS (among others).
---
Insights
Gandhar Oil Refinery India Ltd is registered only in NSDL.
Gandhar Oil Refinery India Ltd
have decleared dividend of Rs 3/shares and its record date is 20 November 2021.
---
---
---
---
Management
RAMESH BABULAL PAREKH - Managing Director
Shareholding in the company - 37.69 %
ASLESH RAMESHKUMAR PAREKH - Wholetime Director
Shareholding in the company - 2.41 %
SAMIR RAMESH PAREKH - Wholetime Director
Shareholding in the company - 2.41 %
INDRAJIT PREMMANGAL BHATTACHARYYA - Chief Financial Officer
JAYSHREE DEEPAK SONI - Company Secretary
AMRITA NAUTIYAL - Director
RAJ KISHORE SINGH - Director
---
---
---
---
---
Chennai Office

19/10, Guru Vappa Chetty Street, Chintadripet, Chennai - 600002
Dubai Office

2701, Executive Tower G, Business Bay, Dubai, UAE
Andhra Pradesh & Telangana Office
54-19-25/1, Flat no.101, Sai Residency, Nelson Mandela Park Road, LIC Colony, Vijayawada (Urban), Andhra Pradesh - 520008