NCL BUILDTEK Ltd
INE243S01010
Listing Status: DRHP Not Filed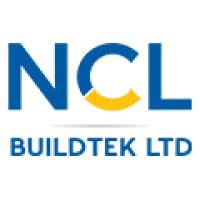 ---
---
About
NCL BUILDTEK Ltd
NCL Buildtek Limited (NBL), as per its credit rating report, is engaged in the business of manufacturing building materials. The company offers windows, doors, door frames, ventilators, glazings, partitions and many more. Its registered office is in Hyderabad with manufacturing and fabrication plants at 10 different locations across Telangana, Andhra Pradesh, Tamil Nadu, Maharashtra, Uttar Pradesh and Rajasthan.
---
Overview
of NCL BUILDTEK Ltd
NCL Buildtek Ltd a leader in manufacturing of wide range of building materials has its operations present across nation for over 25 years. The company's range of products are well recognised and accepted by many state Governments as preferred manufacturer and supplier and have been incorporated in the state SOR's for past 18 years.
After a stellar FY 2018-19, the company saw a significant decline in turnover in FY 2019-20 While the overall economic slowdown and slowdown in the real-estate sector contributed to a decline in revenue, the primary reason the company saw the significant decline was due to government contracts being kept on hold by the Government of Andhra Pradesh. Excluding the AP Government orders, the Windoors and Coatings division each saw an 8% increase in gross turnover.
Turnover in the Autoclaved Aerated Concrete (AAC) Blocks division declined by about 22%. The decline in the AAC blocks division was mainly due to a significant slow-down witnessed in the construction activity due to shortage/ non availability of sand.
While there were areas of concern in FY2019-20, the Directors believe that owing to the company's strong presence in the market as a complete building materials provider and long-term focus will help in stabilizing this year for sustainable future growth.
---
Insights
of NCL BUILDTEK Ltd
Shown in Revenue EBITDA, and Debt Management : Significant Growth Observed in FY 2023.
*Steady Revenue Growth Showcases Solid Business Progress *
NCL Buildtek Limited, a prominent player in the construction and building materials sector, has demonstrated impressive financial growth in 2023. According to the company's disclosed financials, the total revenue saw a healthy increase from INR 408 Cr in 2022 to INR 450 Cr in 2023. This uptick signifies a robust year-over-year growth, emphasising the firm's consistent business expansion and solid market positioning.
Strong EBITDA Performance and Improvement in EBITDA Margin
Parallel to the growth in revenue, the company's EBITDA also exhibited a noteworthy ascent. From INR 31 Cr in 2022, the EBITDA value soared to INR 43 Cr in 2023, reflecting a well-managed and efficient operation. EBITDA Margin widened from 7.7% to 9.56% between 2022 and 2023.
Robust Profit After Tax and Earnings Per Share
In another welcome development, the Profit After Tax (PAT) more than jumped from INR 11.66 Cr in 2022 to a substantial INR 19.97 Cr in 2023. The Earnings Per Share (EPS) followed suit, improving from 10.08 to 16.67, providing a higher return on equity to the company's shareholders.

Improved Debt Position
NCL Buildtek has also made commendable strides in debt management. Its Debt-to-Equity ratio (D/E), a critical measure of financial leverage, declined from 0.73 in 2022 to 0.56 in 2023. This reduction indicates the company's conscious efforts to decrease reliance on borrowed funds, thereby strengthening its financial health.

Net Worth Bolstered
The company's net worth, the total value of financial and non-financial assets, grew from INR 142 Cr in 2022 to INR 170 Cr in 2023, showcasing an overall upward trend in the company's financial position.

Overall, these encouraging figures reveal that NCL Buildtek has been efficiently managing its operations and finances, positioning it well for sustainable growth in the foreseeable future.