NCL BUILDTEK Ltd
INE243S01010
Listing Status: DRHP Not Filed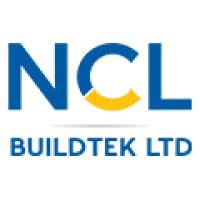 ---
---
About
NCL BUILDTEK Ltd
NCL Buildtek Limited (NBL), as per its credit rating report, is engaged in the business of manufacturing building materials. The company offers windows, doors, door frames, ventilators, glazings, partitions and many more. Its registered office is in Hyderabad with manufacturing and fabrication plants at 10 different locations across Telangana, Andhra Pradesh, Tamil Nadu, Maharashtra, Uttar Pradesh and Rajasthan.
---
Overview
of NCL BUILDTEK Ltd
NCL Buildtek Ltd a leader in manufacturing of wide range of building materials has its operations present across nation for over 25 years. The company's range of products are well recognised and accepted by many state Governments as preferred manufacturer and supplier and have been incorporated in the state SOR's for past 18 years.
After a stellar FY 2018-19, the company saw a significant decline in turnover in FY 2019-20 While the overall economic slowdown and slowdown in the real-estate sector contributed to a decline in revenue, the primary reason the company saw the significant decline was due to government contracts being kept on hold by the Government of Andhra Pradesh. Excluding the AP Government orders, the Windoors and Coatings division each saw an 8% increase in gross turnover.
Turnover in the Autoclaved Aerated Concrete (AAC) Blocks division declined by about 22%. The decline in the AAC blocks division was mainly due to a significant slow-down witnessed in the construction activity due to shortage/ non availability of sand.
While there were areas of concern in FY2019-20, the Directors believe that owing to the company's strong presence in the market as a complete building materials provider and long-term focus will help in stabilizing this year for sustainable future growth.
---
Insights
of NCL BUILDTEK Ltd