Kanara Consumer Products Limited (Kurlon Ltd)
INE781F01032
Listing Status: DRHP Not Filed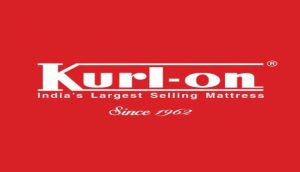 ---
---
About
Kanara Consumer Products Limited (Kurlon Ltd)
Kurlon Limited (KL), formerly known as Karnataka Coir Products Limited, is engaged in manufacturing mattresses. The company offers spring, foam, rubberized coir, and therapeutic mattresses; and home accessories, such as sofas, living room products, pillows, and bedsheets. The company provides its products through a network of dealers. KL has manufacturing facilities in Karnataka, Orissa, Madhya Pradesh, Uttaranchal, and Gujarat. The company was incorporated in 1962 and has its registered office located in Bangalore, Karnataka.
---
Overview
of Kanara Consumer Products Limited (Kurlon Ltd)
---
Insights
of Kanara Consumer Products Limited (Kurlon Ltd)
During the current year, Revenues from operation of the Company, on standalone basis, decreased by 37.31% from Rs 11,472.04 Lakhs to Rs. 7,191.35 Lakhs. The Profit after tax, for the current year decreased to Rs. 610.23 Lakhs as against the profit after tax of Rs. 966.91 Lakhs of last year (before Other Comprehensive Income). The decreases in revenue from operations are due to impact of COVID-19 during Mar/May' 2020 and the subsequent lockdown during the month of April/May'21.
On consolidated basis, the Group has achieved revenue of Rs. 76,830.49 Lakhs as compared to Rs. 96,173.05 Lakhs previous year and its Profit after tax reduced by 66.69% to Rs. 2,520.34 Lakhs as compared to Rs. 7,565.89 Lakhs
previous year (Before Other Comprehensive Income) and decreased by 66.07% to Rs. 2,582.21 Lakhs from Rs. 7,609.35 Lakhs (After Other Comprehensive Income). From April 1, 2020 onwards, the Group has opted to pay income taxes under the concessional tax regime as prescribed under Section 115BAA of the Income Tax Act, 1961. Accordingly, Current tax Liability for the year ended March 31, 2021 has been determined and recognized at the concessional rate. The impact arising from restating the deferred tax balances at the reduced rate has been recognized during the year.
Kurlon Ltd holds 3,09,49,615 shares (84.67%) of Kurlon Enterprises Ltd (CMP – Rs 600/sh).
Total Investment Value as on 10 January, 2023 stands at Rs 2105 Cr. (approx)
Intrinsic worth per share is Rs. 1216.21
---
Balance Sheet
of Kanara Consumer Products Limited (Kurlon Ltd)
---
Profit and Loss
of Kanara Consumer Products Limited (Kurlon Ltd)
---
---
Management
of Kanara Consumer Products Limited (Kurlon Ltd)
JAYA SUDHAKAR PAI - Director
Shareholding in the company - 2.53 %
TONSE SUDHAKAR PAI - Managing Director
Shareholding in the company - 0.28 %
JYOTHI ASHISH PRADHAN - Director
Shareholding in the company - 0.01 %
RITESH SHROFF - Chief Financial Officer
MONU KUMAR - Company Secretary
NARENDRA KUDVA - Alternate Director
DEEPA SUDHAKAR PAI - Director
NITIN GAJANANRAO KHOT - Director
ANANTHANARAYANAN SUBRAMANIAN - Director
---
Ancillary
of Kanara Consumer Products Limited (Kurlon Ltd)
---
Press
of Kanara Consumer Products Limited (Kurlon Ltd)
---
Annual Report
of Kanara Consumer Products Limited (Kurlon Ltd)
---
Company Information
of Kanara Consumer Products Limited (Kurlon Ltd)
---
Chennai Office

19/10, Guru Vappa Chetty Street, Chintadripet, Chennai - 600002
Dubai Office

2701, Executive Tower G, Business Bay, Dubai, UAE
Andhra Pradesh & Telangana Office
54-19-25/1, Flat no.101, Sai Residency, Nelson Mandela Park Road, LIC Colony, Vijayawada (Urban), Andhra Pradesh - 520008