AGS Transact Technologies Ltd
INE583L01014
Listing Status: Now Listed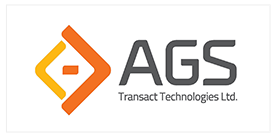 ---
---
About
AGS Transact Technologies Ltd
---
Overview
of AGS Transact Technologies Ltd
The Company was one of the largest integrated omni-channel payment solutions providers in India in terms of providing digital and cash-based solutions to banks and corporate clients, as of March 31, 2021 (Source: Ken Payments Report). It provide customised products and services comprising ATM and Cash Recycler Machines (CRM) outsourcing, cash management and digital payment solutions including merchant solutions, transaction processing services and mobile wallets.
As of March 31, 2021, they are the second largest company in India in terms of (i) revenue from ATM managed services under the outsourcing model, and (ii) revenue from cash management and number of ATMs replenished (Source: Ken ATM Report). As of March 31, 2021, we deployed 207,335 payment terminals and were one of the largest deployers of POS terminals at petroleum outlets with 28,986 terminals in India, having rolled out Integrated Payment Solutions (IPS) at more than 16,000 petroleum outlets in India (Source: Ken Payments Report). It also pioneered Integrated Payment Solutions (IPS) with OMCs (Source: Ken Payments Report).
As of March 31, 2021, The Company had installed, maintained or managed a network of approximately 72,000 ATMs and CRMs, provided cash management services to 47,569 ATMs through SVIL, installed 207,335 merchant POS and approximately 46,000 cash billing terminals, automated approximately 16,700 petroleum outlets and installed approximately 85,700 colour dispensing machines.
For the financial years 2021, 2020 and 2019, The Company had derived 95.6%, 95.5% and 96.1%, respectively, of its revenues from operations in India where its business started, although it had expanded internationally to offer automation and payment solutions to banks and financial institutions in other Asian countries comprising Sri Lanka, Singapore, Cambodia, Philippines and Indonesia.
---
Insights
of AGS Transact Technologies Ltd
The Company operates in the following segments: Payment Solutions, Banking Automation Solutions; and Other Automation Solutions (for customers in the retail, petroleum and colour sectors).
As of March 31, 2021, including thier subsidiaries, the company had 34 branch offices across India and an employee base of 13,155 personnel, including 1,606 engineers and 6,214 ATM officers, engaged in their core operations.
· Launched Fastlane, the first RFID payment for fuel in India
· Among the first companies to launch QR-code based payments for various card schemes
· Set up AGS Community Foundation with effect from September 24, 2019
· Introduced a Asia-Pacific Payment innovations forum 'Paynnovate' along with Novus Technologies, to promote advancement and innovation in the payment industry.
· Introduced UPI QR-Cash, India's first UPIQR-Based Cash Withdrawal/Deposit Feature on ATMs powered by our Company's technology, enabling touchless transactions
---
Balance Sheet
of AGS Transact Technologies Ltd
---
Profit and Loss
of AGS Transact Technologies Ltd
---
---
Management
of AGS Transact Technologies Ltd
---
Ancillary
of AGS Transact Technologies Ltd
---
Press
of AGS Transact Technologies Ltd
---
Annual Report
of AGS Transact Technologies Ltd
---
Company Information
of AGS Transact Technologies Ltd
---
Chennai Office

19/10, Guru Vappa Chetty Street, Chintadripet, Chennai - 600002
Dubai Office

2701, Executive Tower G, Business Bay, Dubai, UAE
Andhra Pradesh & Telangana Office
54-19-25/1, Flat no.101, Sai Residency, Nelson Mandela Park Road, LIC Colony, Vijayawada (Urban), Andhra Pradesh - 520008