Adtech Systems ltd
INE257C01014
Listing Status: DRHP Not Filed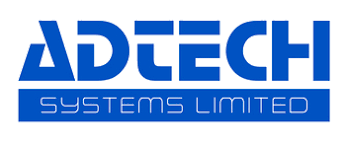 ---
---
About
Adtech Systems ltd
Adtech Systems Limited is a listed public company incorporated on 05 February, 1990.Adtech Systems started in the year 1992 with a vision to empower companies and retail chains with high-end electronic security. Today, over 500 organisations trust and rely on Adtech for their safety concerns.
---
Overview
of Adtech Systems ltd
Adtech Systems ltd is high-end electronic security provider to small and large business.
Retail Electronic Security: They are a leading supplier of versatile electronic security systems to many retail chain segments, guarding them against inventory loss, shrinkage and shoplifting.
Commercial and Industrial Security: There comprehensive, high-end and tailored security solutions are designed with precision to ensure the safety and security of your commercial and industrial enterprises.
Smart Home Solutions: There state of the art products offer solutions that allow you to safeguard your living environment from anywhere with an easy to use touch panel.
Solar Energy: Power your business and factories with our solar energy to cut down on carbon emissions. Commit to a sustainable environment for future generations.

---
Insights
of Adtech Systems ltd
Financial Highlights of the Company for the year under review are as under:
Financial Highlights of the Company for the year under review are as under:
1. Revenue increased 12.92 percent to Rs 793710
2. Profit before taxes decreased by 47.72 percent to Rs. 19961
3. Profit after taxes (Net Profit) decreased by 41.42 percent to Rs. 16117
The after effect of the Pandemic, coupled with the economic slowdown did affect the financial result of the Company while there was a marginal increase in revenues compared to the previous year, the increased input costs, increase in transportation costs affected the net profits. The solar division was very much affected. Whereas the retail and Commercial / Industrial business showed a marginal increase in sales. The company launched a new series of Retail Loss Prevention solutions which has been well accepted in the market. The recent announcement by the RBI to start Digital banking units across the country is also a right step towards Digital trans foundation. This will in turn help the Company sell more of InVue's Tablet display solutions to various Banks. The Company already have banks such as Federal Bank, HDFC Bank using our Tablet stands for their DBU's. Other new products like InVue Smart Lock series have also been deployed by coupled leading Jewellery chains.

Adtech's Hi-accuracy Footfall Count Solution and Analytics have also enabled us to sell the products to existing and new customers.
The Company is working towards achieving a minimum growth rate of 15% during the financial year. Earnings per share (EPS) was Rs. 1.35 per share for the year under review as against Rs. 2.31 in the previous year.
---
Balance Sheet
of Adtech Systems ltd
---
Profit and Loss
of Adtech Systems ltd
---
---
Management
of Adtech Systems ltd
M R Subramonian - Managing Director
Shareholding in the company - 23.37 %
M R Narayanan - Director
Shareholding in the company - 18.83 %
N Suresh - Independent Director
---
Ancillary
of Adtech Systems ltd
---
Press
of Adtech Systems ltd
---
Annual Report
of Adtech Systems ltd
---
Company Information
of Adtech Systems ltd
---
Chennai Office

19/10, Guru Vappa Chetty Street, Chintadripet, Chennai - 600002
Dubai Office

2701, Executive Tower G, Business Bay, Dubai, UAE
Andhra Pradesh & Telangana Office
54-19-25/1, Flat no.101, Sai Residency, Nelson Mandela Park Road, LIC Colony, Vijayawada (Urban), Andhra Pradesh - 520008