Carrier Airconditioning and Refrigeration Ltd
INE040I01011
Listing Status: DRHP Not Filed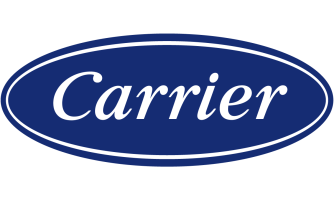 ---
---
About
Carrier Airconditioning and Refrigeration Ltd
Carrier Airconditioning & Refrigeration Limited (CARL) is engaged in manufacturing and trading of air conditioning and refrigeration equipment. The company operates through refrigeration, transportation system, and air-conditioning segments. It offers residential and light commercial products, such as furnaces, central air conditioners, air filters, window units, split systems, and other home comfort solutions; and commercial building systems, including various chillers, and airside systems and controls for use in buildings. CARL also provides refrigeration products, such as freezers, bottle coolers, and cold rooms, as well as decks, service cases and counters, and freezers; and truck and trailer refrigeration systems. CARL's clientele includes Delhi International Airport Limited, Titan Industries, ITC Royal Gardenia, Emaar MGF and Delhi Metro.
---
Overview
of Carrier Airconditioning and Refrigeration Ltd
An update on performance of the company's main business segments is mentioned herein below:
Commercial Airconditioning: The commercial business sales grew significantly on the backdrop of growth across locally manufactured screw chillers with deeper penetration into segments like pharma and industrial. The portfolio expansion in the centrifugal range with improved efficiency levels and the water-cooled screw chillers helped the company improve share of segment in tough economic environment.

Ducted Segment: The Company did well in ducted segment (especially with launch of inverter ducted in 2018). This product is highly energy
efficient & widely accepted across all segments. Going forward the company is working on products which create a benchmark in terms of
technology and energy efficiency.
Cassette Segment: The BEE labelled Cassette range is gaining traction in the market. Customers are looking at efficiency levels for taking buying
decisions and so are the requirement of Inverter Cassette is also increasing. They have Inverter range of cassettes in Toshiba and working on new
cassette products in Carrier as well.
Light Commercial Air conditioning (LC): Unitary business is dominated in India by ducted and cassettes.
Toshiba:The business unit continued driving growth through innovative energy efficient and highly reliable products. The company repeated its
success in the light commercial range which has VRF, inverter high walls, inverter cassettes and ducted products. There were prestigious wins in
healthcare, hospitality, condominiums, retails, institutions, corporates and also the company was able to enter new segment of e-commerce and
retail business which shall yield both TL & BL in years to come, especially when this industry in India is growing in double digit. Toshiba is now
a much sought after brand known for high end airconditioning technology and quality products in the market.
Commercial and Toshiba Service: In line with growth requirement of the organization, after market team took various initiatives such as retrofits,
capture & recapture (third party machines) in the contracts. For commercial applied segment, the company has focused on recapture and
retrofits /upgrade of chillers along with annual maintenance contracts for plant rooms.
TOTALINE: The Company has focused on sale of Carlyle compressors business and has grown 100% on Carlyle. TOTALINE has introduced
new products in its offering to touch base on high demand for these products and increase market penetration thereby continuing the momentum
in financial year 2019-20.
Commercial Refrigeration:The Sales grew steadily in last year with major growth coming in from non-food retail or cold room market. The
company retained its SOS with the major food retail customer's. The food retail business was relatively slow because of external factors
influencing the investment of major global food retail chains in India. The company's commercial refrigeration business saw good jump coming in channel sales. The company also expanded wings in the India Region countries and steadily grew sales in the
neighbouring
countries. The company also expanded its business in certain special segments like IQF, mushroom growth chambers etc.
Transicold: Carrier Transicold India continue to innovate, provide sustainable solutions and educate cold chain industry stakeholders in order to
establish robust cold chains in India. The company continue to be the preferred suppliers of truck refrigeration systems due a large and reliable sales and
service network which has now grown to more than 60 service centers pan India.
The refrigerated transportation segment has steadily grown over the past few years due focus on the growth of cold chain from the government
and industry. Major market drivers owing to this growth are the increase in quick service restaurant chains, growth in the pharmaceuticals and
dairy segment as well as foreign investments and initiatives taken by government.
In light of the efforts to reduce food loss and creating awareness in the rapidly growing cold chain sector, Carrier Transicold India has been
actively involved with various initiatives of the Ministry of Agriculture & Ministry of Food Processing Industries in spreading awareness about
the cold chain.
---
Insights
of Carrier Airconditioning and Refrigeration Ltd
Carrier is a part of UTC Climate, Controls & Security, a unit of United Technologies Corp., a leading provider to the aerospace and building systems industries worldwide.
---
Balance Sheet
of Carrier Airconditioning and Refrigeration Ltd
---
Profit and Loss
of Carrier Airconditioning and Refrigeration Ltd
---
---
Management
of Carrier Airconditioning and Refrigeration Ltd
SURAJ - Company Secretary
PRITESH AGRAWAL - Chief Financial Officer
PRITESH AGRAWAL - Wholetime Director
SIMRAN THAPAR - Wholetime Director
HAR AMRIT PAL SINGH DHILLON - Non Executive Director
NARENDRA SINGH SISODIA - Independent Director
RAHUL KUMAR JAIN - Wholetime Director
CHIRAG BAIJAL - Managing Director
---
Ancillary
of Carrier Airconditioning and Refrigeration Ltd
---
Press
of Carrier Airconditioning and Refrigeration Ltd
---
Annual Report
of Carrier Airconditioning and Refrigeration Ltd
---
Company Information
of Carrier Airconditioning and Refrigeration Ltd
---
Chennai Office

19/10, Guru Vappa Chetty Street, Chintadripet, Chennai - 600002
Dubai Office

2701, Executive Tower G, Business Bay, Dubai, UAE
Andhra Pradesh & Telangana Office
54-19-25/1, Flat no.101, Sai Residency, Nelson Mandela Park Road, LIC Colony, Vijayawada (Urban), Andhra Pradesh - 520008