Taparia Tools Ltd
INE614R01014
Listing Status: Listed but not traded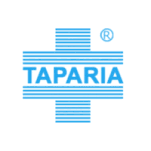 ---
---
About
Taparia Tools Ltd
Taparia Tools Limited (TTL) is engaged in the manufacturing of hand tools. The company's product portfolio includes adjusting spanners, pliers, mini pliers, tester, screwdrivers and sets, tool sets, socket sets, hammers, clamps, spanner and sets, punches, and others. The company was incorporated in 1965 and has its registered office located in Nashik, Maharashtra.
---
Overview
of Taparia Tools Ltd
Product Portfolio
-Adjustable Spanners
-Pliers
-Mini Pliers
-Screw Drivers & Sets
-Screw Drivers Bits & Sets
-Tool Sets
-Sockets
-Wheel Spanners
-Allen Keys & Sets
-Hammers
-Spanners etc,.



---
Insights
of Taparia Tools Ltd
The Company's working during the year is satisfactory. The Company's total Revenue was Rs 53775.00 Lakh that represents an increase of 13.12% over the sales of Rs 47537.99 Lakh in the previous year. The Profit earned after tax is Rs 4833.59 Lakh in the current year represents an increase of 58.02% against Rs 3058.83 Lakh in the previous year.
Despite of an economic recession gripped global economy following the lockdowns due to COVID-19 pandemic; the current results of the Company are better than previous year.
Note:-
Taparia Tools Ltd is listed at BSE.
Taparia Tools Ltd have decleared dividend of Rs 70/shares and its record date is 31 december 2021.
---
Balance Sheet
of Taparia Tools Ltd
---
Profit and Loss
of Taparia Tools Ltd
---
---
Management
of Taparia Tools Ltd
HARNARAYAN HANUMANBUX TAPARIA - Managing Director
Shareholding in the company - 12.01 %
JAYAKRISHNA TAPARIA - Director
Shareholding in the company - 4.86 %
MADHAVPRASAD GANESHMAL TAPARIA - Director
Shareholding in the company - 4.73 %
DEVIPRASAD KANHAIYALAL TAPARIA - Director
Shareholding in the company - 3.35 %
VIRENDRAA BANGUR - Director
Shareholding in the company - 1.86 %
JUGALKISHOR RAMCHANDRA JAJU - Director Appointed in Casual Vacancy
GOVINDLAL SAMDANI MANASAWALA - Director
DEVENDRA VYAS - Director Appointed in Casual Vacancy
PREMLATA NARENDRA PUROHIT - Director
SUDHAKAR RAMKRISHNA BAGAD - Chief Financial Officer
DISHA NITIN WADHWANI - Director
SIVARAMAKRISHNAN - Director
VINAYAK SHRIKRISHNA DATEY - Company Secretary
RAJEEV JUGALKISHOR MUNDRA - Director
---
Ancillary
of Taparia Tools Ltd
---
Press
of Taparia Tools Ltd
---
Annual Report
of Taparia Tools Ltd
---
Company Information
of Taparia Tools Ltd
---
Chennai Office

19/10, Guru Vappa Chetty Street, Chintadripet, Chennai - 600002
Dubai Office

2701, Executive Tower G, Business Bay, Dubai, UAE
Andhra Pradesh & Telangana Office
54-19-25/1, Flat no.101, Sai Residency, Nelson Mandela Park Road, LIC Colony, Vijayawada (Urban), Andhra Pradesh - 520008