Bharat Nidhi Ltd
INE286F01016
Listing Status: Listed but not traded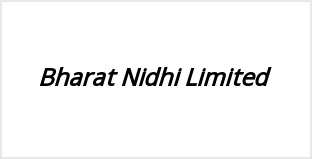 ---
---
About
Bharat Nidhi Ltd
Bharat Nidhi Limited (BNL) is involved in banking activities. Its business includes holding or owning securities of companies other than banks.
---
Overview
of Bharat Nidhi Ltd
The Company has been investing in Bennett, Coleman & Co (BCCL) and its associate company which holds strong investment background
fetching the company a great integral value year by year , Debt based Mutual funds and other avenues from time to time.
The Company was also registered as an NBFC which it surrendered in 2014
---
Insights
of Bharat Nidhi Ltd
On Consolidated Basis -
Intrinsic Value of Bharat Nidhi Ltd:
The Intrinsic of Bharat Nidhi Ltd is based on the valuation of bennett coleman & co. ltd("BCCL"). It's too difficult to define the accurate value of BCCL.
However, at the time of IPO of Entertainment Network India Limited (ENIL) a subsidiary of BCCL, disclosed the value of BCCL in their DRHP Rs. 24118.20 per share in 2005.
The company have issued bonus of 8:1 sometime in year 2015.
Assuming BCCL share price in year 2022 at Rs 25,000/share.
Bharat Nidhi Ltd holds 0.70 crores shares of BCCL (CMP - Rs 25,000/share)
Total Investment Value as on January 2022 stands at Rs Cr. 17,500 (approx)

Intrinsic Worth of Bharat Nidhi per share - Rs 60,344 considering only BCCL's holding.
---
Balance Sheet
of Bharat Nidhi Ltd
---
Profit and Loss
of Bharat Nidhi Ltd
---
---
Management
of Bharat Nidhi Ltd
SANKET KUMAR AGGARWAL - Chief Financial Officer
AMITA GOLA - Company Secretary
NITYANAND SINGH - Director
BHAGAT RAM GOYAL - Director
BHAGAVATULA CHINTAMANI RAO - Director
---
Ancillary
of Bharat Nidhi Ltd
---
Press
of Bharat Nidhi Ltd
---
---
Company Information
of Bharat Nidhi Ltd
---
Chennai Office

19/10, Guru Vappa Chetty Street, Chintadripet, Chennai - 600002
Dubai Office

2701, Executive Tower G, Business Bay, Dubai, UAE
Andhra Pradesh & Telangana Office
54-19-25/1, Flat no.101, Sai Residency, Nelson Mandela Park Road, LIC Colony, Vijayawada (Urban), Andhra Pradesh - 520008