Shriram Life Insurance Company Ltd - (Shares are not freely transferable)
INE227H01016
Listing Status: DRHP Not Filed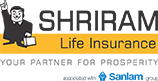 ---
---
About
Shriram Life Insurance Company Ltd - (Shares are not freely transferable)
Shriram Life Insurance Company Limited (SLICL) is engaged in the business of providing life insurance products. SLICL product line includes Shrilife - a life insurance plan that combines security and savings, Shrinidhi - a savings product that offers liquidity along with a life cover, Shriraksha - a policy that pays the benefits to a policyholder during the policy term. Other products of the company include ShriVidya, ShriPlus, ShriLaabh, ShriPlus, ShriVivah, Shriram Immediate Annuity Plan, ShriVishram and ShriVikash. SLICL is a JV (Joint Venture) between the Shriram Group and the Sanlam Group of South Africa. SLICL is an ISO 27001:2013 certified company.
---
Overview
of Shriram Life Insurance Company Ltd - (Shares are not freely transferable)
Shriram Life Insurance is the life insurance arm of the group, and a joint venture between Shriram Capital and South African company Sanlam. There products are"
Featured Plan:
Shriram Life Golden Premier Saver Plan
Shriram Life Genius Assured Benefit Plan
Shriram Life Super Income Plan
Shriram Life Assured Income Plan
Online Plans:
Shriram Life Online Term Plan
Riders
Microinsurance plan
Individual Plans:
Featured Plans
Shriram Life Comprehensive Cancer Care
Saving Plan
Investment Plan
Protection Plan
Retirement Plan
Group Plan:
Protection Plan (Group)
Special PlansEmployee Benefits PlansMicroinsurance Plan (Group)
---
Insights
of Shriram Life Insurance Company Ltd - (Shares are not freely transferable)
---
Balance Sheet
of Shriram Life Insurance Company Ltd - (Shares are not freely transferable)
---
Profit and Loss
of Shriram Life Insurance Company Ltd - (Shares are not freely transferable)
---
---
Management
of Shriram Life Insurance Company Ltd - (Shares are not freely transferable)
MANOJ KUMAR JAIN - Managing Director
Shareholding in the company - 0.07 %
SAMATHA KONDAPALLY - Company Secretary
BRAHMAIAH TELAPROLU - Chief Financial Officer
DANIEL HERMANUS GRYFFENBERG - Director
DURUVASAN RAMACHANDRA - Director
UMESH GOVIND REVANKAR - Director
RATNAGIRI SIVARAM KRISHNAN - Director
STEPHANUS PHILLIPUS MOSTERT - Director
LAKSHMINARAYANAN SUBRAMANIAN - Director
AKHILA SRINIVASAN - Director
CASPARUS JACOBUS HENDRIK KROMHOUT - Managing Director
TARUVAI SUBBAYYA KRISHNAMURTHY - Director
---
Ancillary
of Shriram Life Insurance Company Ltd - (Shares are not freely transferable)
---
Press
of Shriram Life Insurance Company Ltd - (Shares are not freely transferable)
---
Annual Report
of Shriram Life Insurance Company Ltd - (Shares are not freely transferable)
---
Company Information
of Shriram Life Insurance Company Ltd - (Shares are not freely transferable)
---
Chennai Office

19/10, Guru Vappa Chetty Street, Chintadripet, Chennai - 600002
Dubai Office

2701, Executive Tower G, Business Bay, Dubai, UAE
Andhra Pradesh & Telangana Office
54-19-25/1, Flat no.101, Sai Residency, Nelson Mandela Park Road, LIC Colony, Vijayawada (Urban), Andhra Pradesh - 520008