NCL Holdings (A and S) Ltd
INE06DT01010
Listing Status: DRHP Not Filed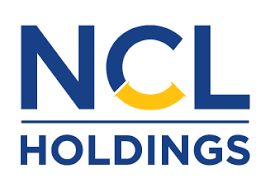 ---
---
About
NCL Holdings (A and S) Ltd
NCL Holding was formed to acquire all the non-building material of NCL Alltek and Seccolor as per scheme of arrangement sanctioned by NCLT. The building material part was transferred to NCL Buildtek. Now, currently the company is business objective is to make and hold investments in corporate and non-corporate entities engaged in manufacturing, trading, and services.
---
Overview
of NCL Holdings (A and S) Ltd
Subsidiary / Joint Venture / Associate Companies – Investments-Operations


Sun Crop Sciences Private Limited : The company is in to seed business of crops like Maize, Rice, Bajra and Wheat. The Company has active market for its Maize variety (Sun-Vaaman) in North East particularly Assam. The Company is planning to expand its geographical presence with improved product range and marketing tie-ups especially in the states of UP, Bihar and Karnataka.
During the year under review, the company has subscribed to rights issue of equity shares by Sun crop sciences Pvt. Ltd to enable the later to revive its business with reduced debt service costs. The Management of Sun Crop Sciences Pvt. Ltd is confident of achieving better results from FY 2021-22 onwards.

Kakatiya Industries Private Limited (KIPL) : The company is in advanced stage of implementation of 9MW Bargarh Small Hydro Power project at Odisha. To meet the Project finance requirements of Rs. 68.99 crs, the Company has tied up with SBI, which has sanctioned the Term Loan of Rs. 42 crs, with a promoters contribution of Rs. 26.99 crs (Rs. 23.91 crs as Equity and Rs. 3.08 crs as Long Term borrowing). Apart from business advances, the Company has invested Rs. 14.78 Crores in equity by subscribing to KIPL rights issue in f.y 2019-20, there by taking the NCL Holdings(A&S) Ltd overall stake in the company's equity to 97.06%. The proceeds of rights issue are being utilised by KIPL for project construction.The management of Kakatiya Industries Pvt. Ltd., (KIPL) is confident of announcing its commercial operations before June'21. The board has given an undertaking to provide Corporate Guarantee with in the overall ceiling limits of section 186 in favour of SBI on its sanction of facilities to KIPL.

The Board of KIPL has approved scheme of demerger to divest Chemical division with the appointment date of 01.04.2020.The Scheme is subject to necessary statutory / regulatory approvals under applicable laws including approval of the National Company Law Tribunal (NCLT).
Eastern Ghat Renewable Energy Limited :

As KIPL is carrying on Hydro Power business, the Management is proposing to merge this unit with NCL Holding (A&S) Ltd., (with the assets & liabilities as on 31.03.2020).
NCL Green Habitats Pvt. Ltd :

a) "Hosur – Project" (Plot making & selling): Roads and other infrastructure facilities are in progress and the Management of NCL Green Habitats has applied for necessary licences and plan approvals. This Project is expected to give revenues for the FY: 2021-22 & 2022-23.

b) NCL Green Habitats Ltd is considering the Construction of residential Flats on the land owned.

As the Company, widens the objective clause with inclusion of real estate activities also, the management is contemplating a proposal to Merge NCL Green Habitats Pvt. Ltd with NCL Holdings (A&S) Ltd.
---
Insights
of NCL Holdings (A and S) Ltd
The Current Year (C.Y) revenue, including other income is Rs. 541.33 lakhs as against P.Y of Rs. 472.85 Lakhs. The increase in the C. Y's revenue was mainly because of "other income". Other Income for the C.Y was Rs. 365.91 Lakhs as compared to the Previous Year (PY) Rs. 306.33 lakhs, sale of NCL Industries Shares contributed to a significant portion of Other Income in both years. C.Y PBT stood at Rs. 74.92 lakhs as against P.Y PBT of Rs. 232.18 lakhs. The reason for decline in profit is due to provision for the loss of Rs. 244.82 lakhs, on sale of Investment in Sun Crop Sciences Pvt Ltd' s shares in July'22.

---
Balance Sheet
of NCL Holdings (A and S) Ltd
---
Profit and Loss
of NCL Holdings (A and S) Ltd
---
---
Management
of NCL Holdings (A and S) Ltd
Ambujodar Reddy Kanala - Director
Bimal V Goradia - Director
Madhu Kalidindi - Managing director
Sarasuram Dendukuri - Chief Financial Officer
---
Ancillary
of NCL Holdings (A and S) Ltd
---
Press
of NCL Holdings (A and S) Ltd
---
Annual Report
of NCL Holdings (A and S) Ltd
---
Company Information
of NCL Holdings (A and S) Ltd
---
Chennai Office

19/10, Guru Vappa Chetty Street, Chintadripet, Chennai - 600002
Dubai Office

2701, Executive Tower G, Business Bay, Dubai, UAE
Andhra Pradesh & Telangana Office
54-19-25/1, Flat no.101, Sai Residency, Nelson Mandela Park Road, LIC Colony, Vijayawada (Urban), Andhra Pradesh - 520008