Ecom Express Ltd
INE004R01018
Listing Status: DRHP Not Filed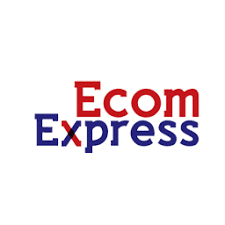 ---
---
About
Ecom Express Limited (EEL) is engaged in the business of providing logistics solutions. It has its presence in Andhra Pradesh, Assam, Bihar, Chhattisgarh, Delhi, Goa, Gujarat, Haryana, Jharkhand, Karnataka, Kerala, Madhya Pradesh, Maharashtra, Odisha, Punjab, Rajasthan, Tamil Nadu, Telangana, Uttar Pradesh, and West Bengal. EEL has a workforce of 3,600 employees. The company was incorporated in 2012 and has its registered office located in Delhi.
---
Overview
Ecom Express Services
The safest, most reliable pick-up and delivery of products (ordered online) from warehouses / sellers to end-consumers using automated information systems for end-to-end order tracking. The service offers timely Cash-on-delivery (COD) remittances and guaranteed Last mile delivery of the orders in India within 24 to 72 hours, all round the year, including Sundays/Holidays. It includes Pre-paid and Collect-On-Delivery (Cash/Digital payment solutions).
Ecom Ground Services (EGS)
A mid-weight express service for products ordered online, the service is specifically tailored for the transportation of large and bulky products, which need a greater degree of delivery care and precision to ensure enhanced customer experience.
Reverse Logistics
The Company offer tailor-made solutions on Reverse Logistics in which effective coordination with end-consumers ensures timely pick-up and delivery of products back to partner establishment within 24 to 72 hours of intimation, every day for 365 days a year - including Sundays/Holidays so that end-customers receive their refunds in a timely manner. This unique service is supported by ready-to-ship packaging with best in class process capabilities in ensuring ease of pickup and returns.
QC Enabled Reverse Logistics(RVP+)
The Company offer Door Step Quality Check enabled Reverse Pickup Solutions for various product categories – be it mobile phones, household goods, apparels, electronic gadgets etc. The solution helps to curb return-related leakages and simplifies online shopping returns. Its dedicated and well-trained trained Associates carry out Quality Checks on products, subject to product conditions and other parameters meeting the customer's return policy, resulting in faster refund or replacement for consumers.
---
---
---
---
---
Management
KOTLA SATYANARAYANA - Director
Shareholding in the company - 0.08 %
THONDIKULAM ANANTHANARAYANAN KRISHNAN - Director
Shareholding in the company - 0.08 %
KAVITA PRASAD - Company Secretary
ANANTHARAMAN VENKATARAMANAN - Director
YOGESH DHINGRA - Director
GIRISH LAKSHMAN SUNDER - Director
HIMANSHU VISHNU NEMA - Director
---
---
---
---
---
Chennai Office

19/10, Guru Vappa Chetty Street, Chintadripet, Chennai - 600002
Dubai Office

2701, Executive Tower G, Business Bay, Dubai, UAE
Andhra Pradesh & Telangana Office
54-19-25/1, Flat no.101, Sai Residency, Nelson Mandela Park Road, LIC Colony, Vijayawada (Urban), Andhra Pradesh - 520008