Aricent Technologies Ltd ( Now Capgemini Technologies)
INE272I01010
Listing Status: DRHP Not Filed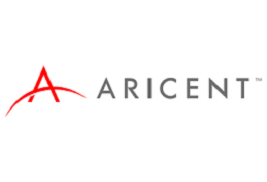 ---
---
About
Aricent Technologies Ltd ( Now Capgemini Technologies)
Aricent Technologies (Holdings) Limited (ATHL), as per its annual filings, is engaged in the business of providing software engineering services and solutions for the communications industry. It is also involved in computer programming, consultancy, and related activities.
---
Overview
of Aricent Technologies Ltd ( Now Capgemini Technologies)
The acquisition of Aricent in 2018 by the Altran group and the subsequent acquisition of Altran group, including the Company, enabled Capgemini to strengthen its competencies and solutions in digital, based on intellectual property developed by Aricent, extended over time and benefiting from a strategic positioning on emerging technologies such as artificial intelligence, cognitive systems and the Internet of Things (IoT). The Company offers end to end capabilities right from design to software and hardware product development and testing to product support services offering Deployment and TAC services.

The Company provides outsourced product development, product support services and licensable software frameworks and solutions. The Company's service offerings provide a comprehensive product life-cycle services for communications networks, as well as connected devices, applications and mobile services. In addition, the Company has an unrivalled portfolio of unique software frameworks that accelerates the product development process thereby creating significant time to market advantage for its clients. Industrialized GlobalShore® model of Altran, is strengthened by the acquisition of the Company by Altran. Industrialized GlobalShore® relies on the Company's ER&D teams located in Global Engineering Centers located in India. The Company offers competitive ER&D services, providing businesses with diversified and global expertise while meeting the highest quality standards. This solution offers great flexibility and is adaptable to the specific needs, level of maturity and geographical footprint of each client.
The principal line of business of Aricent Technologies (Holdings) Limited ('the Company') has been, and its focus and core capability continue to be, software engineering services and solutions for the communications industry. The Company provides a comprehensive portfolio of innovation capabilities that combine customer insights, strategy, design, software engineering and systems integration that enables its clients to develop differentiated user experiences while at the same time accelerating time-to-market and optimising service operations.
The Company is a public limited company incorporated and domiciled in India. The address of its registered office is 5, Jain Mandir Marg (Annexe.), Connaught Place, New Delhi – 110001. As at 31 March 2021 Capgemini Technology Services India Limited the holding company owned 98.25% (31 March 2020 Aricent Holdings Mauritius Limited owned 80.36%) of the equity share capital of the Company. The Company has branches in Germany, Belgium, Finland, Australia, South Korea, Canada and United States of America.
These financial statements (or "the financial statements") for year ended 31 March 2021 were approved by the Board of Directors on 19 July 2021.
---
Insights
of Aricent Technologies Ltd ( Now Capgemini Technologies)
During the FY 2021-22, your Company clocked a revenue of Rs. 26,785 million, thereby witnessing an increase of around 5.18% over the previous years' revenue. The Profit before Interest, Depreciation & Taxes for FY 2021-22 was Rs. 5,710 million showing a increase of 22.48%. The increase in profit after tax is primarily due to sale of branches of the Company located at US, Canada & Germany and increase in incomefrom mutual funds.higher tax expense during the financial year under review..
It was acquired by French-based company Altran in 2018 and renamed Altran North America in April 2019 and Altran Americas in early 2020. With Altran's acquisition by Capgemini, the successors of Aricent are incorporated into Capgemini Engineering and to a lesser extent, Capgemini Invent.
---
Balance Sheet
of Aricent Technologies Ltd ( Now Capgemini Technologies)
---
Profit and Loss
of Aricent Technologies Ltd ( Now Capgemini Technologies)
---
---
Management
of Aricent Technologies Ltd ( Now Capgemini Technologies)
PARVEEN JAIN - Company Secretary
JITENDRA GROVER - Chief Financial Officer
LYDIA GAYLE BROWN - Director
KRISHNA CHANDRA REDDY - Wholetime Director
ASHWANI LAL - Wholetime Director
---
Ancillary
of Aricent Technologies Ltd ( Now Capgemini Technologies)
---
Press
of Aricent Technologies Ltd ( Now Capgemini Technologies)
---
Annual Report
of Aricent Technologies Ltd ( Now Capgemini Technologies)
---
Company Information
of Aricent Technologies Ltd ( Now Capgemini Technologies)
---
Chennai Office

19/10, Guru Vappa Chetty Street, Chintadripet, Chennai - 600002
Dubai Office

2701, Executive Tower G, Business Bay, Dubai, UAE
Andhra Pradesh & Telangana Office
54-19-25/1, Flat no.101, Sai Residency, Nelson Mandela Park Road, LIC Colony, Vijayawada (Urban), Andhra Pradesh - 520008