Xerox India Ltd
INE034E01013
Listing Status: Delisted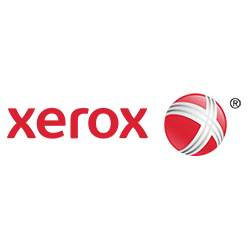 ---
---
About
Xerox India Ltd
Xerox India Limited (XIL), as per its annual filings, is engaged in the business of trading xerographic equipment. The company offers multifunction printers, copiers, digital presses, document repositories, office printers, scanners, feed printers, other related stationery services. It caters to healthcare, insurance, public and retail sectors. The company was incorporated in 1995 and has its registered office located in Gurgaon, Haryana.
---
Overview
of Xerox India Ltd
Xerox is a workplace technology company, building and integrating software and hardware for enterprises, large and small. As customers seek to manage information across digital and physical platforms, they deliver a seamless, secure and sustainable experience. Whether inventing the copier, the Ethernet, the laser printer or more, Xerox has long defined the modern work experience and continues to do so with investments in artificial intelligence (AI), sensors and services for Internet of Things (IoT), digital packaging, 3-D printing and Clean Technologies (cleantech).
Geographically, their footprint spans approximately 160 countries and allows them to deliver our technology and solutions to customers of all sizes, regardless of complexity or number of customer locations. They have a broad and diverse base of customers by both geography and industry, ranging from SMBs to printing production companies, governmental entities, educational institutions and large corporations. Xerox Services includes a continuum of solutions and services that helps their customers optimize their print and communications infrastructure, apply automation and simplification to maximize productivity, and ensure the highest levels of security. Their primary offerings in this area are Intelligent Workplace Services (IWS) and a range of Digital Services that leverage their software capabilities in Workflow Automation, Personalization and Communication Software, Content Management Solutions, and Digitization Services. In 2019, Xerox was the only cloud-based MPS provider with FedRAMP authorization.
---
Insights
of Xerox India Ltd
---
Balance Sheet
of Xerox India Ltd
---
Profit and Loss
of Xerox India Ltd
---
---
Management
of Xerox India Ltd
VIVEK GUPTA - Chief Financial Officer
RAJIV LOCHAN JHA - Company Secretary
LEO JOSEPH - Managing Director
LISA MARIE OLIVER - Director
DAVID BRIAN DYAS - Director
PRAKASH KULATHU IYER - Director
---
Ancillary
of Xerox India Ltd
---
---
Annual Report
of Xerox India Ltd
---
Company Information
of Xerox India Ltd
---
Chennai Office

19/10, Guru Vappa Chetty Street, Chintadripet, Chennai - 600002
Dubai Office

2701, Executive Tower G, Business Bay, Dubai, UAE
Andhra Pradesh & Telangana Office
54-19-25/1, Flat no.101, Sai Residency, Nelson Mandela Park Road, LIC Colony, Vijayawada (Urban), Andhra Pradesh - 520008