Hexaware Technologies Ltd
INE093A01033
Listing Status: Delisted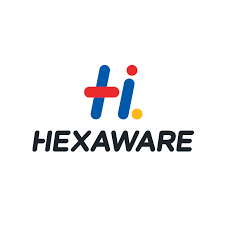 ---
---
About
Hexaware Technologies Ltd
Hexaware Technologies Limited (HTL), as per its annual filings, is engaged in the business of computer programming, consultancy and related activities.
---
Overview
of Hexaware Technologies Ltd
The company not only showed stellar performance in 2020 but has also set itself up for sustained profitability. Despite a negative start to the year, the revenue grew by 12.2%, and EBITDA grew by 24.2%. The transformation, creating a new and higher gear at Hexaware, turbo-charged to adapt to the COVID world today and ready for a post-COVID world tomorrow, has helped its client partners do the same. They elevated their performance and delivered outstanding results for their customers, employees, shareholders and the communities they live and work in. Their Customer Delight Score hit an all-time industry high of 84.3 (on a scale of -100 to +100).
The company launched its automated application transformation platform for cloud replatforming AMAZE, and the suite of products and services has seen outstanding traction, already garnering us over a dozen referenceable Fortune 100 and 500 client success stories. AMAZE helps create its differentiated and value-driven competitive advantage to win in the US$ 120 billion cloud migration market (growing at 28% annual growth). They expect this to be a significant driver of growth for many years.
During the year, revenue grew 12.2%, from 55,825.18 million in 2019 to I 62,620.80 million in 2020. In US$ terms, they delivered revenue of US$ 845.04 million, up 6.5% y-o-y. their 5-year revenue CAGR in rupee terms stood at 15.4%, much higher than that of the industry, reflecting their commitment to continuous growth. Their gross margins for the year were 33.8%, up from 32.7% in 2019. EBITDA margins expanded by 169 bps from 15.8% in 2019 to 17.5 % in 2020.
---
Insights
of Hexaware Technologies Ltd


Exist offer letter:-
The Company has received final approval from BSE Ltd and National Stock Exchange of India Limited dated October 19, 2020 for delisting of shares from the exchanges, accordingly trading in the equity shares of Hexaware Technologies Limited (Scrip Code: 532129 and HEXAWARE respectively) has been discontinued w.e.f. Monday, November 02, 2020 and Company is delisted from BSE Ltd and National Stock Exchange of India Limited w.e.f November 09, 2020.
In accordance with Regulation 21 of the Delisting Regulations, the Acquirer and Promoter has provided an exit opportunity to the remaining Public Shareholders of the Company who did not or were not able to participate in the Reverse Book Building Process or who unsuccessfully tendered their Equity Shares in the Reverse Book Building Process and are currently holding Equity Shares in the Company ("Residual Shareholders"), to tender their Equity Shares during a period of one year from the BSE Date of Delisting and NSE Date of Delisting i.e. from November 9, 2020 till November 8, 2021 (both days inclusive). Residual Shareholders can tender their Equity Shares to the Acquirer at the Exit Price of Rs. 475/- at any time during this one year period, on the terms and subject to the conditions set out in this Exit Letter of Offer.
---
Balance Sheet
of Hexaware Technologies Ltd
---
Profit and Loss
of Hexaware Technologies Ltd
---
---
Management
of Hexaware Technologies Ltd
SRIKRISHNA RAMAKARTHIKEYAN - Chief Executive Officer
Shareholding in the company - 0.31 %
SRIKRISHNA RAMAKARTHIKEYAN - Director
Shareholding in the company - 0.31 %
GUNJAN METHI - Company Secretary
VIKASH KUMAR JAIN - Chief Financial Officer
MILIND SHRIPAD SARWATE - Director
PERUVEMBA RAMACHANDRAN CHANDRASEKAR - Director
KOSMAS KALLIAREKOS - Director
ATUL KANTILAL NISHAR - Director
JIMMY LACHMANDAS MAHTANI - Director
RAJEEV KUMAR MEHTA - Director
---
Ancillary
of Hexaware Technologies Ltd
---
Press
of Hexaware Technologies Ltd
---
Annual Report
of Hexaware Technologies Ltd
---
Company Information
of Hexaware Technologies Ltd
---
Chennai Office

19/10, Guru Vappa Chetty Street, Chintadripet, Chennai - 600002
Dubai Office

2701, Executive Tower G, Business Bay, Dubai, UAE
Andhra Pradesh & Telangana Office
54-19-25/1, Flat no.101, Sai Residency, Nelson Mandela Park Road, LIC Colony, Vijayawada (Urban), Andhra Pradesh - 520008