Elcid Investment Ltd
INE927X01018
Listing Status: Listed but not traded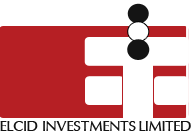 ---
---
About
Elcid Investments Limited (EIL) is a non –banking financial company. The company is listed on the Bombay stock exchange, Mumbai. It is engaged in the business to make investments in shares, debentures, and mutual funds, among others. The company was incorporated in 1981 and has its registered office located in Mumbai, Maharashtra.
---
Overview
The Company is primarily an investment Company and its business income is the income arriving out of investments held by the Company. The company is functioning under single segment of investment activities. The
growing trend in the India's economy is a motivating factor for the Company to look forward to increase the
profitability. The predominant risk pertains to investments including volatile capital market risks. The company
regularly appoints and seeks advise from reputed portfolio managers to mitigate the risks and accordingly carry out
its investments within the risk management framework. Internal control system is commensurate with the size of
the Company.
Their Major Investments Include : (Amount in INR Lacs)
| | |
| --- | --- |
| NAME OF THE COMPANY | As at 31st Mar 21 |
| Asian Paints Ltd | 1030585.32 |
| One 97 Communications | 140.40 |
| Resins and Plastics Ltd | 1224.39 |
| Brainbees Solutions Pvt Ltd | 722.34 |
The Company has two subsidiary companies viz. Murahar Investments & Trading Company Limited & Suptaswar
Investments & Trading Company Limited. However, the Company does not have any joint venture or associate
company.
---
Insights
Elcid Investment and two subsidiary companies viz. Murahar Investments & Trading Company Limited & Suptaswar Investments & Trading Company Limited holds 4,06,15,840 shares of Asian PaintsLimited (CMP – Rs 3200/sh).
Total Investment Value as on 20 December, 2021 stands at Rs 13000 Cr. (approx)
Intrinsic worth per share is Rs 6,50,000.
Elcid Investment Ltd is listed at BSE.


---
---
---
---
Management
DIPIKA VAKIL AMAR - Director
Shareholding in the company - 15.15 %
VARUN VAKIL AMAR - Director
Shareholding in the company - 13.78 %
AMRITA AMAR VAKIL - Director
Shareholding in the company - 6.08 %
MAHESH CHIMANLAL DALAL - Director
Shareholding in the company - 0.23 %
BHARAT BHASKER TALATI - Director
Shareholding in the company - 0.05 %
MITTAL RANCHHODDAS GORI - Company Secretary
RAGINI VARUN VAKIL - Chief Financial Officer
KETAN CHATRABHUJ KAPADIA - Director
---
---
---
---
---
Chennai Office

19/10, Guru Vappa Chetty Street, Chintadripet, Chennai - 600002
Dubai Office

2701, Executive Tower G, Business Bay, Dubai, UAE
Andhra Pradesh & Telangana Office
54-19-25/1, Flat no.101, Sai Residency, Nelson Mandela Park Road, LIC Colony, Vijayawada (Urban), Andhra Pradesh - 520008