Arohan Financial Services
INE808K01017
Listing Status: DRHP Not Filed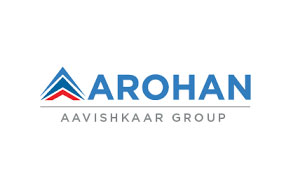 ---
---
About
Arohan Financial Services
Arohan Financial Services Limited (AFSL), as per its credit rating report, is a Kolkata-headquartered NBFC-MFI. The company is engaged in the business of microlending mainly to women borrowers and operates on a Joint Liability Group (JLG) model. It was set up through the acquisition of an existing NBFC, ANG Resources Ltd, with the support of Bellwether Microfinance Fund. The company is a part of the Aavishkar Group. It was catering to more than 22 lakh borrowers through a network of 711 branches spread across 229 districts and 14 states.
---
Overview
of Arohan Financial Services
They offer a broad range of products to financially underserved customers. Their financial products are classified into :
Credit- Their credit products include income generating loans and other loan products for various household purposes.
Insurance products- Their insurance products include life and health insurance covers issued and underwritten by certain Indian insurance companies with whom they have entered into tie-ups. They also offer term loans to microfinance institutions.
As of September 30, 2020, They served approximately 2.21 million borrowers in 17 states. These included 12 of the 14 Low Income States in India (as defined in the CRISIL Report). As of that date, their microfinance business branch network consisted of 710 branches in 11 states and their MSME lending business branch network consisted of 10 branches in eight states.
They are a part of the Aavishkaar Group, which provides business solutions to assist sustainable enterprises dedicated to social and environmental change, has advised a large number of organisations on inclusive business strategies and has provided significant amounts of venture capital funding to social impact businesses. As of September 30, 2020, the Aavishkaar Group had an AUM of approximately US$ 1.00 billion across Asia.
They have a bank loan rating of A- (stable outlook), MFI grading of MF1 from CARE Ratings, a Social Performance rating of SP1, COCA Dimensions of C1, all of which are top-notch gradings. They were certified as a "Great Place to Work" and were ranked 86th among the best companies to work for in India by the Great Place to Work Institute India, in 2020. In the same year, they were in the top 25 companies among the banking, financial services and insurance industry, and among the top three NBFC-MFIs to be certified as a Great Place to Work. They were awarded the "Microfinance Organization of the Year" award by Access Assist at the Inclusive Finance India Awards 2018. They were also awarded the "Microfinance Institution of the Year" award in 2010 in the "Small and Medium Category" by Access Assist.
---
Insights
of Arohan Financial Services