GKN Driveline Ltd
INE527A01014
Listing Status: DRHP Not Filed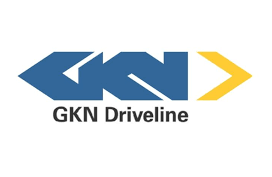 ---
---
About
GKN Driveline Ltd
GKN Driveline (India) Limited (GDIL) was formerly known as GKN Invel Transmission Limited. The company is engaged in the manufacturing and supplying of automotive driveline components and systems. GDIL 's product portfolio includes interconnecting shafts, plumbing joints, side shaft solutions, interfaces, e-drive systems, prop shafts, fixed joints, and many more. The company was incorporated in 1985 and has its registered office located in Faridabad, Haryana.
---
Overview
of GKN Driveline Ltd
Products:
SIDESHAFTS :- The sideshaft provides the dynamic connection between the engine and driven wheels, transmitting power and allowing steering angles whilst accommodating suspension movements and isolating vibrations. It has a critical impact on a vehicle's performance, efficiency, handling and comfort.
CONSTANT VELOCITY JOINTS:- A constant velocity joint is a mechanical coupling in which the rotational speed of the output shaft is the same as that of the input shaft whatever the operating angle of the joint.
PROPSHAFTS:- The propeller shaft is a very important component for rear-wheel drive and all-wheel drive. It transmits the torque from the engine/gearbox unit to the axle differential. In some cases, long distances have to be bridged between the units.
DRIVESHAFT BOOTS:- Sealing systems, or boots, are required to keep the lubricant inside the joint and to prevent dirt and moisture or any other contaminating substance from getting into the joint.
SUSPENSION SPRINGS:- Suspension springs play a crucial role in the car's suspension system. They compress themselves to absorb the shock caused by bumps in the roads while driving.

---
Insights
of GKN Driveline Ltd
The Company's top-line showed a degrowth of 29.43 % when current year is compared with previous year mainly due to lower market demand on account of COVID 19 lockdown in 2020. However, the export sales remained largely the same with negligible decline of 2% The profit before interest, tax and depreciation (EBITDA) is INR 1201.03 Mn (18.08%) as compared to INR 1381.84 Mn (14.68 %) in previous year. EBITDA is better than previous year due to write back of provision for interest and penalty on Income tax for INR 179 Mn as company has opted for Vivad se Vishwas Scheme for settlement of Income tax litigations and lower supplier provisions in current year by INR 65 Mn. Your directors are satisfied that the accounts represent correct performance of the company and give a true and fair view of the state of affairs of the company as at March 31, 2021 and of the profit of the company for that year
The Board of Directors of the Company at its meeting held on 23rd June 2021, declared an interim dividend of INR 62 per equity share (620%) of face value of INR 10 each for the year 2020-21. Same shall be considered as final dividend for FY 2020-2021.
---
Balance Sheet
of GKN Driveline Ltd
---
Profit and Loss
of GKN Driveline Ltd
---
---
Management
of GKN Driveline Ltd
SANJAY KATYAL - Managing Director
TUSHAR JAIN - Chief Financial Officer
MONICA WIDHANI - Director
SUBRAMANIAM RAMASWAMY - Director
RICHA PORWAL - Company Secretary
MATTHEW RICHARD NOZEMACK - Director
JONATHON COLIN FYFE CRAWFORD - Director
MADAN SINGH SISODIA - Director
---
Ancillary
of GKN Driveline Ltd
---
Press
of GKN Driveline Ltd
---
Annual Report
of GKN Driveline Ltd
---
Company Information
of GKN Driveline Ltd
---
Chennai Office

19/10, Guru Vappa Chetty Street, Chintadripet, Chennai - 600002
Dubai Office

2701, Executive Tower G, Business Bay, Dubai, UAE
Andhra Pradesh & Telangana Office
54-19-25/1, Flat no.101, Sai Residency, Nelson Mandela Park Road, LIC Colony, Vijayawada (Urban), Andhra Pradesh - 520008