Premier Cryogenics Ltd
INE101F01017
Listing Status: DRHP Not Filed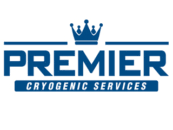 ---
---
About
Premier Cryogenics Limited (PCL), as per the credit rating report, is engaged in the manufacturing and supply of industrial and medical gases such as oxygen, nitrogen, Dissolved Acetylene (DA), nitrous oxide and specialty gas mixtures. The company has combined installed capacity to manufacture 32775.85 metric tonne per annum (MTPA) of Nitrogen and Oxygen (liquid and gas), 340.56 MTPA of dissolved Acetylene and 65.55 MTPA of Nitrous Oxide at its manufacturing unit in Guwahati. The company also processes liquid carbon dioxide into gaseous and solid (dry ice) form. The company was incorporated in 1994 and has its registered office located in Guwahati, Assam.
---
Overview
Premier Cryogenics Limited product range consist of :-
Liquid nitrogen
Liquid oxygen
Industrial and medical oxygen
Industrial and high purity nitrogen gas
Dissolved acetylene
Dry compressed air
Nitrous oxide IP and carbon dioxide.
---
Insights
Premier Cryogenics Ltd., is listed in Calcutta Stock Exchange.
---
---
---
---
Management
ABHIJIT BAROOAH - Managing Director
Shareholding in the company - 32.22 %
ANAMIKA CHOWDHARY - Director
Shareholding in the company - 5.8 %
GEORGE CHACKO - Director Appointed in Casual Vacancy
Shareholding in the company - 0.01 %
ANJAN TALUKDAR - Company Secretary
ARCHANA BARUAH - Chief Financial Officer
DIPAK KUMAR DEKA - Nominee Director
RAJ KAMAL BHUYAN - Director
SWAPAN KUMAR HANDIQUE - Director
MUNINDRA KAKATI - Director
NITIN CHANDRA BARUAH - Director
PRANABANANDA BHARALI - Director
---
---
---
---
---
Chennai Office

19/10, Guru Vappa Chetty Street, Chintadripet, Chennai - 600002
Dubai Office

2701, Executive Tower G, Business Bay, Dubai, UAE
Andhra Pradesh & Telangana Office
54-19-25/1, Flat no.101, Sai Residency, Nelson Mandela Park Road, LIC Colony, Vijayawada (Urban), Andhra Pradesh - 520008