Tata Technologies Limited
INE142M01025
Listing Status: DRHP Not Filed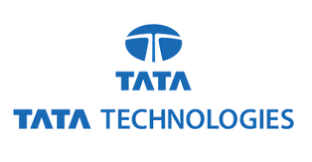 ---
---
About
Tata Technologies Limited (TTL) is engaged in providing ESO (Engineering Services Outsourcing), IT services, and PLM (Product Lifecycle Management) services. These services are offered primarily to automotive and aerospace manufacturers with range of services like IT consultancy, CAD/CAM engineering and design consultancy, SAP implementation and maintenance and providing networking solutions. The company was incorporated in 1994 and has its registered office located in Pune, Maharashtra.
---
Overview
There are two components to the company's value proposition:
The first one being outsourced product engineering services for their clients helping them conceptualize, design and develop better products, and
The second one is helping them identify and deploy technologies and solutions that are used to manufacture, service and realize better products.
These offerings are delivered through two lines of business:
Engineering, Research and Development (ER&D) services, and
Digital Enterprise Solutions which includes offerings in Connected Enterprise IT (CEIT) and Product Lifecycle Management (PLM) services and products.
Tata Technologies has a workforce of 7900 employees, worldwide, serving clients from facilities in North America, Europe and APAC. The company has 17 global delivery centres at Pune (Head Quarter), Gurgaon, Bengaluru, Thane, Chennai (India), SEA – Shanghai (China), Bangkok (Thailand), Singapore, Tokyo (Japan), Hanoi (Vietnam), Europe – Brasov, Craiova & Iasi (Romania), Gothenburg (Sweden), Warwick (UK), North America – Detroit (USA).

---
Insights
The Operating revenue of the Company recorded increase of 64.7% during financial year 2021-22 over previous financial year on a standalone basis. The revenue increase on standalone basis mainly consists of increase of 29.3% in sale of services to ₹ 1,159.78 crore, while sale of technology solutions increased by 270% to ₹ 569.87 crore. On Consolidated basis, the Group recorded an increase in revenue from operations by 48.24%. The Revenue from operations increased to ₹ 3,529.57 crore during the financial year 2021-22 compared to ₹ 2380.91 crore during the previous year. The revenue from sale of services increased by 38.44% to ₹ 2654.84 crore in financial year 2021-22 compared to ₹ 1917.74 crore in financial year 2020-21 while technology solutions revenue increased by 88.62% to ₹ 873.61 crore compared to ₹ 463.16 crore during the previous financial year.
During the year under review, the Company did not receive any dividend from its subsidiaries. The PBT decreased by 61.8% to ₹ 146.64 crore in financial year 2020-21 compared to ₹ 383.60 crore in previous financial year on a standalone basis. The PAT decreased to ₹ 108.21 crore in financial year 2020-21 compared to ₹ 291.92 crore during previous f inancial year on standalone basis. On Consolidated basis, the Group earned a PBT of ₹ 315.27 crore during financial year 2020-21 compared to ₹ 391.97 crore during previous financial year registering a decrease of 19.6% over previous financial year. The PAT decreased by 4.9% to ₹ 239.18 crore in f inancial year 2020-21 compared to ₹ 251.55 crore in previous financial year.
---
---
---
---
Management
WARREN KEVIN HARRIS - Managing Director
Shareholding in the company - 0.96 %
RAMADORAI SUBRAMANIAN - Director
Shareholding in the company - 0.32 %
VIKRANT CHANDRASHEKHAR GANDHE - Company Secretary
SAVITHA BALACHANDRAN - Chief Financial Officer
PATHAMADAI BALACHANDRAN BALAJI - Director
GUENTER KARL BUTSCHEK - Director
AJOYENDRA MUKHERJEE - Additional Director
---
---
---
---
---
Chennai Office

19/10, Guru Vappa Chetty Street, Chintadripet, Chennai - 600002
Dubai Office

2701, Executive Tower G, Business Bay, Dubai, UAE
Andhra Pradesh & Telangana Office
54-19-25/1, Flat no.101, Sai Residency, Nelson Mandela Park Road, LIC Colony, Vijayawada (Urban), Andhra Pradesh - 520008