India Carbon Ltd (ICL)
INE743B01015
Listing Status: DRHP Not Filed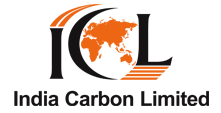 ---
---
About
India Carbon Limited (ICL), as per its credit rating report, is engaged in the manufacturing of calcined petroleum coke (installed capacity 100,800 MTPA), electrode carbon paste (installed capacity 9,360 MTPA) and Tamping Paste and Desiccated Petroleum Coke Powder (DPCP; installed capacity 45,000 MTPA) at its manufacturing facilities located in Guwahati (Assam) and Budge Budge (WB). Its clientele includes National Aluminium Company Limited (NALCO), HINDALCO Industries Limited (HINDALCO), Bharat Aluminium Company Limited (BALCO) and Madras Aluminium Company Limited (MALCO), among others.
---
Overview
Products:-
Calcined Petroleum Coke (CPC) - is a form of highly electrically conductive, densed Carbon with very low specific Electrical Resistance, and having fixed Carbon of approximately 99.5%. CPC is used extensively as Anode in Alumina Smelters, as Soderberg's Electrode for Ferroalloy Industries, and in the manufacturing of Graphite/ Graphite Electrodes, and Thermal Paste for Ferro Alloys & allied industries in Submerged Arc Furnaces. CPC is also used in various Steel Industries for - Melting of Steel , Recurburisation and for making Special Steels & Alloys.
Electrode Carbon Paste - is a Soderberg paste processed from a mix of a specific fraction of Calcined Petroleum Coke (CPC) and / or Electrically Calcined Anthracite Coal (ECA), impregnated with selective Coal Tar Pitch Binder at a definite temperature. It is used in submerged Arc Furnaces for production of various Ferro Alloys and Calcium Carbide.
Tamping Paste - known as Thermal Paste is used in the Ferro Alloys & Allied Industries for the lining of the furnace. The paste is produced from a mixture of different carbonaceous material (Calcined Petroleum Coke, Calcined Anthracite Coal etc.) and Soft Pitch as binder
---
---
---
---
---
Management
SHAURYA VEER HIMATSINGKA - Chief Executive Officer
Shareholding in the company - 8.96 %
SHAURYA VEER HIMATSINGKA - Managing Director
Shareholding in the company - 8.96 %
RAKESH HIMATSINGKA - Managing Director
Shareholding in the company - 0.39 %
BHASKAR RAKSHIT - Company Secretary
VINOD KUMAR AGARWAL - Chief Financial Officer
GORDON KENNETH MCINTOSH - Director
TONY WILLIAM GRIMES - Director
ALVARO MARTINEZ EMILIO - Alternate Director
MARK RUSSELL JONES - Alternate Director
SUNIRMAL TALUKDAR - Director
SOUMENDRA MOHAN BASU - Director
HEMANT KUMAR KHAITAN - Director
---
---
---
---
---
Chennai Office

19/10, Guru Vappa Chetty Street, Chintadripet, Chennai - 600002
Dubai Office

2701, Executive Tower G, Business Bay, Dubai, UAE
Andhra Pradesh & Telangana Office
54-19-25/1, Flat no.101, Sai Residency, Nelson Mandela Park Road, LIC Colony, Vijayawada (Urban), Andhra Pradesh - 520008