Bikaji Foods International Ltd
INE00E101023
Listing Status: Now Listed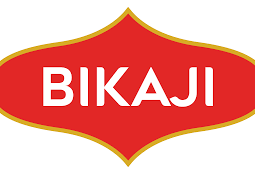 ---
---
About
Bikaji Foods International Limited (BFIL) was formerly known as Shivdeep Industries Limited. As per its credit rating report, the company is engaged in the processing of food products. It offers bhujia, namkeens, papads, rasgulla, gulab jamun, sohan papri, frozen snacks, and sweets. The company markets its products under the brand 'Bikaji'. It also exports to more than 25 countries. It operates an online portal 'bikaji.com'.
---
Overview
BIKAJI'S Product Portfolio
-Ethnic Savories
-Ethnic Sweets
-New Age & Western Snacks
-Frozen Food Range
---
Insights
Peer comparison metrics on home snacks companies - Prataap Snacks vs DFM Foods vs Bikaji.
Bikaji makes higher EBITDA margins despite DFM having 10% higher Gross margins. Source: ICICI Sec analysis of Bikaji DRHP.
| | | | | | |
| --- | --- | --- | --- | --- | --- |
| Revenue( Cr.) | FY19 | FY20 | FY21 | FY22 | 4 years CAGR |
| Bikaji Foods | 901.4 | 1074.6 | 1310.7 | 771.7 | -4% |
| DFM Foods | 483.6 | 507.9 | 524.1 | 412.9 | -4% |
| Prataap Snacks | 1170.6 | 1393.8 | 1171.1 | 1035.2 | -3% |
| | | | | |
| --- | --- | --- | --- | --- |
| EBIT | FY19 | FY20 | FY21 | FY22 |
| Bikaji Foods | 70.5 | 60.4 | 111.6 | 53.7 |
| DFM Foods | 54.4 | 30.4 | 42.5 | -12.5 |
| Prataap Snacks | 45.6 | 31.9 | 8.5 | 13.5 |
| | | | | |
| --- | --- | --- | --- | --- |
| PAT | FY19 | FY20 | FY21 | FY22 |
| Bikaji Foods | 50.9 | 56.4 | 90.3 | 40.9 |
| DFM Foods | 32.8 | 24.4 | 28.7 | -9.9 |
| Prataap Snacks | 44.6 | 46.9 | 14.2 | 5.9 |
| | | | | |
| --- | --- | --- | --- | --- |
| PAT Margin | FY19 | FY20 | FY21 | FY22 |
| Bikaji Foods | 5.70% | 5.20% | 6.90% | 5.30% |
| DFM Foods | 6.80% | 4.80% | 5.50% | -2.40% |
| Prataap Snacks | 3.80% | 3.40% | 1.20% | 0.60% |
| | | | | | |
| --- | --- | --- | --- | --- | --- |
| Operation Analysis | Manufacturing Facility | Market Leader | Super Stockist | Distributors | SKUs |
| Bikaji Foods | 7 | Bhujia | 43 | 2082 | 256 |
| DFM Foods | 2 | Extruded Chips | 240 | 1300+ | 18 |
| Prataap Snacks | 15 | Rings | 240+ | 4300+ | 100+ |


---
---
---
---
Management
SHIV RATAN AGARWAL - Managing Director
Shareholding in the company - 35.37 %
DEEPAK AGARWAL - Wholetime Director
Shareholding in the company - 16.59 %
SUSHILA AGARWAL - Wholetime Director
Shareholding in the company - 1.49 %
VIKRANT BALBIR SIBAL - Director
SHWETA AGARWAL - Wholetime Director
SHAMBHU DAYAL GUPTA - Chief Financial Officer
SANGEETA DEVI JAISANSERIYA - Director
SACHIN KUMAR BHARTIYA - Director
KEDAR CHAND AGARWAL - Director
DIVYA NAVANI - Company Secretary
---