Maharashtra Knowledge Corporation (MKCL)
INE03KR01016
Listing Status: DRHP Not Filed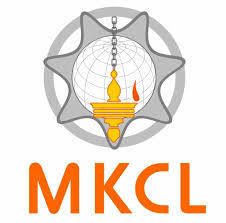 ---
---
About
Maharashtra Knowledge Corporation (MKCL)
Maharashtra Knowledge Corporation Limited (MKCL) is engaged in the business of providing educational courses, skill development courses namely, MS-CIT (Maharashtra State Certificate in Information Technology) and MKCL's WAVE, KLIC. The company also offers services through own admission, examination and recruitment software frameworks and MKCL's Online Application Solutions and Integrated Services (MKCL's OASIS). The company was incorporated in 2001 and has its registered office located in Pune, Maharashtra.
---
Overview
of Maharashtra Knowledge Corporation (MKCL)
Maharashtra Knowledge Corporation Limited CIN U80302 PN2001 PLC135348 ("The Company or the parent") is an unlisted public company incorporated in India having its registered office at ICC Trade Tower, 'A' Wing 5th Floor, Senapati Bapat Road, Shivajinagar, Pune 411016, Maharashtra, India. The Company was promoted by the Department of Higher and Technical Education (H & TE), Government of Maharashtra (GoM), India and was incorporated under the Companies Act, 1956 on 20th August, 2001 as a Public Limited Company.
MKCL is a high tech initiative by Government of Maharashtra in design, development and delivery of eLearning, eGovernance, and eEmpowerment programs, technologies, solutions and services and has proven experience in the said fields.
The Consolidated Financial Statements (CFS) comprise of financial statements of Maharashtra Knowledge Corporation Limited i.e. MKCL (the 'Company') for the year ended 31st March, 2020 and its joint ventures. The company is primarily engaged in the business of IT literacy, IT skill development, Digital University, eGovernance and related IT services.
---
Insights
of Maharashtra Knowledge Corporation (MKCL)
Total Income for the year ended March 31, 2021 amounted to Rs.10,489.02 Lakhs as against Rs.20,076.48 Lakhs for the
corresponding previous year, the decrease in total Income is Rs. 9,587.46 Lakhs i.e. 47.75% over last year.
Revenue from operations for the F.Y.2020-21 is Rs.6,837.70 Lakhs as against Rs.15,790.37 Lakhs in the previous F.Y.2019-20
i.e. decrease by Rs.8,952.67 Lakhs. The main reason for decrease in revenue is COVID-19 pandemic situation resulting into
lockdown and restrictions being imposed in the state of Maharashtra by the State and local authorities from time to time.
Hence, all our Authorized Learning Centers (ALCs) were closed during period of lockdown. As a result of lockdown and
subsequent restrictions, there was a major decline in MS-CIT admissions for F.Y. 2020-21. The total learners count in F.Y.
2020-21 was 3,17,532 learners as against learner count of 6,96,618 in F.Y. 2019-20, so there was a comparative short fall of
3,79,086 Learners in F.Y. 2020-21 as compared to F.Y. 2019-20 which has resulted in decline in revenue by Rs. 5,269.30 lakhs.
Another reason for decrease in revenue is due to closure of learning centers in Bihar, due to the COVID-19 pandemic,
where your Company is implementing the Skill Development Program under Bihar Skill Development Mission (BSDM). This
has resulted into decline in learners count under 'Kushal Yuva Program' by 3,85,335 i.e. total 2,072 count in F.Y. 2020-21 as
compared to 3,87,407 in F.Y. 2019-2020. Consequently, the revenue has dropped by approximately by Rs.3,192.29 lakhs in
F.Y. 2020-21 as against the segment revenue of Rs.3,317.28 lakhs of F.Y. 2019-2020.
The Learner count for KLiC courses has decreased from 70,720 learners in F.Y.2019-20 to 35,837 Learners in F.Y.2020-21 i.e.
decrease by 34,883 learners which is 49.33% decrease as compared to previous F.Y. This has resulted in to decline in revenue
by approximately Rs.279.06 lakhs.
The 'Other Income' has decreased from Rs.4,286.11 Lakhs in F.Y. 2019-20 to Rs.3,651.32 Lakhs in F.Y.2020-21 i.e. decrease
by Rs.634.79 Lakhs. In F.Y. 2019-2020, the company had higher 'Other Income' due to repatriation of funds from MKCL
International FZE (the liquidated foreign subsidiary) considered as dividend amounting to Rs. 1,490.14 Lakhs.
The 'Other expenses' of the Company has comparatively decreased from Rs.1,106.70 Lakhs in F.Y.2019-20 to Rs.712.74
Lakhs in F.Y.2020-21 i.e. decrease by Rs.393.96 Lakhs. The main reason for decrease in 'Other expenses' is that in F.Y. 2019-
20, Company had written-off investments in Equity share capital of Rs.199.99 lakhs in MKCL Knowledge Foundation (100%
Subsidiary) as it is a 'Not for Profit' Company (Section 8 Company) and there is no future economic benefit to be received
from the Section 8 Company. Further, due to the Nationwide lockdown initially and later Governmental directives to allow
employees to 'Work from Home' (WFH), there was reduction in operational administrative overheads of around Rs.148
lakhs in expenses like communication expenses, electricity expenses, maintenance expenses, travelling, etc. Further, in
view of the option of WFH exercised by majority of the employees, to optimize resources in this exceptional situation, the
Company discontinued the rental premises on 6th Floor of ICC Trade Tower, Pune in January 2021. This also has resulted in
reduction of maintenance and operational expenses.
---
Balance Sheet
of Maharashtra Knowledge Corporation (MKCL)
---
Profit and Loss
of Maharashtra Knowledge Corporation (MKCL)
---
---
Management
of Maharashtra Knowledge Corporation (MKCL)
VEENA VIDYADHAR KAMATH - Managing Director
Shareholding in the company - 0.23 %
KOMAL ABHIJEET CHAUBAL - Company Secretary
Shareholding in the company - 0.08 %
MANOJ NARVEKAR DINKAR - Chief Financial Officer
ABHA SHUKLA - Nominee Director
SUHAS RAGHUNATH PEDNEKAR - Director
ETAKULA VAYUNANDAN - Director
ANANT VITHAL SARDESHMUKH - Director
GIRISH SOHANI GHANSHYAM - Director
RAJARAM BAPUSAHEB DESHMUKH - Director
CHARUDATTA DIGAMBAR MAYEE - Director
DEEPAK BHASKAR PHATAK - Director
ANIL PURUSHOTTAM KAKODKAR - Director
---
Ancillary
of Maharashtra Knowledge Corporation (MKCL)
---
Press
of Maharashtra Knowledge Corporation (MKCL)
---
---
Company Information
of Maharashtra Knowledge Corporation (MKCL)
---
Chennai Office

19/10, Guru Vappa Chetty Street, Chintadripet, Chennai - 600002
Dubai Office

2701, Executive Tower G, Business Bay, Dubai, UAE
Andhra Pradesh & Telangana Office
54-19-25/1, Flat no.101, Sai Residency, Nelson Mandela Park Road, LIC Colony, Vijayawada (Urban), Andhra Pradesh - 520008