Manjushree Technopack Ltd.
INE435H01015
Listing Status: DRHP Not Filed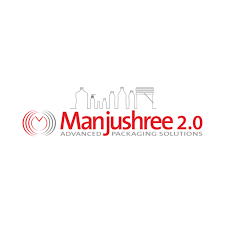 ---
---
About
Manjushree Technopack Ltd.
Manjushree Technopack Limited (MTL) is engaged in manufacturing and trading of PET (Polyethylene Terephthalate) jars and bottles, multi-layer containers, PET hot-fillable bottles, and pre-forms. The company's products are used in the food, beverage, pharmaceutical, cosmetic, agricultural chemicals, and allied sectors. The company's PET preform manufacturing facility is located in Bidadi, Bangalore. MTL acquired assets (5 plants) of Varahi which manufactures plastic bottles, jars, and caps for the fast-moving consumer goods industry at its five facilities: one each in Delhi; Pant Nagar, Uttarakhand; Noida; and two in Baddi, Himachal Pradesh. The company's clientele includes ITC, Pepsi, GSK, Bisleri, Coco Cola, Cadbury, Tata, P&G, Britannia, and Tata.
---
Overview
of Manjushree Technopack Ltd.
With world-class facilities and technologies, they serve every FMCG industry vertical from dairy to liquor, food products, agrochemicals, pharma, home care, and personal care. The group stands tall with pan India presence and a large converting capacity of over 140,000 MT of plastics in bottles, containers and PET preforms. Today, the company boasts of an enviable portfolio of over 1000 – custom & stock products, selling to large FMCG multinationals across India and 15 other countries. With revenues of ~7800 million rupees and a strong lineage of growth and sustenance, the company is all set to realize its visions and dreams.
Focused on rigid plastic packaging, with "Pan India presence" and present across adjacencies. Best "Professionally Run" company in India with a high performing organisation Top of the mind packaging player in "Customer Centricity, Innovation and Sustainability"

Deep

Customisation

Process

Technologies And Innovations consultant

Secured Transactions consultant

Unique Sales Methodoligies
---
Insights
of Manjushree Technopack Ltd.
(Rupees in Lakhs except stated otherwise)
The gross turnover for FY 2022 was at Rs. 1,46,752.57 Lakhs (2021 – Rs. 1,04,683.05 Lakhs). The Gross Profit during FY 2021 was Rs. 31,241.59 Lakhs (2021 – Rs. 26,675.14 Lakhs), while the Operating Profit stood at Rs. 23,620.95 Lakhs (2021 – Rs. 20,317.28 Lakhs). The Profit Before Tax (excluding OCI) during FY 2022 was at Rs. 10,702.86 Lakhs (2021– Rs. 8875.52 Lakhs). After Provision for Taxation, the Net Surplus amounted to Rs. 7123.34 Lakhs (2021–Rs. 9049.31 Lakhs) resulting in a basic EPS of Rs.52.58 (2021 – Rs. 66.80).
---
Balance Sheet
of Manjushree Technopack Ltd.
---
Profit and Loss
of Manjushree Technopack Ltd.
---
---
Management
of Manjushree Technopack Ltd.
RASMI RANJAN NAIK - Company Secretary
BIREN BHARAT SHAH - Chief Financial Officer
SANJAY DIGAMBAR KAPOTE - Managing Director
JAYESH TULSIDAS MERCHANT - Director
PANKAJ PATWARI - Director
---
Ancillary
of Manjushree Technopack Ltd.
---
Press
of Manjushree Technopack Ltd.
---
Annual Report
of Manjushree Technopack Ltd.
---
Company Information
of Manjushree Technopack Ltd.
---
Chennai Office

19/10, Guru Vappa Chetty Street, Chintadripet, Chennai - 600002
Dubai Office

2701, Executive Tower G, Business Bay, Dubai, UAE
Andhra Pradesh & Telangana Office
54-19-25/1, Flat no.101, Sai Residency, Nelson Mandela Park Road, LIC Colony, Vijayawada (Urban), Andhra Pradesh - 520008