Nayara Energy Ltd (ESSAR Oil)
INE011A01019
Listing Status: Delisted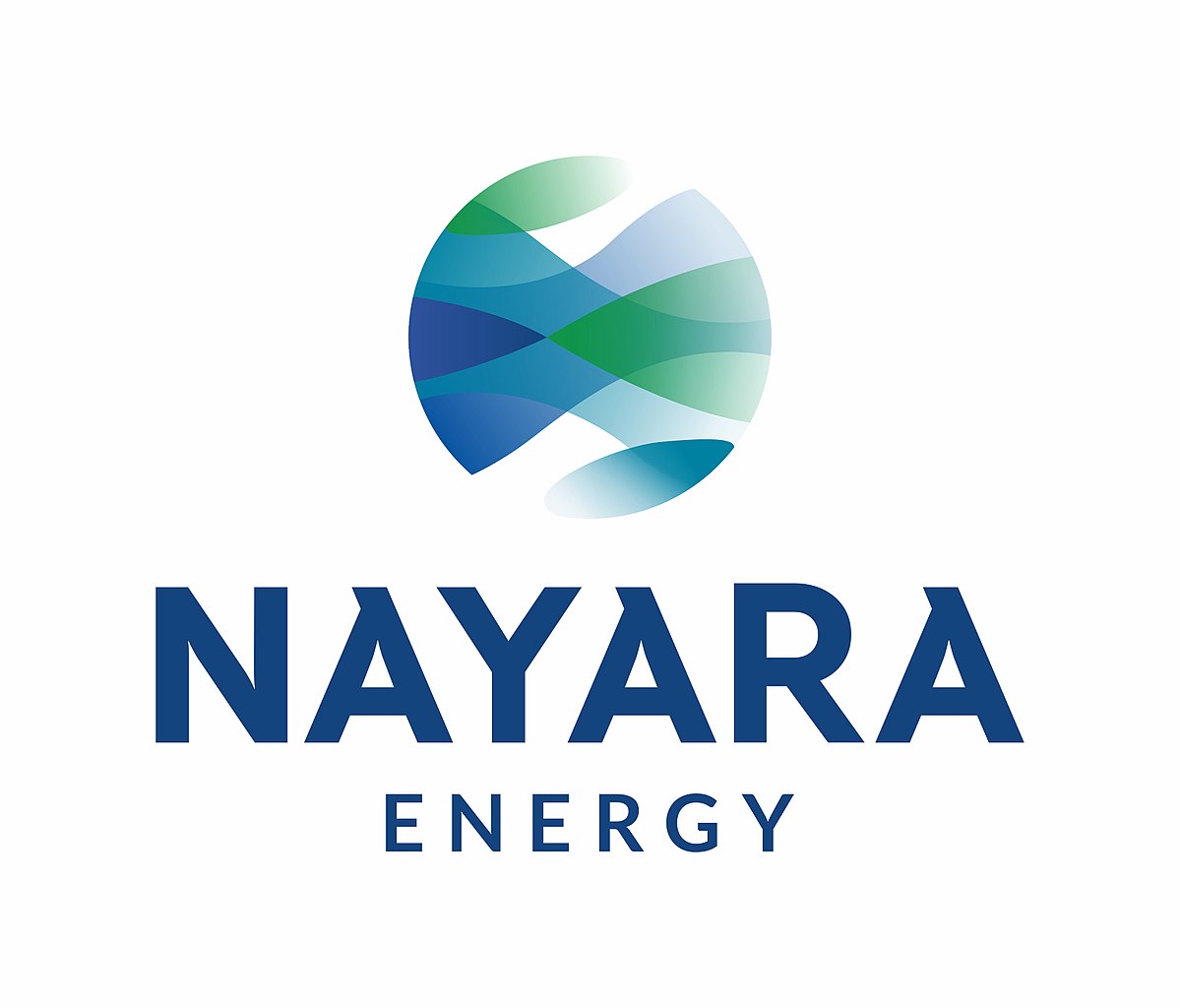 ---
---
About
Nayara Energy Ltd (ESSAR Oil)
Nayara Energy Limited (NEL) was formerly known as Essar Oil Limited. As per the credit rating report, the company is an oil and gas company engaged in refining and marketing. It owns a refinery (at Vadinar, Gujarat) having a capacity of 20 Million Metric Tons Per Annum (MMTPA; equivalent to 140 million barrels) and high complexity of 11.8. It can process a wide variety of crude oil ranging from ultra-heavy, high sulfur, sour crude (i.e. low API) to low sulfur light crude (i.e. high API). The company was incorporated in 1989 and has its registered office in Jamnagar, Gujarat.
---
Overview
of Nayara Energy Ltd (ESSAR Oil)
Nayara Energy Limited is an unlisted public company incorporated on 12 September, 1989. It is classified as a public limited company and is located in Jamnagar, Gujarat. It's authorized share capital is INR 18,000.68 cr and the total paid-up capital is INR 1,490.56 cr.
Nayara Energy Limited's operating revenues range is Over INR 500 cr for the financial year ending on 31 March, 2021. It's EBITDA has decreased by -46.51 % over the previous year. At the same time, it's book networth has increased by 19.07 %.
Description: The company is an integrated downstream oil company.
Products & Services: refining of crude oil, and marketing of petroleum products
Category: Service provider
---
Insights
of Nayara Energy Ltd (ESSAR Oil)
Revenue from operations were at ₹875,006 million for the financial year ended March 31, 2021, as compared to ₹998,683 million for the financial year ended March 31, 2020. The decrease in revenue was mainly due to decline in oil prices, lower demand due to prevailing Covid-19 pandemic and the reduced throughput on account of 20 days planned refinery shutdown during the financial year.
Earnings before interest, tax, depreciation and amortization (EBITDA) was lower by 42% to ₹37,281 million from ₹64,044 million in the preceding financial year mainly on account of lower product margins amidst prevailing COVID-19 Pandemic.
The Company earned a profit after tax (PAT) of ₹4,665 million in FY 2021 against a PAT of ₹25,183 million in the preceding financial year. During FY 2021, Vadinar Oil Terminal Limited (VOTL), a subsidiary of the Company, got merged with the Company and therefore, the Company has restated the comparative financial information included in the standalone financial statements to give effect of the adjustments arising from the aforesaid merger.
Considering the accumulated losses of previous years, the Board of Directors has not recommended any dividend for the financial year ended March 31, 2021. Further, no amounts are proposed to be transferred to the General Reserve during the FY 2021.
---
Balance Sheet
of Nayara Energy Ltd (ESSAR Oil)
---
Profit and Loss
of Nayara Energy Ltd (ESSAR Oil)
---
---
Management
of Nayara Energy Ltd (ESSAR Oil)
MAYANK BHARGAVA - Company Secretary
Shareholding in the company - 0.01 %
ANUP AJIT VIKAL - Chief Financial Officer
Shareholding in the company - 0.01 %
AVRIL MARY ANNE CONROY - Nominee Director
Shareholding in the company - 0.01 %
ALEXEY LIZUNOV - Nominee Director
Shareholding in the company - 0.01 %
VICTORIA CUNNINGHAM - Nominee Director
Shareholding in the company - 0.01 %
PRASAD KRISHNA PANICKER - Wholetime Director
Shareholding in the company - 0.01 %
KRZYSZTOF ZIELICKI ANTONI - Nominee Director
Shareholding in the company - 0.01 %
DEEPAK KAPOOR - Director
Shareholding in the company - 0.01 %
JONATHAN KOLLEK - Nominee Director
Shareholding in the company - 0.01 %
NAINA LAL KIDWAI - Director
Shareholding in the company - 0.01 %
CHIN HWEE TAN - Nominee Director
Shareholding in the company - 0.01 %
ALEXANDER ROMANOV - Nominee Director
Shareholding in the company - 0.01 %
CHARLES ANTHONY FOUNTAIN - Wholetime Director
Shareholding in the company - 0.01 %
---
Ancillary
of Nayara Energy Ltd (ESSAR Oil)
---
Press
of Nayara Energy Ltd (ESSAR Oil)
---
Annual Report
of Nayara Energy Ltd (ESSAR Oil)
---
Company Information
of Nayara Energy Ltd (ESSAR Oil)
---
Chennai Office

19/10, Guru Vappa Chetty Street, Chintadripet, Chennai - 600002
Dubai Office

2701, Executive Tower G, Business Bay, Dubai, UAE
Andhra Pradesh & Telangana Office
54-19-25/1, Flat no.101, Sai Residency, Nelson Mandela Park Road, LIC Colony, Vijayawada (Urban), Andhra Pradesh - 520008