BVG India Ltd
INE257H01013
Listing Status: DRHP Filed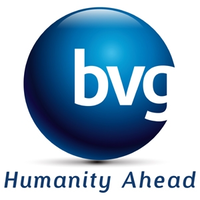 ---
---
About
BVG India Ltd
BVG India Limited (BVGI), formerly known as Bharat Vikas Utility Services Limited, is engaged in providing facility management services. The company offers mechanized housekeeping, landscape and gardening, attendant services, logistics and transport, advertisement services, paint shop maintenance, waste management, production support, guest house management, and emergency medical services, among others. The company's clientele includes the government sector like Parliament House as well as private sectors like Tata Motors Ltd, Bajaj, Mahindra, Accenture, ITC, and ONGC. BVGI has been operating 937 ambulances in Maharashtra. It entered with 265 ambulances for Dial 108 emergency medical services. BVGI has been operating 1,000 vehicles for emergency police services in Madhya Pradesh. BVGI has over 75,000+ employees based at 850+ customers in 70 cities in 22 states.
---
Overview
of BVG India Ltd
BVG India Limited provides facilities management services. The Company offers housekeeping, shop floor cleaning, paintshop maintenance, electrical and mechanical, solid waste management, pest control, civil engineering, road sweeping, gardening, landscaping, and attendant services. BVG India serves customers in India.
Industries & Segments they Serve:
Industrial and Consumer Sector - They provide soft services including mechanized housekeeping, office support, bus maintenance and transport services for blue collar employees, pest control, landscaping and gardening, loading and unloading, and laundry services.It also provide hard services including operation of elevators, maintenance of windows and air conditioners, electro-mechanical works, maintenance of water supply infrastructure.They offer specialized services including production support, paint-shop cleaning, factory relocation, and utility maintenance.

Transport and Transit Infrastructure Sector - The company are focused on management, maintenance and improvement of certain railways and railway stations, metros/ intra-city rail systems, airports, bus stations and buses, roads and highways and ports. It provide soft services including mechanized housekeeping, manpower supply, coach cleaning, staffing facility attendants, bus depot cleaning, logistics management, and mechanized road sweeping. We also provide hard services including bus maintenance, turnkey facilities management and electro-mechanical works.

Hospitals and Healthcare bector - They provide services to hospitals, clinics, medical institutes and pharmaceutical companies.Soft services include mechanized housekeeping, vending, pantry and catering, landscaping and horticulture, pest control, guest house management and laundry services (Source: F&S Report). Hard services provided by them include maintenance services of specialized medical equipment. It also provide certain specialized services including cleaning of intensive care units and sensitive areas, facility attendant and ward boy services, staffing of ambulances with trained drivers and doctors.
---
Insights
of BVG India Ltd
---
Balance Sheet
of BVG India Ltd
---
Profit and Loss
of BVG India Ltd
---
---
Management
of BVG India Ltd
HANMANTRAO GAIKWAD - Managing Director
Shareholding in the company - 52.41 %
UMESH GAUTAM MANE - Wholetime Director
Shareholding in the company - 7.58 %
MR NIRAJ KEDIA - Chief Financial Officer
RAJANI RAMCHAND PAMNANI - Company Secretary
PRABHAKAR DATTATRAYA KARANDIKAR - Additional Director
RAJENDRA RAMRAO NIMBHORKAR - Additional Director
CHANDRAKANT NARAYAN DALVI - Director
JAYANT GOPAL PENDSE - Director
PANKAJ DHINGRA - Director
SWAPNALI DATTATRAYA GAIKWAD - Director
---
Ancillary
of BVG India Ltd
---
---
Annual Report
of BVG India Ltd
---
Company Information
of BVG India Ltd
---
Chennai Office

19/10, Guru Vappa Chetty Street, Chintadripet, Chennai - 600002
Dubai Office

2701, Executive Tower G, Business Bay, Dubai, UAE
Andhra Pradesh & Telangana Office
54-19-25/1, Flat no.101, Sai Residency, Nelson Mandela Park Road, LIC Colony, Vijayawada (Urban), Andhra Pradesh - 520008