Utkarsh Coreinvest Ltd
INE396P01012
Listing Status: DRHP Filed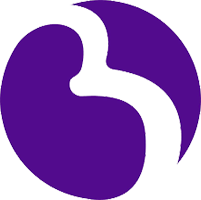 ---
---
About
Utkarsh Coreinvest Ltd
Utkarsh Micro Finance Limited (UMFL) is a Varanasi-based micro-finance company registered with RBI (Reserve Bank of India) as a non-deposit accepting NBFC (Non-Banking Financial Company)-MFI (Micro Finance Institutions). It offers group loans, micro enterprise loans, and housing loans. It also provides pension services. The company's operations spread across nine states, namely, Uttar Pradesh, Bihar, Madhya Pradesh, Haryana, Uttarakhand, Maharashtra, Delhi, Himachal Pradesh, Chattisgarh, and Jharkhand. The company was incorporated in 1990 and has its registered office located in Varanasi, Uttar Pradesh.
---
Overview
of Utkarsh Coreinvest Ltd
The company typically offers 3 kinds of loans -
a. JOINT LIABILITY GROUP (JLG) LOANS The Bank offers Micro Loans ranging from `6,000 to `1,00,000 to its clients through Joint Liability Group (JLG) model. This represents the peer-guarantee loan model, which enables individuals to take loans without having to provide collateral or security on an individual basis. It mainly comprises business loan, family loan, agricultural loan, education loan etc.
b. INDIVIDUAL BUSINESS LOANS USFBL has been providing microfinance JLG over the years and have large number of borrowers who have completed multiple loan cycles and are matured borrowers from financial discipline perspective. The Bank, in a bid to meet the increasing funding requirement of these clients, introduced Individual business loan product. USFBL provides individual loans especially to those who have begun their formal credit under JLG. The Bank identifies a subset from its JLG customers, who are eligible for individual loans through good credit behaviour. Under this product, the Bank disburses the loan in the Bank account of the customer and the collection is also routed through the Bank account of the customer.
c. TWO-WHEELER LOANS During FY2019-20, USFBL has initiated two-wheeler loan product for its Micro Banking customers on pilot basis. The results have been encouraging and the Bank will scale up this loan product in FY2020- 21. The Bank provides two-wheeler loans to existing Micro Banking Customers, who have completed their two JLG Loan cycles with a minimum repayment of 24 months. Such clients can either be a Borrower or a Co-borrower.
---
Insights
of Utkarsh Coreinvest Ltd


Utkarsh Coreinvest Ltd. holds 75,93,12,698 shares (84.79%) of Utkarsh Small Finance Bank

.
---
Balance Sheet
of Utkarsh Coreinvest Ltd
---
Profit and Loss
of Utkarsh Coreinvest Ltd
---
---
Management
of Utkarsh Coreinvest Ltd
ASHWANI KUMAR - Managing Director
HARSHIT AGRAWAL - Chief Financial Officer
NEERAJ KUMAR TIWARI - Company Secretary
HARJEET TOOR - Nominee Director
GAURAV MALHOTRA - Nominee Director
ADITYA DEEPAK PAREKH - Nominee Director
GOPALASAMUDRAM SRINIVASARAGHAVAN SUNDARARAJAN - Director
---
Ancillary
of Utkarsh Coreinvest Ltd
---
Press
of Utkarsh Coreinvest Ltd
---
---
Company Information
of Utkarsh Coreinvest Ltd
---
Chennai Office

19/10, Guru Vappa Chetty Street, Chintadripet, Chennai - 600002
Dubai Office

2701, Executive Tower G, Business Bay, Dubai, UAE
Andhra Pradesh & Telangana Office
54-19-25/1, Flat no.101, Sai Residency, Nelson Mandela Park Road, LIC Colony, Vijayawada (Urban), Andhra Pradesh - 520008