Pharmed Limited
INE0EEI01017
Listing Status: DRHP Not Filed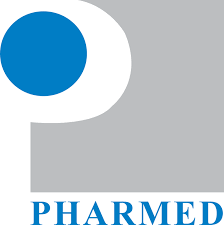 ---
---
---
Overview
of Pharmed Limited
Pharmed is one of the fastest-growing pharmaceutical companies in India. For over 7 decades, Pharmed has served the healthcare industry with high-quality, innovative and evidence-based nutraceutical and pharmaceutical products, which helped millions of users for a better and enriched quality of life, healthier than before. Not only that these products have also earned acceptance and acclaim of the medical fraternity, quite often opening the doors of new disease management strategies.
Its core strength lies in identifying, researching, and creating a unique lifestyle modifying nutraceutical and therapeutic range of products. Pharmed is a name to reckon with in the therapy areas of women's health; reproductive health; joint, bone and tendon health; pain management; cardiodiabetic health; ear, nose, throat health; urogenital health; digestive health; immune health and general health.
Credit for this success can be imparted to our innovative formulations, product development and marketing, efficient distribution, and logistic channels, partnerships with other innovators, a large and efficient field force, and our access to doctors across various specialties in India through three different marketing divisions, Pharma, ACE, and Synergy.
Innovations in Pharmed
Pharmed has always sought after innovative formulations which can address the therapy gaps effectively. To that end, over the years, as we moved on, we have created a trail of evidence-based innovations that can cater to both the doctors' and patients' needs. Some such examples follow
Supracal®: First brand in India to offer the best absorbed, acid-independent, safe organic Calcium, Calcium Citrate
Absolut®: First brand in India in a formulation with benefits of Green Tea Extract with essential vitamins and minerals to maintain health status in chronic diseases
Tendocare®: India's first brand to address Tendon degeneration, the root cause of Tendinopathies. Opened a new vista and changed the conventional management of degenerative tendinopathies
MGD3®: First Indian brand to offer the unique bioavailable Magnesium to address Subclinical Magnesium Deficiency, which deters absorption and pharmacological action of Vitamin D
Cartigen®: The first Glucosamine brand of India for maintenance of joint health, specifically arresting the progression of disease in osteoarthritis
FOL 123 MF™: The first Indian brand to offer the benefits of essential Iodine with DHA for pregnancy and lactation, ensuring a healthy pregnancy and averting consequences of Iodine insufficiency in pregnant women
Synertab®: The first in India offering an adjunct to the management of Synovitis, the underlying central event in all arthropathies, supporting primary management and improving outcomes
Prolife®: The unique and safe endogenous progesterone support formula along with progesterone hormone therapy in Obstetric and Gynaecological patients, where progesterone is used
OsteoCync™: The first and only of its kind joint support formula for addressing subchondral bone loss in osteoarthritis, thereby helping limit cartilage loss and inflammatory process in OA
---
Insights
of Pharmed Limited
_________________________________________________________________________________________________________________________________________________________________________________________
During the year under review, your Company recorded consolidated revenue of Rs. 37057 lakhs as against Rs. 30188 lakhs in the previous year from operations. After accounting for Sales Returns and Trade Discounts, the net revenue is Rs. 35019 lakhs as against Rs. 28194 lakhs in the previous year. The Companys Consolidated Net Profit for the year stood at Rs. 4231 lakhs, as against Rs. 3738 lakhs in the previous year. Companys affairs and business prospects.
The Companys performance during the year under review has been satisfactory. It constantly monitors its performance in the Pharma Industry in terms of its rankings in the Indian Pharma Market and covered market through Research Agencies such as C MARC and IQVIA and takes initiatives on new products.
The Board recommends a dividend at Rs. 3.50 on each fully paid equity share of face value Rs. 2/- amounting to Rs. 1,50,71,700/-.
---
Balance Sheet
of Pharmed Limited
---
Profit and Loss
of Pharmed Limited
---
---
Management
of Pharmed Limited
---
Ancillary
of Pharmed Limited
---
---
Annual Report
of Pharmed Limited
---
Company Information
of Pharmed Limited
---
Chennai Office

19/10, Guru Vappa Chetty Street, Chintadripet, Chennai - 600002
Dubai Office

2701, Executive Tower G, Business Bay, Dubai, UAE
Andhra Pradesh & Telangana Office
54-19-25/1, Flat no.101, Sai Residency, Nelson Mandela Park Road, LIC Colony, Vijayawada (Urban), Andhra Pradesh - 520008