Banks dominate the MFI space and are rapidly expanding.
Let us begin with some industry statistics: total AUM is 2.3 lakh crore, with 64K crore disbursed annually.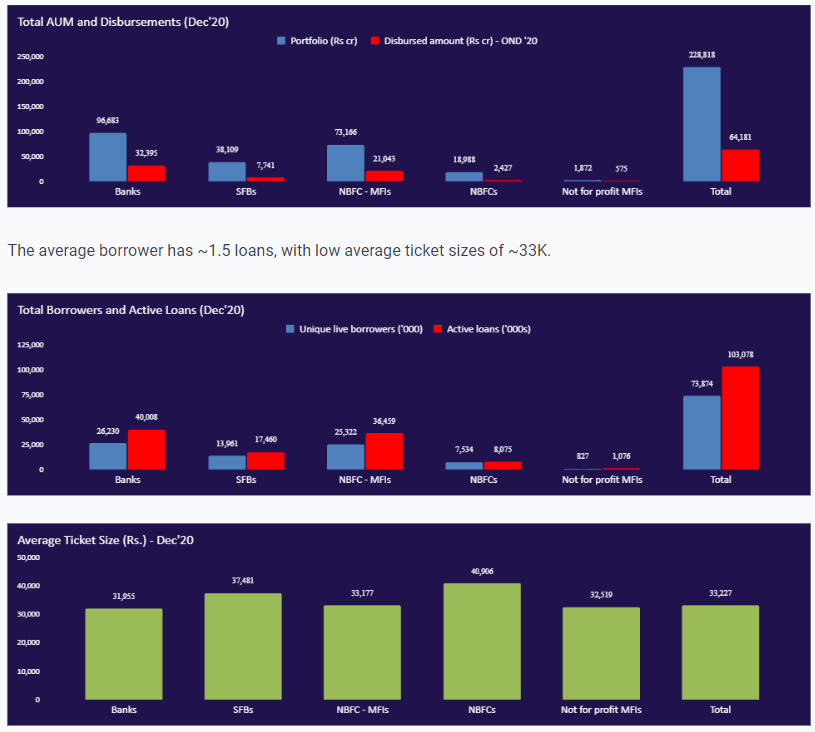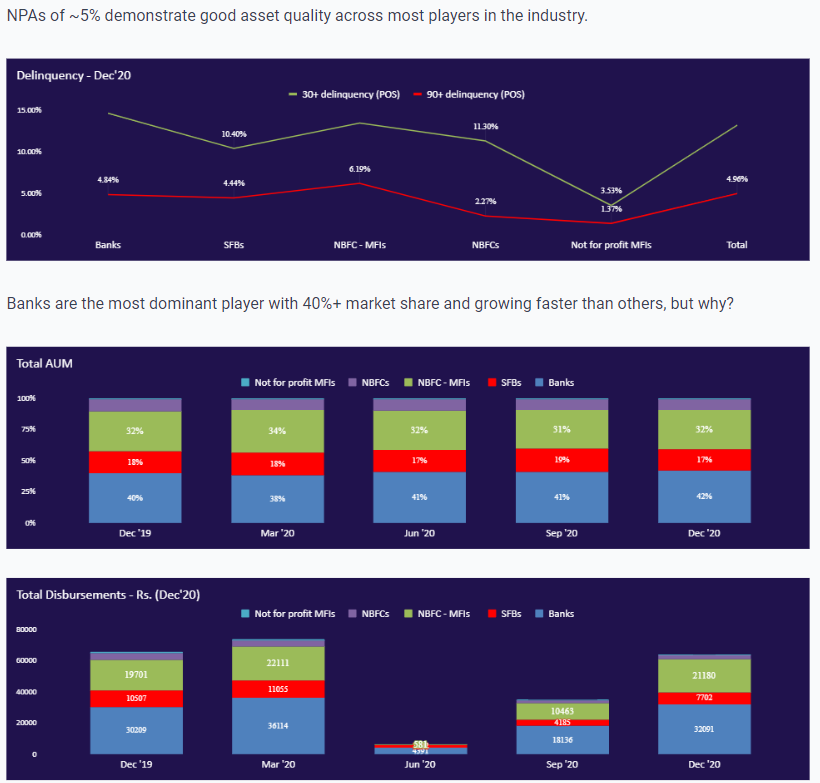 Are the economics of the business attractive?
To understand why banks are choosing to get in on the action, let's assess the economics of this segment. To do this, we looked at the financials of two of the largest NBFCs MFIs – Spandana Spoorthy and Credit Access Gramin. Despite being a highly regulated space, the MFI business appears to have very attractive economics. Per RBI regulations, Net Interest Margins are capped at 10% (12% for smaller size MFIs). However, this margin seems to be enough to absorb costs and losses and deliver strong ROEs.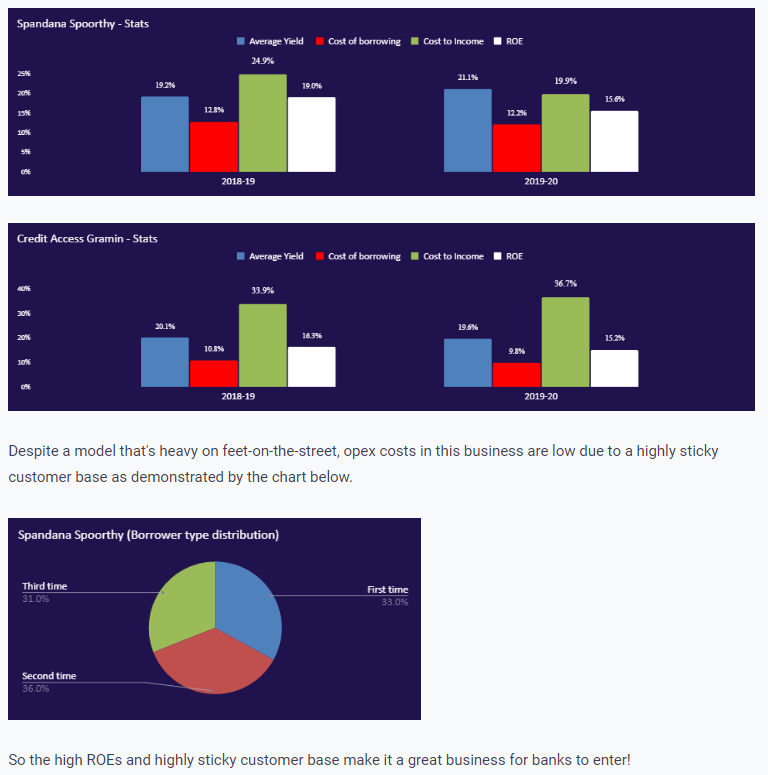 How are banks making inroads into the MFI segment?
Banks have largely taken an inorganic approach – with most banks entering this segment with large acquisitions. Listed below are the key bank acquisitions. In addition, both Federal and Axis have expressed interest in entering this space through acquisitions, with the latter reportedly in talks with large players like Arohan, Satin Creditcare and Spandana Spoorthy.
Banks have higher operational expenses than standalone MFIs because of the makeup of the bank branch in terms of size and employee costs. Banks, on the other hand, may be able to run their MFI verticals with lower allocated operating expenses.
One of the leading MFI in the eastern India is Arohan Financial Services:
Arohan Financial Services Limited (AFSL), as per its credit rating report, is a Kolkata-headquartered NBFC-MFI. The company is engaged in the business of microlending mainly to women borrowers and operates on a Joint Liability Group (JLG) model. It was set up through the acquisition of an existing NBFC, ANG Resources Ltd, with the support of Bellwether Microfinance Fund. The company is a part of the Aavishkar Group. It was catering to more than 22 lakh borrowers through a network of 711 branches spread across 229 districts and 14 states.
To Invest in Arohan Pre-IPO shares – Click Here