BoAt share price in the pre IPO space was hovering around 1200-1300/sh. The shares of BoAt first became available around Jan 2022
boAt Lifestyle was started with the sole aim of bringing affordable, durable, and more importantly, 'fashionable' audio products and accessories to millennials. 
boAt (as per ranked by IDC) is the leading brand in the earwear segment with a 27.3 percent market share. The overall 'earwear' market grew more than 4X during 2019. Making it one of the fastest-growing consumer electronics categories in the country as per IDC's Worldwide Quarterly Wearable Device Tracker 4Q19 release
About the company
BoAt is an Indian consumer electronics brand that sells earphones, headphones, portable chargers, and premium rugged cables. It was founded in 2015. Co-founders Sameer Ashok Mehta and Aman Gupta formed Imagine Marketing Services Private Limited, which does business as BoAt, in November 2013.
BoAt designs and markets a variety of audio-focused consumer electronics, including wireless earbuds, wired headphones, wireless speakers, home audio equipment, smartwatches, and an assortment of mobile phone accessories.
| Company Name | boAT |
| --- | --- |
| Headquarters | New Delhi, India |
| Sector | Electronics and Fashion |
| Founders | Sameer Mehta and Aman Gupta |
| Founded | 2016 |
| Funding | $116.3 mn (Total till April 2021) |
| Valuation | $299.59 mn (INR 2200 Crore) as of April 2021 |
| Revenue | $206.07 mn (INR 1531 crores in FY21) |
| Website | www.boat-lifestyle.com |
boAt has also emerged as the 5th largest wearable brand globally, according to IDC data.
Startup Story
The founders sought to build a lifestyle company that would provide millennials with attractive audio equipment and accessories. This concept inspired boAT. The company began as a cable maker and supplier and had swiftly expanded its categories to serve over 800,000 consumers by 2020. Boat began as a self-funded venture with an initial investment of roughly Rs 30 lacs from the founders.
Products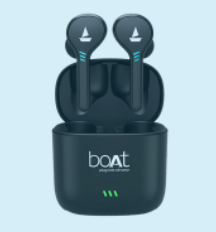 Wireless earbuds
Under the Airdopes brand, BoAt sells a line of wireless earphones. The manufacturers suggested retail price (MSRP) for BoAt's Airdopes series runs from ₹3,999 to ₹6,999 as of mid-2020.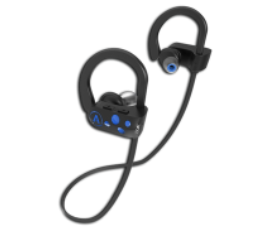 Tethered wireless earbuds
Under the Rockerz and BoAt brands, BoAt sells a line of tethered wireless earbuds. BoAt's tethered wireless earbud solutions have an MSRP ranging from ₹2,990 to ₹4,990 as of mid-2020.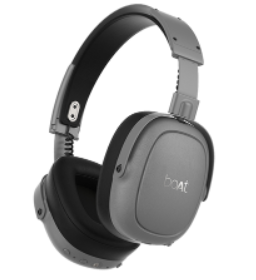 Wireless headphones
BoAt also sells wireless headphones that come for both on-ear and over-ear styles. Its headphones are sold under the BoAt, Rockerz, and Nirvana brands, with undiscounted costs ranging from ₹2,990 and ₹7,990, depending on the model and features.
Marketing
BoAt promotes its products through a combination of influencer marketing and brand tie-ins with sports teams and public events.
BoAt calls its brand influencers "BoAtheads." Its brand influencers include Indian singers like Neha Kakkar and rapper Naved Shaikh (also known as Naezy), as well as athletes like cricketers Hardik Pandya and Shreyas Iyer, among others.
The company has done brand tie-ins with sports franchises like cricket teams Chennai Super Kings and the Mumbai Indians. Additionally, BoAt has co-branded its audio devices with music events like Sunburn Festival and other large-scale events like the Lakmé Fashion Week.
Business Model
To build a strong consumer base, the company concentrated on three key market strategies:
Consumer's Needs
Customer's Desires
Consumer's Behaviour Pattern
The founders used their research to create products that were economical, long-lasting, and trendy. BoAt focuses on developing a customer-brand relationship in which customers are treated as members of the Boat family. They also put a lot of emphasis on the Boat brand, portraying it as an Indian one. Because cricket and Bollywood films are popular in India, boAt decided to use players and other celebrities as brand ambassadors. With clever pricing and attractive looks, all of these helped the company build a significant consumer base and become a billion-dollar corporation in India.
Other techniques that have helped boAt succeed in the audio area of the Indian market include:
Boat has opted to refer to its users as "boatheads," so making them a part of its clan rather than keeping them anonymous.
Boat is recognised for its innovations and improvisations, and it has a wide range of them. After noticing the repeated concerns about Apple charging cords, the company carved out an unbreakable cable for Apple mobile consumers. BoAt moved quickly to manufacture sports and fall-proof headphones after sensing the need for them. They are now available in a variety of colours.
The Company referred themselfs as a lifestyle brand rather than a consumer electronics company.
Boat items are always improving. BoAt is just offering new items powered by unique technologies and great designs, from cables to chargers to audio equipment.
The brand's target clients are the youth and millennials, and the corporation is doing everything it can to impress them. This is how the company is rapidly moving forward.
Funding
Boat has raised a total amount of $116.3 million in its 6 funding rounds
| Date | Transaction Name | Money Raised | Lead Investor |
| --- | --- | --- | --- |
| April 16, 2021 | Series B | $6.68 million | Qualcomm Ventures |
| January 5, 2021 | Series B | $100 million | Warburg Pincus |
| September 1, 2020 | Debt Financing | $3.34 million | InnoVen Capital |
| July 26, 2019 | Debt Financing | $2.13 million | InnoVen Capital |
| July 17, 2019 | Debt Financing | $2.67 million | Navi Technologies |
| May 3, 2018 | Venture Round | $802K | Fireside Ventures |
IPO
boAt plans to go public this year. The company is now looking to raise up to $500 million (Rs 3500 crores) at a valuation of $1.4 billion, with plans to list itself between March and June 2022. According to reports dated January 18, 2022, Boat is the first Indian D2C brand to file for a Rs 2,000 crore IPO, with intentions to file its DRHP with SEBI in the last week of January 2022. Boat is considering a fresh offering of shares and an offer for sale, both of which would be worth Rs 1,000 crore.
Is boat listed in stock market?
No, boAt is not listed in any of the stock exchanges in India, However it is planning to launch its IPO and for that, its DRHP has been approved by SEBI.
Should we Invest?
However boAt is a great company but at this valuation and price, we think it is very expensive! Lets break down the numbers :
Last valuation:
When it raised ₹50 Cr. at a valuation of ₹2,200 Cr from Qualcomm venture in April '21
boAt share price: ₹107.57
Expected Valuation as per IPO:
The company is now planning to raise up to $500 million (Rs 3500 crores) at a valuation of $1.5-2 billion (₹13,137 Cr)
Expected boAt share price: ₹642.39/share (BoAt IPO price ~ expected)
But the Current boAt share price in the Pre-IPO markets is ~₹1200/share (at a Market Cap of ₹24,543 Cr)
Thus the Current Share Price for BoAt is MORE THAN TWICE its IPO price. Such valuations will be very steep for an investor to enter, and thus it might to let the prices cool off before investing.
Future
The company believes that there is always a trend of buying earphones along with the new smartphones.
Boat believes that this concept will help them succeed. According to rumours, major phone manufacturers are working to establish new relationships with audio firms. Samsung, for example, has JBL and Harman, whereas Apple has Beats, and so on. These companies are luring customers in with great offers so that they don't have to buy earphones or headphones individually.
Boat's present goal is to produce more and more products to meet the growing demand for technology gadgets while also bringing them to its people at cheap prices and in style!
The brand aspires to enable Indians in obtaining all of the high-quality technology gadgets they want from the native brand Boat, rather than relying on other international companies.
Financials
The company has been profitable and has crossed the Rs 1,500 crore sales milestone in FY21. It is also preparing to launch its initial public offering at a valuation of over $1.4 billion.
Operating revenues for boAt increased by 2.2X from Rs 700.44 crore in FY20 to Rs 1,511.7 crore in FY21.
boAt sold earphones and headphones worth Rs 1,120 Cr in FY21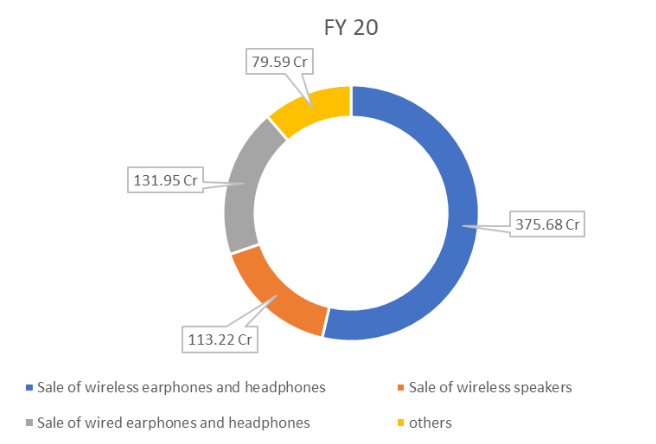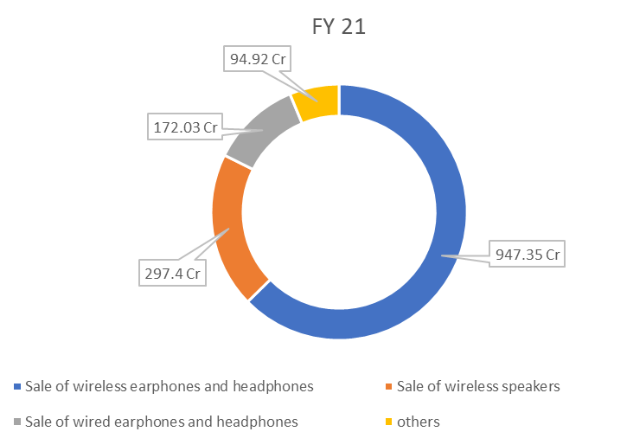 Wireless earphones and headphones were the most successful product line, accounting for 62.7 % of the company's operating revenue in FY21. From Rs 375.7 crore in FY20 to Rs 947.4 crore in FY21, revenues increased by 2.5 times.
The sale of boAt's wireless speakers increased the most from the previous fiscal year, rising 2.6 times from Rs 113.2 crore in FY20 to Rs 297.4 crore in FY21.
The wireless speaker product line was the second largest contributor to the company's sales in the previous fiscal year, accounting for approximately 20% of total revenue.
In comparison, year-over-year growth of wired earphones and other associated accessories (including cables and chargers) was relatively timid in FY21, gaining 30.4 percent and 19.3 percent, respectively.
| | FY21 | FY20 |
| --- | --- | --- |
| EBITDA Margin | 8.34 % | 10.71 % |
| Expenses of Op Revenue | Rs 0.94 | Rs 0.91 |
| ROCE | 27.16 % | 86.09 % |
| Inventory Turnover Ratio | 7.32 Times | 12.30 Times |
The wearable brand has been profitable since its beginning, and its annual profits increased by roughly 61 % to Rs 78.6 crore in FY21 from Rs 48.8 crore in FY20. However, its EBITDA margins fell by 237 basis points to 8.34 % in FY21, down from 10.71 % in FY20.
In FY21, boAt delivered a strong financial performance, becoming the first consumer electronic direct to consumer (D2C) startup to reach Rs 1,500 crore in revenue. Despite the pandemic, the company has been able to grow at a quick pace, with profits increasing by 61%.
What makes boAT special?
1. Consumer First Approach : 
Behind boAt's growth is a consumer-first approach, which has made the startup one of the most sought-after youth brands in India. Almost 80 percent of its sales coming from ecommerce channels such as Amazon and Flipkart.
By paying heed to millions of customers' reviews online, boAt was able to learn what other brands did not want to learn —that Indians loved a product that can be part of their lifestyle.
"Our hypothesis was to listen to the consumer and to address their needs. In the D2C world, the consumer's feedback is instant and that is what we listen to build our brand," Aman (founder boAt) tells YourStory.
The co-founder adds that the company stayed ahead in the race because of the constant feedback from the boAt community online.
boAt is a pun on the journey of an individual to a place where they feel at ease and forget all their troubles. The two founders started Imagine Marketing in 2014, the parent company of boAt, with Rs 30 lakh raised from family and friends, and designed the first product — boAt BassHeads225 — and launched it in 2016.
2. BoAt decided to go offline and online:
Along with an Online distribution, early on BoAt started building a offline network of distributors and retailers. BoAt founders began meeting distributors and training them in boAt's value system.
Aman Gupta was initially hesitant to go offline luckily, a distributor in Mumbai, observing the success of boAt, agreed to pay the entire amount to buy thousands of units from the company. Aman relented and the distributor became a brand loyalist, and still makes crores from boAt products.
3. Innovative Marketing Strategies : 
 boAt has several influencers, from cricketers like K L Rahul and Rishabh Pant, fashion icons, musicians, and actors. The company believes the lifestyle segment is only going to grow as young Indians are consuming a lot more.
They listen to their community and they identified that their fans like sports and films. Some of the campaigns they ran in the past were:
'Sound of the Champions' – brought in the cricketers
'Glamour of the Stars' – brought in Kartik Aryan and Kiara Advani
'Soul of the Musicians' -brought in Neha Kakkar, Diljit Dosanjh, and Naezy
Company designed their earpods by customising them with Hardik Pandya. The brand is about the future and the trendiness of the future stars.
What drives the future of boAt?
boAt considers the rising trend of audio sets bundled with smartphones could be its next channel of growth. It has come to notice that almost all the major phone makers have partnerships with audio companies. For instance, Apple has Beats, Samsung has Harman and JBL, Huawei has Sennheiser, and much more. Thus, the company expects to pull in more new customers with appealing bundled offers thereby sparing people from having to invest in headphones or earphones separately.
boAt has been talking to manufacturing partners in South East Asia to stop its dependence on Chinese manufacturing.
"COVID-19 taught us that we can be working closely with manufacturers in Vietnam, Malaysia, and Singapore, and reduce the dependence on China. Make in India is a long-term vision and it will happen. We will increase the Indian manufacturing bets in years to come. For now, the focus is to create an ecosystem, a community, and be a wearable and hearable company," says Aman.
In four years, the founders plan to triple boAt's revenue. The brand will continue to focus on its online business and also wants to perfect its customer service.
Also Read, How a leading IT company created a niche in AI, digitization and cloud transformation here : Why Invest in Hexaware Technologies?