About  
Serge Kampf established Capgemini in 1967 as an enterprise management and data processing firm. The company was founded as Sogeti. Sogeti bought Gemini Computers Systems, a New York-based corporation, in 1974. Sogeti rebranded itself CAP Gemini in 1975, following the acquisitions of CAP (Centre d'Analyse et de Programmation) and Gemini Computer Systems, and the conclusion of a dispute with the similarly called CAP UK over the international usage of the term CAP. Sogeti. The name was changed to Cap Gemini in 1996, along with a new group logo. All of Cap Gemini's operating companies were renamed Cap Gemini.
Cap Gemini purchased Ernst & Young Consulting in 2000. Cap Gemini Ernst & Young was formed by combining Gemini Consulting and Cap Gemini Ernst & Young.
Capgemini is a company that provides technology, professional, consulting and outsourcing services. It is a French multinational corporation headquartered in Paris. It has got more than 270,000 employees in over 50 countries of the world.
Services
Capgemini Invent
Capgemini Invent was launched in September 2018 as the design and consulting brand of the Capgemini Group. Located in more than 37 offices globally, Capgemini Invent includes more than 10,000 employees.
Sogeti
Sogeti is a wholly-owned subsidiary of Capgemini Group. It is an information technology consulting company specializing in technology and engineering professional services.
Capgemini Q-Lab
Capgemini Q-Lab is a quantum computing laboratory set up in 2022 in collaboration with IBM, and will be an authorized IBM Quantum Hub. The facility will be available in the UK, Portugal and India, and will work as research facilities to help build quantum applications. The lab will feature IBM's latest 127-qubit quantum processor, Eagle.
Capgemini India
About
Capgemini is the world's leading provider of consulting, digital transformation, technology, and engineering services. In the growing world of cloud, digital, and platforms, the Group is at the forefront of innovation to cover the complete range of clients' opportunities.
Capgemini India is a division of Capgemini which is a premier consulting, technology, and outsourcing company, headquartered in Paris, with an employee count of 75,000 and operations in more than 30 countries.
With its business consultancy division, Capgemini India provides clients with growth strategies that bring about improvement in company performance, revenues, and processes. Capgemini India also provides services pertaining to market research and analysis. Capgemini India technology services
Capgemini India is well known for conceptualizing and integrating technological solutions to cater to clients' needs for technological innovation in infrastructure and systems architecture. Towards this end, Capgemini has strategic partners such as Microsoft, Cisco, Dell, Oracle, HP, IBM, and SAP in order to deliver the best quality technological support to its clients.
Website: www.capgemini.com
Key People
Ashwin Yardi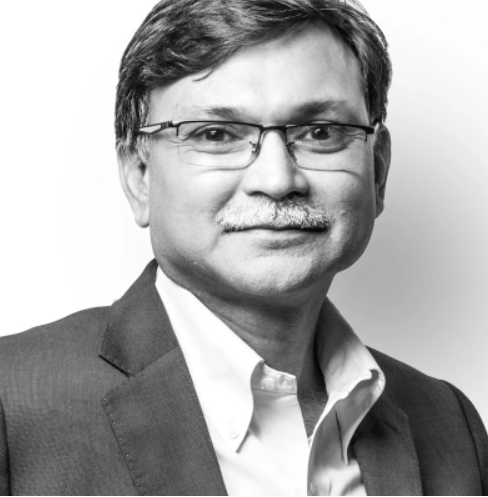 Ashwin was the COO of Capgemini in India from January 2016 until December 2018, overseeing operations, delivery, capability development, and innovation across India.
Ashwin has worked in consulting, technology, and big outsourcing services for over 25 years.  At Capgemini, he has performed various leadership positions responsible for the growth and profitability of various business units. He has worked closely with multiple Fortune 500 businesses to assist them to achieve their business transformation goals.  He's also deeply involved in the latest digital and big data platforms, as well as numerous automation technologies. Through the acquisition of Ernst & Young, Ashwin joined Capgemini in 2001. He has a Master's degree in Management Studies from Sydenham Institute of Management Studies and a Bachelor's degree in Engineering from Mumbai University.
Currently, Ashwin Yardi is the CEO of Capgemini in India and a member of Capgemini Group Executive Committee.
Ananth Chandramouli (Managing Director – India Business Unit)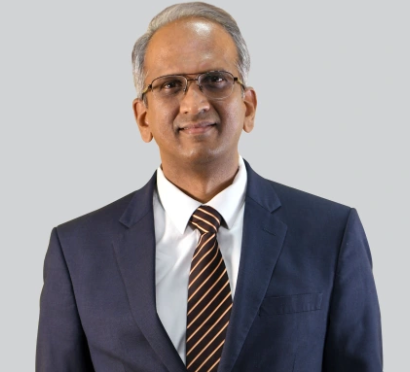 His major expertise as the Head of India Business Unit is in spotting industry trends and opportunities, as well as championing the evolution of appropriate solution offerings that are linked with market needs.
Assisting clients in transforming their businesses through appropriate technology selection and use.
Clients & Services provided
Service- Business Services
Transforming your business operations to deliver the Frictionless Enterprise
Client: Largest US-based, mutual reserve health insurance company
Region: North America
Capgemini worked with a healthcare organization to develop a well-defined, frictionless production process and introduce automated, macro-based solutions for updating the essential text of benefit booklets.
Client Challenge
The health insurance company wanted to accurately and efficiently produce benefit booklets that outline member insurance packages and meet the aspirational goal of sending them out in under 60 days.
Solution
Capgemini collaborated with the healthcare company to identify a new tool that led to a streamlined, frictionless production process and reduced errors.
Service- Cloud Services
Working collaboratively with each client to co-create a cloud strategy, capgemini can help their clients to integrate every element of their digital foundation—adding value with intelligent solutions using automation, analytics, AI, containers, and more.
Client: Telenor Connexion, Leading IoT Solutions Provider
Service Provided
Capgemini built the cloud-based Advanced Real-time troubleshooting ToolSet (ARTS), based on the AWS platform. The system provides unique, real-time insights into global mobile networks and all connected devices. ARTS empowers Telenor Connexion's customers to deliver a better end-user experience, improve their competitive position and increase revenue through its powerful analytics.
Service- Cybersecurity Services
Transforming the Client's cybersecurity, strengthening it and becoming proactive, effective and resilient.
Service- Technology Operations
Helping CIOs and IT leaders to reduce costs and support greater business agility by modernizing their IT infrastructure and applications. Capgemini technology services span automation, infrastructure, application development & maintenance, testing and end-user services.
Client: A global leader in aerospace manufacturing
Client Challenge: The company's innovation abilities and time to market were being hampered by multiple disparate, legacy PLM and engineering applications, which had limited analytical and cross-integration capabilities.
Solution: The Capgemini team helped the client develop a comprehensive program of PLM and engineering applications modernization and migration strategies.
5G Lab
Capgemini, an IT services company, has opened a 5G lab in Mumbai to speed up the deployment of 5G solutions among its customers. This is the company's third such lab in the world; the other two are in Paris and Portugal.
Capgemini and Ericsson have collaborated to open this lab in order to speed the deployment of 5G technologies.
In conformity with local rules, a facility that provides an agile and collaborative environment using network, cloud, edge computing, hardware, and software solutions.
Emerging technologies like quantum, 5G and metaverse are expected to be big growth drivers going forward, and Capgemini is setting up labs to build solutions around these technologies for global customers.
Capgemini will look at adding about 60,000 new employees in India
Collaboration with Airtel
Bharti Airtel and Capgemini will jointly launch 5G-based enterprise-grade solutions in India, which will help drive innovation, disrupt business paradigms, and accelerate digital transformation.
To co-innovate a range of India-focused use cases, Airtel and Capgemini will combine their knowledge in connectivity and 5G solutions, as well as their System Integration (SI) capabilities. The development hubs will include Capgemini's 5G Lab on its Mumbai campus and Airtel's 5G Lab in Manesar.
Two 5G use cases have already been deployed by Capgemini at Airtel's 5G Lab. These are focused on Smart Health and Immersive Remote Assistance for Field Operations and Maintenance.
Business Model
The company's multidimensional challenges include operating and designing models. Complex ecosystems are transformed into flexible organizations that can adjust quickly to changes and achieve strategic goals. The key strategy is to eliminate barriers for higher performance. There are five factors that work together in a digital setting to support the complete strategy for building a successful company. The components are:
People and culture
Governance and performance
Structure
IT Systems, and
Processes
The company includes various solutions –
Organization design and effectiveness
Route to Digitalization
Strategic operating model
Clients are charged fees for the services that the organization provides. Charges vary depending on the type of job and the client. The revenue structure is value-driven, with the goal of delivering a premium offering through crucial personal service. The most significant cost driver is the high cost of its services. It is one of the largest consulting organizations in the world.
Growth
According to recent sources, the corporation planned to increase sales by 12.5 percent to 14.0 percent in 2020.
The geographic variety of the client base has grown significantly in recent years, strengthening the business's stability.
Financial Performance of Capgemini in FY20-21
In FY20-21, Capgemini has shown a growth of 15% in revenue as compared to last year.
EBITDA stands at 3543 Crores in FY20-21 up from 3184 Crores last year.
PAT is almost flat at 1690 Crores in FY20-21. The reason being the increase of employee benefit expense from -10000 Crores to ~12500 Crores. This is a massive jump of 25% in employee benefit expenses. This shows company is readying itself for a massive growth opportunity in next 5 years.
Acquisition of Companies In FY20-21, Capgemini has purchased 100% stake in Solcen Technologies Private Limited and 98.25% stake in Aricent Technologies (Holdings) Limited.
Capgemini has acquired 42 organizations. Let's look at some acquisitions below –
| Date | Acquiree Name | Price |
| --- | --- | --- |
| November 10, 2020 | RXP Services | $95.5 million |
| March 26, 2020 | WhiteSky Labs | |
| June 24, 2019 | Altran | $5.68 billion |
| October 9, 2018 | DOING | |
| June 7, 2018 | Leidos Cyber | |
| February 5, 2018 | LiquidHub | |
| September 20, 2017 | Lynos Consulting Group | |
| March 23, 2017 | ITELIOS SAS | |
| February 16, 2017 | Idean | |
| February 16, 2017 | TCube Solutions | |
Performance

 in Unlisted Space
Capgemini Technology Services India Limited [CTSIL/Company] is a public limited Company incorporated under the Indian Companies Act, 1956 having its registered office at No. 14, Rajiv Gandhi Infotech Park, Hinjawadi Phase-Ill, MIDC-SEZ, Village Man, Taluka Mulshi, PUNE-411 057, INDIA.
CTSIL delisted itself from the Indian Stock Exchanges in 2008. The Company has more than 13,000 shareholders with revenues of over IN 110,406 million (Standalone).
Key Business Highlights
Investment opportunity with significant growth potential that is undervalued. With a CAGR of roughly 9.5 % over the last four years, the company has achieved sustained revenue growth.
Customers are scattered across Europe (42 %), America (39 %), and Asia (11 %) (14 %).
With a debt-to-equity ratio of 0.1, the company is almost debt-free.
Valuation of Capgemini Unlisted Shares: When we first invested in the company, Capgemini share price was approximately Rs.2200/share (October 2019) Currently, the Capgemini Shares price is trading at Rs.12000 per share (27.04.2022) that translates to a CAGR of 110% and EPS of FY20-21 stands at 285. So, P/E is 42x. Listed players like Infosys, Wipro and TCS are trading at 35x, 27x and 40x P/E. Here, price of peers are taken as on 27.04.2022 and EPS of FY21 is taken for calculation.
Future Plans
It's most recent ambition is to open two labs, one in Paris and the other in Mumbai, to research 5G technologies. The major purpose is to seize emerging telecom opportunities. Monica Gupta, a Vice President of Airtel, has been hired to lead the company's communication technologies and 5G operations in India.
Capgemini vs Competitors
Capgemini is most highly rated for Work/life balance and Infosys is most highly rated for Job security and advancement.
| | Capgemini | Infosys |
| --- | --- | --- |
| Industry | Information Technology | Information Technology |
| Revenue | 1,816 crores EUR | 1 lakh crore INR |
Also Read: