We had First invested on Reliance Retail in March 2018, at that time Reliance Retail share price was around Rs.600. Since then the share price has gone up to 3000/sh a gain of more than 500%. Reliance retail has attracted investments from some of the top investors across the globe, and has been very active on the acquisition front. We summary the largest acquisitions by Reliance Retail here: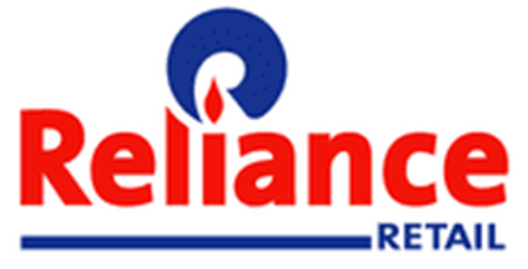 | | |
| --- | --- |
| Headquarters | Mumbai |
| Origin Country | India |
| Founders | Mukesh Ambani |
| Founded | 2006 |
| Revenue | ₹162,936 crore (US$21 billion) |
| Valuation | ₹8 lakh crore |
| Total Funding | $ 6.4 B |
| Parent Organization | Reliance Industries Limited |
| Website | https://www.relianceretail.com/ |
It offers online shopping and a chain of neighbourhood stores, supermarkets, and wholesale/specialty stores. Reliance has become India's largest retail business over the past ten years and spans multiple industries including fashion.
Revenue
Reliance Retail, saw its net profit jump by 23.4 % year-on-year to Rs 2,259 crore in the December quarter of financial year 2021-22 (Q3FY22) with cash profit higher by 32 % at Rs 3,277 crore.
The company's revenues increased 53.4 % YoY to Rs 50,654 crore in Q3 as gross revenue from all the consumption baskets, excluding petroleum and connectivity, grew by a whopping 90 % over the previous year.
EBITDA (earnings before interest, taxes, depreciation, and amortisation) grew by 52.3 % YoY to Rs 3,522 crore. Led by strong revenue recovery, operating leverage, and favourable revenue mix contributed by growth in the fashion and lifestyle, consumer electronics and grocery segments.
Acquisitions:
| | | |
| --- | --- | --- |
| Date | Company | Amount |
| 21 March 2022 | Clovia | Rs.950 Cr. |
| 1 March 2022 | Abraham & Thakore | Undisclosed |
| 18 Jan 2022 | Addverb | $132 Million |
| 9 Jan 2022 | Dunzo | $240 Million |
| 12 Nov 2021 | Amante | Undisclosed |
| 19 Oct 2021 | Ritu Kumar | Undisclosed |
| 16 July 2021 | Just Dial | Rs.5700 Cr. |
| 19 July 2021 | Milk Basket | $40 Million |
| 15 Nov 2020 | Urban ladder | $24 Million |
| 29 Aug 2020 | Future Retail | $3.4 Billion |
| 18 Aug 2020 | Netmeds | Rs.620 Cr. |
| 5 March 2020 | Shri Kannan Departmental Store | Rs.152.2 Cr. |
Reliance Retail has made 12 acquisitions and 8 investments. The company has spent over $ 1.05B for the acquisitions. Reliance Retail has invested in multiple sectors such as Local Services, Professional Service Robots, Logistics Tech and more
Reliance group intends to build Reliance Retail Ventures Ltd, the holding company of retail businesses under Reliance Industries (RIL), as a 'Walmart plus Amazon' company in India. In the last annual general meeting (AGM), Ambani said that the retailer would continue acquiring businesses to expand offerings and experience to customers, sharpen omni-channel capabilities and drive operating efficiencies.
Ambani wants to grow Reliance Retail, which is one of the fastest growing retailers in the world, as one of the top 10 retailers globally. The company is on a hyper growth trajectory to grow at least three times in the next 3-5 years. Reliance Retail will focus on expanding their store footprint multi-fold this year with co-located delivery hubs over the next few years. They will provide a strong network to reach and serve millions of merchants and customers.
The company targets to beef up the sourcing ecosystem by adding more producers, MSMEs, service providers, local and international brand companies. It is also investing in building supply chain infrastructure across the country by linking all major sourcing and consumption locations. The focus is to maximize efficiencies and minimize losses in the supply chain, which includes an automated, modular and scalable warehousing and logistics ecosystem.
Reliance Retail share price has been on tear for the last two years. They will further invest in their research, design and product development capabilities. The company is setting up design, research, technology and innovation centers in key areas globally to develop differentiated offerings for its diverse customer groups.
Clovia: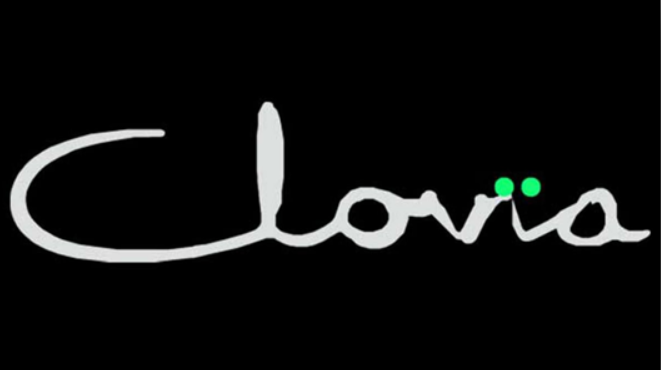 Parent company- Purple Panda Fashions Pvt Ltd
Announced date- March 20, 2022
Amount- Rs 950 crore
| | |
| --- | --- |
| INDUSTRY | Apparel |
| FOUNDED | February 1, 2013 ; 3 years ago Noida, Uttar Pradesh, India |
| FOUNDER | Neha Kant & Pankaj Vermani Co-Founders: Suman Chowdhury & Aditya Chaturvedi |
| HEADQUARTERS | Sector 6, Noida Uttar Pradesh , India |
| AREA SERVED | India |
| KEY PEOPLE | Neha Kant, Pankaj Vermani (CEO of Clovia.com) Suman Chowdhury, Aditya Chaturvedi (CTO of Clovia) |
| PRODUCTS | Women underwear (innerwear), lingerie, shapewear, sleepwear, loungewear, swimwear, beachwear, gift sets. |
| PARENT | Purple Panda Fashions Pvt. Ltd. |
| WEBSITE | Clovia.com |
About the company-
Clovia is a lingerie brand that manufactures and sells fashion lingerie, innerwear, nightwear, and shapewear.
Purple Panda Fashions was started in 2013 by entrepreneurs Neha Kant, Pankaj Vermani and Suman Chowdhury. The company had raised $4 million in its pre-Series C round of funding, led by SheCapital Venture Fund and Golden Birch Investments in 2020.
Acquired 89% stake in Purple Panda Fashions Pvt Ltd for Rs 950 crore
The acquisition was through a combination of secondary stake purchase and primary investment.
The acquisition will help RRVL further strengthen its portfolio in the innerwear segment. Reliance Retail had acquired a minority stake in Actoserba Active Wholesale, which owns and operates online lingerie store Zivame. In 2021, the group had also acquired retail lingerie businesses under the 'amante' brand from MAS Brands, a wholly-owned subsidiary of Sri Lanka-based MAS Holdings
Abraham & Thakore: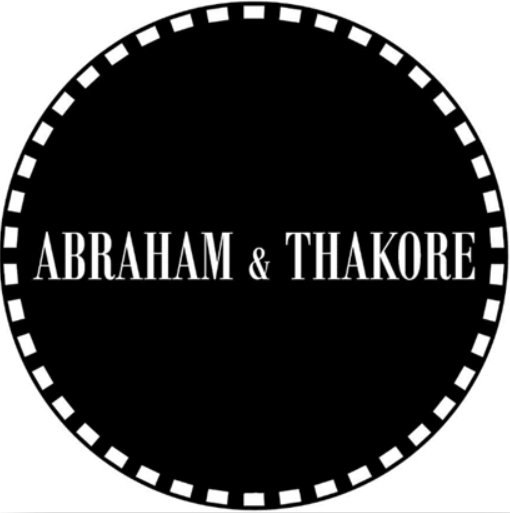 Acquired on – March 1st, 2022
Amount- undisclosed
| | |
| --- | --- |
| INDUSTRY | Fashion |
| FOUNDED | 1992 |
| FOUNDER | David Abraham and Rakesh Thakore |
| HEADQUARTERS | Delhi |
| AREA SERVED | India |
| KEY PEOPLE | David Abraham and Rakesh Thakore |
| PRODUCTS | Dresses, Shirts, Designer Saree, Pants, Waistcoats, Trousers, Jackets, Kurtas |
| WEBSITE             | http://https//www.abrahamandthakore.com/aboutus.php |
Reliance Retail on 1st march, 2022 picked up majority stake in homegrown designer brand Abraham & Thakore Exports Pvt Ltd., for an undisclosed amount.
About –
Launched in 1992 by David Abraham and Rakesh Thakore, Kevin Nigli. The design trio, David Abraham, Rakesh Thakore and Kevin Nigli will continue to lead the creative direction of the brand.
A&Ts began with loungewear and home collections that were first sold at The Conran Shop in London and later in global stores such as Liberty, Browns, Harrods, and Selfridges. For about 15 years the brand mostly retailed predominantly in international stores before coming to India with their first fashion show presentation.
Abraham & Thakore's interesting use of material and fresh take on traditional textile techniques has crafted a highly distinctive design signature for the brand. With Indian luxury customers undergoing a generational consumption shift, there is heightened appreciation of Abraham & Thakore's timeless design. Reliance are excited to partner with the brand to bring its unique expression of Indian craftsmanship to consumers globally
RRVL seeks to leverage its subsidiary Reliance Brands' (RBL's) deep understanding of the affluent Indian customer and their heft across digital, retail operations, marketing, and supply chain platforms, to build Abraham & Thakore's global appeal in the fashion and lifestyle category
RRVL is expanding its presence in the luxury and retail landscape. Last year, it entered strategic partnerships with investments in Manish Malhotra's brand and also has an equity investment in fashion designer Raghavendra Rathore's company. It also recently entered a joint venture with fashion designers Rahul Mishra and Anamika Khanna.
Addverb:
Acquired on- Jan 18, 2022
Amount- $132 Mn
54% stake in Indian robotics start-up Addverb Technologies
| | |
| --- | --- |
| INDUSTRY | Robotics |
| FOUNDED | 2016 |
| FOUNDER | Amit kumar, Bir singh, Neeraj sharma |
| HEADQUARTERS | Noida Uttar Pradesh , India |
| AREA SERVED | India |
| KEY PEOPLE | Amit kumar, Bir singh, Neeraj sharma |
| PRODUCTS | Machine learning, IoT, and Artificial Intelligence |
| WEBSITE | addverb.com |
About-
Addverb is a robotics company that delivers automation solutions to improve intralogistics operations.
It was founded in 2016 by Amit Kumar, Ashu Kansal, Bir Singh, Neeraj Sharma, Prateek Jain and Sangeet Kumar.
Addverb will work independently post the acquisition. It plans to utilize the raised funds in overseas business expansion and further plans to set up robotic manufacturing facilities in Noida, Uttar Pradesh.
This association will help Addverb leverage 5G, battery technology through new energy initiatives, advances in material sciences (carbon fibre) to deliver more advanced and affordable robots.
Addverb plans to expand its robot manufacturing unit in India to boost its output by around 10 times in the next financial year. It also talked about starting international operations in Singapore, Australia, Europe and the US by the end of 2021.
According to the startup's website, it caters to its clientele in over five countries. Its patrons include Amazon, Flipkart, ITC and Coca-Cola among others.
Dunzo: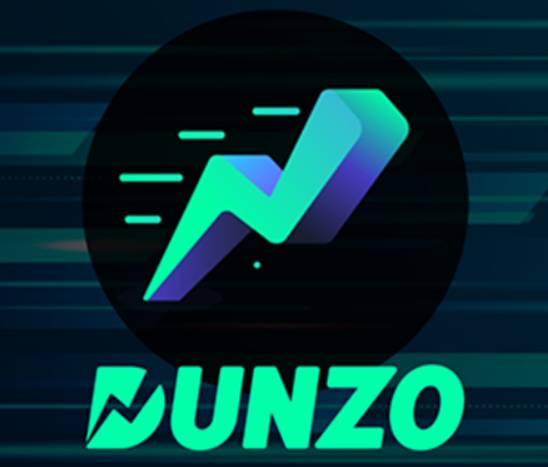 Date- 9th Jan, 2022
Amount- $240 Mn
| | |
| --- | --- |
| INDUSTRY | Delivery |
| FOUNDED | July 2014 |
| FOUNDER | Kabeer Biswas, Ankur Agarwal, Dalvir Suri, Mukund Jha |
| HEADQUARTERS | Indiranagar |
| AREA SERVED | India |
| KEY PEOPLE | Kabeer Biswas, Ankur Agarwal, Dalvir Suri, Mukund Jha |
| PRODUCTS | Package pickup and drop, online restaurant discovery, grocery delivery, bike taxi, laundry delivery, medicine delivery, local couriers |
| WEBSITE | dunzo.com |
25.8% stake on a fully diluted basis in Dunzo
Dunzo intends to utilize the fresh capital to strengthen its position on the growing quick commerce market segment. Dunzo will also expand its B2B business vertical to enable logistics for local merchants in Indian cities.
As part of the deal, Dunzo and Reliance will enter into certain business partnerships. Dunzo will enable hyperlocal logistics for the retail stores operated by Reliance Retail. It will also facilitate last mile deliveries for JioMart's merchant network.
As there is a shift in consumption patterns to online and reliance was highly impressed with how Dunzo has disrupted the space. Dunzo is the pioneer of quick commerce in India and reliance want to support them in furthering their ambitions of becoming a prominent local commerce enabler in the country. Through their partnership with Dunzo, they will be able to provide increased convenience to Reliance Retail's consumers and differentiated customer experience through the rapid delivery of products from Reliance Retail stores. Reliance merchants will get access to the hyperlocal delivery network of Dunzo to support their growth as they move their business online through JioMart.
Amante:

Acquired on- 12th Nov, 2021
Amount- Undisclosed
| | |
| --- | --- |
| INDUSTRY | Apparel |
| FOUNDED | 2017 |
| FOUNDER | Deepak Kumar Jain |
| HEADQUARTERS | Bangalore, Karnataka, India |
| AREA SERVED | India |
| KEY PEOPLE | Deepak Kumar Jain |
| PRODUCTS | Women underwear (innerwear), lingerie, shapewear, sleepwear, loungewear, swimwear, beachwear, gift sets. |
| WEBSITE | www.amantelingerie.in |
Acquired 100 per cent stake of 'amante' brand from MAS
'Amante' umbrella brand from MAS Brands, a wholly-owned subsidiary of Sri Lanka-based MAS Holdings
The 'amante business', which was established by MAS in 2007, is engaged in retail and wholesale distribution of premium lingerie under brands 'amante', 'Ultimo' and 'every de by amante'.
The products are sold through company-owned stores and multi-brand outlets, as well as through its e-commerce channels across India and Sri Lanka.
Ritu kumar: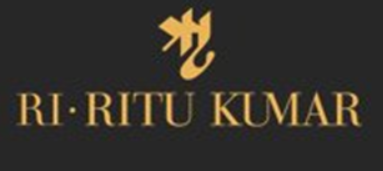 Acquired on- 19th Oct, 2021
Amount- undisclosed
| | |
| --- | --- |
| INDUSTRY | Apparel |
| FOUNDED | 1969 |
| FOUNDER | Ritu kumar |
| HEADQUARTERS | Delhi |
| AREA SERVED | India |
| KEY PEOPLE | Ritu Kumar |
| PRODUCTS | Designer women clothing |
|   | |
| WEBSITE | https://www.ritukumar.com/ |
Acquired 52% stake in Ritika Pvt Ltd that owns- Ritu Kumar, Label Ritu Kumar, RI Ritu Kumar, aarké, and Ritu Kumar Home and Living, which is India's oldest fashion house.
The classical 'Ritu Kumar' brand is rooted in India's rich legacy of textile aesthetics. Since 1970's it has been symbolic of how the contemporary Indian woman dresses. It is the legacy brand in India's fashion story.
RRVL's refocused attention towards value creation through developing and supporting home-grown talent rooted in Indian design sensibilities, this partnership with the matriarch of Indian fashion Ritu Kumar will set a benchmark in this journey. The learnings from large retail network across RRVL's subsidiaries, experience of building and nurturing global luxury to premium brands in the country, and deep commitment to Indian craftsmanship will be a strong platform to build brand Ritu Kumar going ahead.
Together, they want to build a robust platform and customer ecosystem for their native textiles and crafts – both in India and across the world – so that their crafts receive the honor and recognition they deserve in international couture.
The partnership aims to highlight India's re-emerging role in the international couture industry, through parallel tracks of sustenance and innovation. The goal is to reinterpret age-old designs, motifs and patterns that nest under the vast repository of crafts for modern accessories, stylish, textile-rich clothes and distinct couture from India.
Just dial: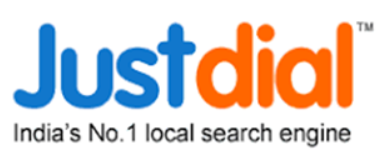 Acquired on- 16th July, 2021
Amount- ₹57.1B
Acquired 40.98% stake in the company.
RRVL on July 20, acquired 1.31 crore equity shares of ₹10 each of Just Dial at a price of ₹1,020/- per equity share from VSS Mani on the floor of the stock exchange through the block window facility.
The transaction will help RRVL leverage Just Dial's existing database of 30.4 million listings and its existing consumer traffic of 129.1 million quarterly unique users.
Just Dial's search engine platform provides search-related services to users across India through multiple platforms such as websites, apps, over the telephone, and text messages.
Just dial recently launched its B2B marketplace platform JD Mart, which is aimed at enabling millions of manufacturers, distributors, wholesalers and retailers to become internet-ready in the post-covid era, get new customers and sell their products online.
Aaidea Solutions Private Limited (Milkbasket):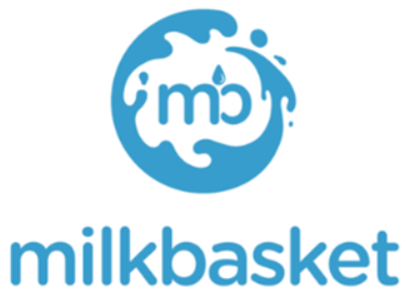 Acquired on- 19th July, 2021
Amount- The deal is pegged at around $40 Mn
RRVL acquired 96.49% stake in Aaidea Solutions Private Limited (Milkbasket)
Reliance Industries' subsidiary Reliance Retail Ventures Ltd acquired Milkbasket. Milkbasket is a subscription-based daily micro-delivery service, supplying fresh foods and daily needs to consumers. Milkbasket was just another startup in Mukesh Ambani-led RIL's shopping cart aimed at building its ecommerce empire**.**
Founded in 2015 by Anant Goel, Ashish Goel, Anurag Jain and Yatish Talvadia, Milkbasket caters to household grocery needs in fruits & vegetables, dairy, bakery and more. Prior to the acquisition, the startup had raised $38.5 Mn across 11 funding rounds.
Through the acquisitions and its ambitious JioMart plans, Reliance aims to take on ecommerce giants Amazon, Flipkart and the much talked about Tata's upcoming super app TataNeu.
Urban Ladder: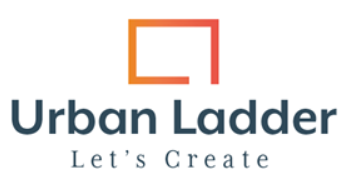 Acquired on- Nov 15, 2020
Amount- $24.4M
Urban Ladder, co-founded in 2012 by IITians Ashish Goel and Rajiv Srivatsa
Acquired 96 % stake in Bengaluru-based online furniture retailer Urban Ladder for over Rs 182 crore.
The deal is expected to help Mukesh Ambani-headed RIL take on players such as Jeff Bezos-led Amazon, Walmart-owned Flipkart, Swedish home furnishing major Ikea, and smaller rival Pepperfry in the battle for India's $32 billion worth furniture market.
India's furniture industry is projected to double to over $61 billion by 2023, according to industry sources.
The deal indicates that Reliance is making a broader push into e-commerce as it prepares to take on giants like Amazon and Flipkart
Future Retail:

Acquired on- Aug 29, 2020
Amount- $3.4B
After facing acute cash crunch post-Covid last year, the Kishore Biyani-owned Future Retail decided to sell its assets to Reliance Retail. The sale included the acquisition of the retail, wholesale, and logistics and warehousing business of Future Group for ₹24,713 crore.
This deal was contested by Amazon, which invested ₹1,400 crore in Future Retail's sister concern Future Coupons Private Limited.
This essentially barred Future Retail from taking any step to dispose off or encumber its assets or issuing any securities to secure any funding from a restricted party.
Amazon later moved the Indian courts to seek an enforcement order and cease Biyani's assets as a penalty. The matter is now in the Supreme Court, putting a halt to all further proceedings
Reliance Retail has extended the time period to conclude the deal to acquire Future Retail by another six months as it fights a lengthy legal battle with Amazon.
Netmeds: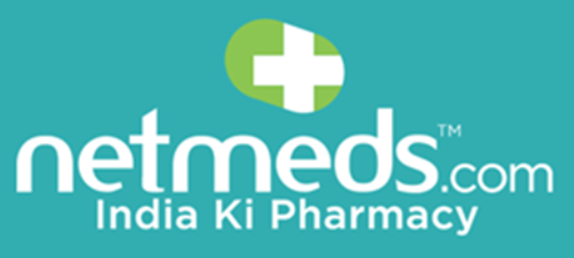 Acquired on- Aug 18th,2020
Amount- ₹6.2B
This investment represents 60 % holding in the equity share capital of Vitalic and 100 % direct equity ownership of its subsidiaries – Tresara Health Private Limited, Netmeds Market Place Limited and Dadha Pharma Distribution Pvt. Limited
The company connects customers to pharmacists and enable door step delivery of medicines, nutritional health and wellness products, it has raised close to $100 million funding so far from investors such as Tanncam, Sistema and Daun Penh. Till date, the company has served close to 4 million customers across over 610 cities and towns.
The addition of Netmeds enhances Reliance Retail's ability to provide good quality and affordable health care products and services, and also broadens its digital commerce proposition to include most daily essential needs of consumers.
E-pharmacies market in India is expected to reach $3.6 billion (Rs 25,000 crore) by 2022, growing at a compounded annual growth rate (CAGR) of 63 per cent from 2018.
Shri Kannan Departmental Store: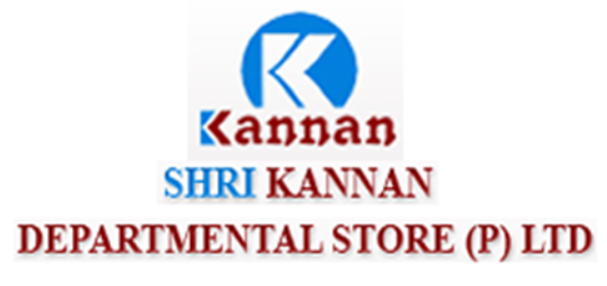 Acquired on- 5th Mar, 2020
Amount- ₹152.5 crore
Acquired a 100 per cent stake in Shri Kannan Departmental Store Private Ltd (SKDS) for ₹152.5 crore.
SKDS, is a 20-year-old company and is engaged in the business of retailing fruits & vegetables, dairy, staples, home & personal care and general merchandise to consumers. SKDS currently operates 29 stores across Coimbatore and nearby areas with a retail area of over 6 lakh sq. ft.
The investment will further strengthen the group's retail operations and presence in the state of Tamil Nadu. Thus enabling retail and new commerce initiatives.
SKDS reported revenue from operations of ₹415 crore, ₹450 crore and ₹481 crore and net profit of ₹2 crore, ₹3 crore and ₹4 crore in FY2018-19, FY2017-18 and FY2016-17 respectively.
---
Also Read: