We had first invested in Sterlite Power Pre-IPO shares at around Rs. 100/share on May'2018 and since then here is how the price graph has moved:
December 2020 – Rs. 200/share
July 2021 – Rs. 335/share
November 2021 – Rs. 1640/share
March 2022 – Rs. 950/share
Now let's have a look at company's business model, Financials, IPO Update and FAQs.
Sterlite Power runs a diversified & integrated Business Model- Sterlite Power's business presence across India and Brazil is a hedge against any cyclicality in the release of new tenders. Through Solutions and convergence business divisions, Sterlite Power provides bespoke, technology led solutions to brownfield transmission infrastructure projects.
Experienced player with track record of timely completion of 10 complex and challenging, high IRR projects in India and one in Brazil; Largest private player in Indian inter-state TBCB route market, with a market share of 26%.
Sterlite Power is to benefit most from India's shift to renewable energy and consequent demand for a robust transmission grid to connect the renewable energy generation centres, located in West and South India. The estimated investment in the power transmission sector is expected to be ₹3.5-4 trillion over the next five years.
Brazil's total electricity capacity is projected to increase from 181 GW (2020) to 239 GW (2030). Sterlite Power with a market share of 13% in Brazil power transmission industry is well placed to benefit from this capacity expansion.
Sterlite Power maintains an efficient capital structure by securing long-term and stable project financing from accredited investors. During the last 3 years, Sterlite Power has profitably sold stakes in its 14 projects to IndiGrid and other investors as part of its asset-monetisation approach. The company generated an average ROCE of 26% for its investors during the last 3 years.
Company Insights
The company's overall revenue decreased by 26% in FY21 over FY20, mostly as a result of a fall in operating revenue.
Since the past two fiscal years, FY'20 and FY'21, the company has derived the majority of its overall revenue from the sale of its power transmission assets. This could be a very damaging position for the company and could impede its long-term growth.
Despite selling off its assets in FY21, the company's revenue fell by 7.73% over FY20, and its net profit fell from INR 942 Cr in 2020 to INR 870 Cr in 2021.
Additionally, due to a fall in revenue from engineering, procurement, and construction (EPC) contracts, revenue from the building of concession assets, and revenue from power transmission services, the company's revenue in FY'21 decreased by almost INR 1340 Cr.
The company's total assets have decreased by 26% in FY'21 over FY'20. This is mainly attributable to the company selling off its transmission line assets worth INR 400 Cr in FY'21.
Financial Performance
| | | |
| --- | --- | --- |
| Particulars | On 31 March, 21 (Amount in INR Cr.) | On 31 March, 20 (Amount in INR Cr.) |
| Total Income | 2,092.39 | 3,004.32 |
| Total Expenses | 2,119.24 | 2,752.69 |
| Profit Before Tax | 1,159.31 | 1,336.95 |
| Profit After Tax | 869.77 | 941.66 |
| Face Value | 2 | 2 |
| Earnings/Share | 142.22 | 154.13 |
Peer Comparison
Power transmission business (granted through TBCB mode), power transmission and distribution (EPC), and the production of power transmission equipment like power conductors and cables all fall under the purview of Sterlite Power Transmission, an integrated participant in the sector. As a result, it continues to compete with several other companies in various categories.
1.
The Power Transmission Business (TBCB mode)
Sterlite Power (26%) competes with Power Grid Corporation of India Ltd. (33%), Adani Transmission Ltd. (19%), KEC International, and Techno Electric for TBCB-awarded power transmission business projects.
Apar Industries and KEI are two rivals for its solutions (Products) business segment.
Competitors of Sterlite Power in Brazil include Taesa S.A. and Companhia de Transmisso de Energia Elétrica Paulista.
2.
Power Transmission Business (EPC)
Sterlite Electricity competes with KEI industries, Kalpataru Power Transmission Ltd, and KEC Cables in the EPC segment of power transmission and distribution (T&D) projects.
3.
Indian Power Cable Segment
Due to the presence of several unorganised operators, the power cable market is becoming more fragmented and commoditized, particularly in the low and medium voltage segments. Despite fierce industry competition, there are very few competitors in the extra high voltage (EHV) category since it requires more technological innovation than the low and medium voltage sectors. EHV cables up to 400 KV are offered by companies like KEI Industries Ltd. and Sterlite Power Transmission Ltd., while EHV cables up to 220 KV are offered by KEC International Ltd. and Universal Cables Ltd.
4.
Indian Power Conductor Segment
With only 3 competitors, Apar Industries Ltd (57%), Sterlite Power Transmission Ltd (21%) and Hindustan Urban Infrastructure Ltd (5%), the domestic market for power conductors is relatively less competitive and is expected to account for 80% of the market in fiscal 2020.
While Sterlite Power Transmission Limited is the only conductor producer among these three significant firms to own and manage a transmission network in India, Apar Industries is the market leader with the most varied array of conductors for various uses.
Pros & Cons of investing in Sterlite Power Pre-IPO Shares
| Pros | Cons |
| --- | --- |
| Position of leadership in India's power transmission business, attained by well-established procedures and technology for identifying and executing high-margin projects. | 11 Currently Active Projects throughout the planning, engineering, and construction stages can be fraught with dangers. |
| With the use of technology and new ideas, They have a track record of effectively completing complicated tasks. | Inability to recognize and correct defects or irregularities in the title of the property it holds or plans to purchase for its purposes. |
| An integrated player with tremendous development potential for its Solutions and Convergence business segments, delivering solutions throughout the full transmission infrastructure value chain. | Third-party contractors pose a performance risk, as well as operational risks linked with the involvement of third-party contractors and their personnel. |
| A high return on investment (ROI) and a lean capital structure with many funding options. | Operates in a highly competitive market, and greater competition might hurt its ability to win projects and execute its growth strategy. |
| The organization have a significant focus on environmental, social, and governance (ESG). | Possible delays in obtaining, or failure to maintain, governmental permissions and permits needed to build and run its projects. |
| Board, management, and technical staff all have extensive expertise. | Changes in technology may render its current technologies obsolete or require substantial capital investments. |
IPO Update
Sterlite Power Transmission Ltd is waiting for market conditions to turn favourable before it launches a planned initial public offering (IPO) worth ₹1,250 crore.
Pratik Agarwal, managing director, said the timing of the share sale would depend upon market demand and valuation along with other fundraising options available to the company at the time.
"It purely depends on the market; it's not for us to decide on our own. This is business that needs capital, so whatever is the best solution on the table, we will take that," Agarwal said in an interview.
Sterlite Power had applied for the IPO in August last year (2021) and received market regulator SEBI's approval in December (2021). However, it has yet to launch the share sale, given the weak market conditions caused by geopolitical tensions and slowdown concerns. The SEBI approval will be valid for 12 months.
Latest News on Sterlite Power Pre-IPO Shares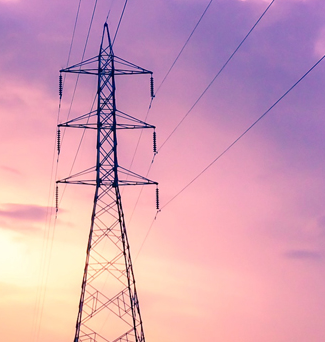 Sterlite Power acquires stake in MTCIL JV for OPGW Fiber Network in Maharashtra.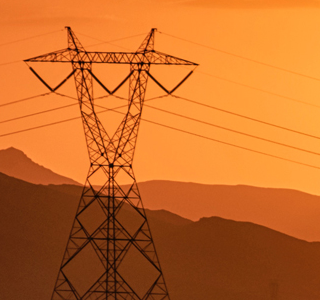 Sterlite Power issues BRL 600 million in debentures
1. Can I buy Sterlite Power Pre-IPO Shares? and if yes, where?
Yes, you can buy Sterlite power pre-IPO shares. and to buy, please Click Here
2. Is it Legal to buy Sterlite Power Pre-IPO Shares?
Yes, It is absolutely legal to buy Sterlite power Pre-IPO Shares or any other Pre-IPO Shares.
---
Also Read: Five-Star Business Finance – Annual Report (FY2022) Update.