Mobikwik share price was around Rs.1200/sh at a valuation of $1.4 billion. But the prices got rationalized and now it is trading in the range of 620-635/share. The company also got impacted by Paytm as both the companies are in similar businesses.
To Invest in Mobikwik Click Here: trade.altiusinvestech.com
MobiKwik
Mobile wallets and digital transactions have become mainstream. The convenience of not having to look for change every time you buy something is one of the main advantages of utilising a mobile wallet. While several international firms now provide mobile wallet services in India, MobiKwik is one of the first Indian mobile wallet startups, which has carved out a niche for itself despite fierce competition.
MobiKwik, founded by husband-and-wife team Bipin Preet Singh and Upasana Taku, has a unicorn valuation and is planning to go public soon.
Company Highlights:
| | |
| --- | --- |
| Headquarters | Gurgaon |
| Origin Country | India |
| Industry | Digital Wallet, Fintech |
| Founders | Bipin Preet Singh, Upasana Taku and Chandan Joshi |
| Founded | 2009 |
| Revenue | $39.98 million (Rs 302.25 in FY21) |
| Valuation | $1 billion+ (October 2021) |
| Total Funding | ~ $178.94 Mn |
| Parent Organization | One MobiKwik Systems Private Limited |
| Website | mobikwik.com |
MobiKwik – About and How it Works?
MobiKwik, one of India's leading mobile wallets, aims to make personal wallets redundant. It lets Indian users to keep money in a virtual wallet and then use it to pay utility bills and purchase across several platforms (mobile, desktop, tab, SMS, IVR).
As a user, you could, for example, use its Android/iOS/BB/Windows App to recharge your phone or pay for pizza over the phone. The Reserve Bank of India has approved it as a prepaid financial instrument.
Bipin Preet Singh and Upasana Taku created MobiKwik in 2009. On its platform, the Gurugram-based digital wallet claims to have more than 107 million members, 3 million merchants, and 200+ billers.
MobiKwik is really secure. Every penny in your wallet has been meticulously recorded. You can also use the additional in-app security options that are accessible on all mobile devices. Android, Windows, and iOS are the three platforms. The app's services are also available on a desktop and mobile website. Furthermore, its user interface is meant to provide a smooth experience for consumers.
MobiKwik expanded into the offline world, launching mobile payments for retailers such as Big Bazaar and Domino's Pizza, among others.
On July 18, 2013, the Reserve Bank of India granted it the coveted Prepaid Payment Instrument licence. The RBI has also given the company preliminary authorisation to establish a Bharat Bill Payments Operating Unit (BBPOU), allowing customers in all parts of India, urban and rural, to pay utility and convenience bills using the MobiKwik wallet.
The startup's first offering was a website with a closed wallet, but over time, MobiKwik expanded its offering to include mobile apps. It has since evolved into a full-stack fintech firm. You can make bank transfers and borrow money. NBFCs such as Bajaj Finance, Aditya Birla, and DMI Finance have partnered with the company.
It offers a variety of loan choices, including a 3-minute loan, a credit line, and a term loan. It has also partnered with ICICI Lombard for accidental insurance and provides a variety of additional insurance products, including Online fraud protection, dengue insurance, hospital cash, and so on.
The Indian payments sector is fragmented, with over 60 institutions offering internet banking, numerous layers of identification on debit and credit cards, and a generally difficult electronic payment experience for consumers. Mobikwik wallet payment options simplify everything with a one-click payment flow that works the same way every time on your phone, tablet, or computer.
As a user, all you have to do is trust it with your money, and you may shop at any merchant without having to provide your bank or card information. When you shop using the wallet, you may expect to receive exclusive discounts and offers. You can also make money by recommending a friend to the programme. MobiKwik is undoubtedly here to stay, having expanded into new sectors and amassed a large user base. The company has big hopes for the future as well.
MobiKwik – Founders and Team
MobiKwik was founded by Bipin Preet Singh and Upasana Taku.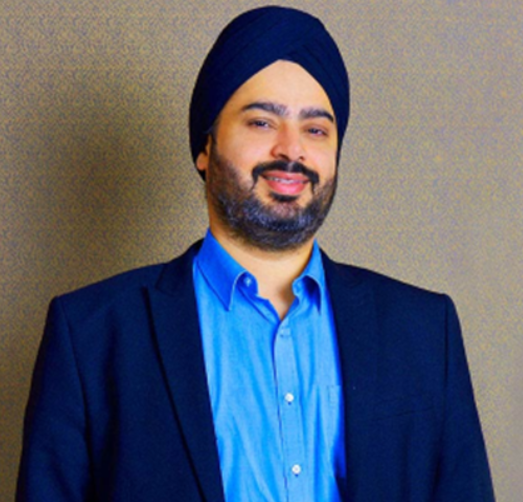 Bipin Preet Singh
Bipin Preet Singh, the Founder and CEO of MobiKwik, has work into several roles, from coding Java programming to Customer Support and Marketing. He received his BTech in Electrical Engineering from IIT Delhi in 2002. He worked for 7 years at Intel, Nvidia, and Freescale Semiconductors after graduating before launching his own company. As a Partner with Star Auto, he dabbled in advertising, and as a volunteer with Janagraaha, he dabbled in civic activism.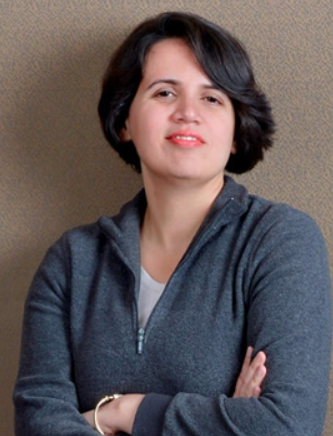 Upasana Taku
MobiKwik co-founder Upasana Taku is well-known. Taku obtained her Btech in Industrial Engineering from NIT Jalandhar before going on to Stanford University to earn her MS in Management Science and Engineering. Upasana began her career with HSBC as a Business Analyst before moving on to Paypal as a Senior Product Manager. Taku worked as a consultant for a number of companies before pursuing her entrepreneurial dreams.
Bipin has a strong payment history, having worked as a senior product manager for PayPal (an eBay entity) in Silicon Valley and HSBC in San Diego previously.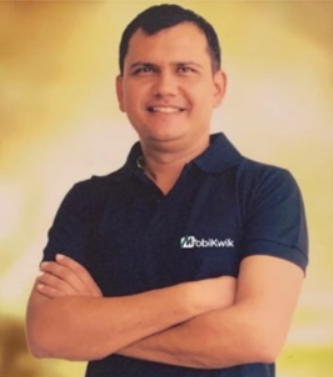 Chandan Joshi
Chandan Joshi was promoted to Co-founder of MobiKwik in September 2020 after serving in the company's main leadership team for more than two years. Joshi began his career at Credit Suisse as an Associate Trader. He went on to found Packetts, where he also served as CEO for about a year until selling the company to Nuvo Logistics. Joshi stayed with Nuvo for another year as the Business Head – Logistics before it was acquired by Shadowfax. Joshi eventually joined MobiKwik as the Business Head – VP, Online and Offline Merchants, and is now the Co-Founder and CEO, Payments for the same firm.
MobiKwik employs 325 people across three business segments: consumer payments, fintech (credit, mutual funds, and so forth), and payment gateway.
MobiKwik – Mission and Vision
Mission of MobiKwik is
"to build a world-class payments and credit product for Bharat!"
Vision
"transforming the digital payments landscape in India."
MobiKwik – Name and Tagline 
MobiKwik is a mobile-based digital payment company that provides customers with functional digital wallets as a viable replacement for their physical wallets.
Tagline says 'Discover MobiKwik Wallet – The easiest way to pay!
MobiKwik – Startup Story
Singh founded MobiKwik in 2009 after growing weary of his monotonous corporate job and wanting to try something new. He sought to build a simple payment mechanism that would allow prepaid mobile phone users to recharge their money than He designed a digital wallet where consumers could retain their money and recharge whenever they wished because recharge is a tiny ticket size transaction.
He invested $250 thousand in the company, built the website and payment options, and rented office space in Dwarka, Delhi. MobiKwik began as a website with a closed wallet, but it has since expanded to include mobile apps. In 2012, the company released an Android app.
Over the years, the company extended its services to mobile apps by partnering with merchants, both in the online and offline space. Apart from regular payments for mobile recharges, electricity, DTH, broadband etc., online and offline shopping, etc. also emerged as important use cases for MobiKwik. By the year 2015, the company had increased its registered user base by many folds! Keeping in line with its super-successful growth trajectory that has primarily been an outcome of pre-empting the needs of the people and the markets, the company started providing small loans to its registered users.
In the next few years, MobiKwik went on to become a full-fledged fintech company. It began offering financial services like loans, insurance policies, and investment options and also allowed people to make bank transfers. It has now ventured into the space of mutual funds, completing the stack of financial services that it offers. As on today, the company envisions to provide Digital Credit Cards for Billion Indians through their Buy Now, Pay Later product called MobiKwik ZIP. This product lets users spend money now on their everyday transactions and settle the bill later.
MobiKwik – Business Model and Revenue Model
MobiKwik's business strategy, like that of any other mobile wallet-based digital payments startup, is built on peer-to-peer transactions conducted through its app.
Mobikwik's revenue is now derived from commissions on each transaction, partnerships with businesses, and adverts that they deem appropriate for their app. MobiKwik also makes money via cross-selling insurance and mutual fund products, which generates fee-based revenue.
MobiKwik – Funding and Investors
Total funding of ~ $178.94M
Its most recent round, dubbed as the Mobikwik Pre IPO round, was announced on December 30, 2021, with Bennett Coleman and Company Limited providing capital of around Rs 100 crores (around $13.44 million). On June 9, 2021, the firm raised $20 million in a financing led by Abu Dhabi Investment Authority (ADIA).
In the month of April 2021, MobiKwik had already raised $5 million from a group of investors. Furthermore, the company had obtained $20 million in new funding from the Abu Dhabi Investment Authority. This investment round took place in June 2021, just two months after the previous one. MobiKwik recorded jump by 47 % in two months and was valued at $736 million, putting it on track to become a unicorn by October 2021, thanks to this capital pumped by Abu Dhabi Investment Authority.
After the sale of the secondary ESOP round led by Mathew Cyriac, former CEO of Blackstone India, MobiKwik was designated a unicorn on October 12, 2021.
All the funding rounds of MobiKwik:
| | | | |
| --- | --- | --- | --- |
| December 30, 2021 | Pre-IPO Round | $13.44 Million | Bennett Coleman |
| June 9, 2021 | Series G | $20 Million | Abu Dhabi Investment Authority |
| April 14, 2021 | Venture round | $5 Million | – |
| December 2020 | – | $6.9 million | Hindustan Media Ventures |
| November 4, 2020 | Series E | $5.57 Million | Hindustan Media Ventures |
| March 23, 2020 | Venture Round | $30 Million | – |
| February 20, 2020 | Venture Round | $500K | – |
| July 23, 2019 | Venture Round | $1.17 Million | NDTV Limited & Trifecta Capital |
| March 1, 2019 | Venture Round | $0.32 Million | Cisco Directors Gaurav Manglik & Tianying Fu |
| January 2019 | Venture Round | – | InnoVen Capital |
| December 2018 | Series E | $3.38 Million | Sequoia Capital India, GMO VenturePartners & Net1 UEPS Technologies, Inc. |
| August 2017 | Series D | $35.4 Million | Bajaj Finserv Limited |
| May 2016 | Series C | $50 Million | Sequoia Capital India, GMO VenturePartner, MediaTek, Net1 UEPS Technologies, Inc. & Tree Line Asia |
| April 2015 | Series B | $25 Million | Tree Line Asia, American Express Ventures |
| March 2014 | Series A | $2.5 Million | Sequoia Capital India |
| September 2010 | Seed | $500K | – |
MobiKwik – IPO
The company has has announced that it would go public before Diwali. Mobikwik had previously stated that company expected to go public in September 2021. In its initial offering, The company is looking to raise funds in the IPO at a valuation of $1.4 Billion, which would approximately lead Mobikwik share price of ~ Rs 1200-1300. The company had already received SEBI permission for the transaction. MobiKwik's imminent IPO will undoubtedly be fascinating.
Despite the fact that the company has yet to be recognised a market leader or acclaimed as a unicorn like Zomato or Paytm, the company's drafting documents state that the rapid expansion of digital payments and payment platforms, online shopping, and internet usage qualifies it as a deserving IPO nominee.
The company had previously filed its draft documents on July 12, 2021 and stated that its planned public offering would raise roughly Rs 1,900 crores. It has also revealed that the offer will include a fresh issue of equity shares worth up to Rs 1,500 crores, as well as a sale of some existing shareholders worth up to Rs 400 crores. The company's offer of sale (OFS) will also involve the sale of about Rs 9.9 crores in shares from American Express, Rs 68.9 crores from Bajaj Finance, Rs 11 crores from Cisco Systems, Rs 94 crores from Sequoia, Rs 24 crores from Treeline Asia, and Rs 111 crores from Bipin Preet Singh and about Rs 78 crores from the company's founders, Upasana Taku.
However, the fintech unicorn has delayed its IPO, particularly in light of the disastrous Paytm IPO, and its unlisted share prices have fallen in recent weeks, as of December 2, 2021.
By the conclusion of current fiscal year, the company hopes to have doubled its sales, representing a 100 percent increase. Furthermore, when discussing Mobikwik's planned IPO round, Upasana Taku, the company's Co-founder and COO, announced that they will not be seeking an IPO anytime soon and will instead wait for the market to calm, as revealed on January 23, 2022.
MobiKwik – Challenges and Controversies
Independent cybersecurity researchers have discovered that the personal data of over 10 crore MobiKwik consumers is accessible for sale on the dark web, making it the largest data leak in Indian history. MobiKwik, on the other hand, denies the claimed data leak and plans to hire a third party to conduct a forensic data security audit to shed light on the situation.
According to reports dated May 28, 2020, MobiKwik, a UPI payment and wallet platform, was removed from the Google Play Store for violating Google's ad regulations. After the disputed ad was deleted, the app was restored a few hours later. It was done because the app included an ad linked to the Aarogya Setu app, according to MobiKwik owner and CEO Bipin Preet Singh in a tweet.
Mobikwik ran the ad after the regulator, the Reserve Bank of India, requested it, as well as because it is in the public interest, according to Singh.
According to Singh, Google warned them a week ago against promoting the Aarogya Setu app on its platform, calling it deceptive. When they contacted Google, they were told it was an error.
MobiKwik – Acquisitions
To date, MobiKwik has only bought one company. MobiKwik made its first acquisition on October 12, 2018, when it bought Clearfunds, a Mumbai-based online discount mutual funds robo advisor.
MobiKwik – Partnership and Tie-ups
In July 2015, the firm teamed with Uber India to enable Uber and its drivers to accept debit and credit card payments through MobiKwik.
IDFC Bank and a digital payments solution provider announced a strategic cooperation on November 8, 2017, to offer a co-branded virtual Visa prepaid card for consumers.
MobiKwik and DT One established a partnership in June 2019. DT One is a global B2B network that provides services such as mobile top-ups/recharges, rewards, and airtime credit. With this relationship, the firm will be able to provide mobile recharge services to more than 550 mobile carriers in more than 150 countries.
MobiKwik – Growth and Revenue
The gross transaction value of MobiKwik's IMPS (Immediate Payment Service) fund transfer business increased by 5 times year on year to Rs 362 crore on June 10, 2019. It aimed for Rs 10,000 crore in transfers by the end of FY 2020, with 6.7 lakh transactions in May 2019. However, according to the most recent reports, Mobikwik has successfully transferred Rs 362 crore in total funds from its wallet to the bank. According to the National Payments Corporation of India, MobiKwik holds 26% of the Indian IMPS transfer market.
The company's revenue in FY19 was Rs 184.6 crore, up from Rs 69.6 crore in FY18. On a standalone basis, MobiKwik's merchant-facing Payment Gateway Business (through its subsidiary Zaakpay) generated net income of Rs 190 crore in FY20, up from Rs 101 crore in FY19. According to news dated January 23, 2022, the corporation plans to double its sales this fiscal year.
MobiKwik's total revenue increased by 134 percent to Rs 369 crore in FY20. Consumer payments accounted for 63 percent of net revenue in FY20, Fintech for 25%, and Payment Gateway for 12% of total net revenue.
In FY21, MobiKwik reported total revenues of Rs 302 crore. EBITDA losses jumped to Rs 78.54 crore in FY21 from Rs 57.9 crore the previous year. Mobikwik's operating revenue fell from Rs 355.6 crore to Rs 288.5 crore, similar to its total revenues, resulting in a surge in losses from Rs 99.1 crore to Rs 110.9 crore in the same fiscal year.
Mobikwik's losses had narrowed in the previous fiscal year, which is why Upasana stated that her firm was lowering losses each year and boosting sales. It had done so for the previous four years, but FY21 was an outlier.
MobiKwik was planning to go public in September 2021, as co-founder Upasana Taku disclosed in June 2021. However, following the failure of Paytm's IPO, the IPO has been postponed and will most likely take place in the first half of 2022.
On July 13, 2021, MobiKwik submitted the Draft Red Herring Prospectus for its IPO. The entity, which was formerly a private limited corporation, has changed its name to One Mobikwik Systems Limited as a result of this.
With this, the company announced that it would be accepting bids for equity shares worth Rs 1900 crores for its IPO.
The company has announced that it would be issuing and allotting 156,17,940 equity shares
MobiKwik -Awards
MobiKwik has won a number of notable honours to far, including:
In 2018, the company received the ET Iconic Brand of the Year Award.
In 2018, MobiKwik was also awarded the Amity Leadership Award.
MobiKwik also won the 'AWS Mobility Award' for the best mobile app in the financial services industry.
Upasana Taku was named the Female Entrepreneur of the Year at the Moneytech'17 Awards.
MobiKwik's founders, Bipin and Upasana, were also named to the Fortune 40 Under 40 Awards 2016.
The company received the Billionth Award South Asia in the category of Mobile Business in 2014 for its socially meaningful contributions to the digital infrastructure of South Asia.
MobiKwik – Competitors
Mobikwik
PayTm
Juspay
Ezetap
Nudge
MobiKwik is a digital wallet service facilitating mobile recharge, bill payments, and online shopping.
Paytm is a company operating a mobile payment and commerce platform.
Juspay develops an online platform designed to be used for mobile-based payments.
Ezetap provides Mobile Point of Sale (MPOS) solutions.
Nudge is a provider of financial solutions.
Founding Date
2009
2010
2012
2011
2020
Type
Private
Subsidiary
Private
Private
Private
Tags
Financial Services

financial management

fintech

mobile app

payments

telecommunications

Financial Services

Technology

ecommerce

payments

platform

Technology

fintech

mobile app

payments

platform

Financial Services

fintech

mobile app

payments

Financial Services

financial management

mobile app

payments

Location
Gurugram, IN HQ               Noida, IN HQ

Noida, IN HQ

New Delhi, IN

Bengaluru, IN HQ

Bengaluru, IN

Chennai, IN

Kolkata, IN

Bengaluru, IN HQ

Dubai, AE

Chiyoda City, JP HQ
Employees
7413% increase

14,2253% increase
62814% increase
3331% increase
N/A
Employee ratings
3.9

3.8

4.6

4.5

N/A
Last Funding Round
$ 20m (11 months ago)
N/A
$ 21.6m (about 2 years ago)
$ 16m (over 4 years ago)
N/A
Total Funding Raised
$ 197.5m

2.5b $

$ 27.4m

 51m $
$ 10m
---
Also Read why NSE's Business model  is excellent: Here