DIS is used to transfer shares from your Demat to another Demat Account. Kindly note, you also require to courier the self-attested hard copy of client master report where in you wish to transfer your shares.
Below are the details you are required to fill in into DIS slip.
Transfer of shares from CDSL to CDSL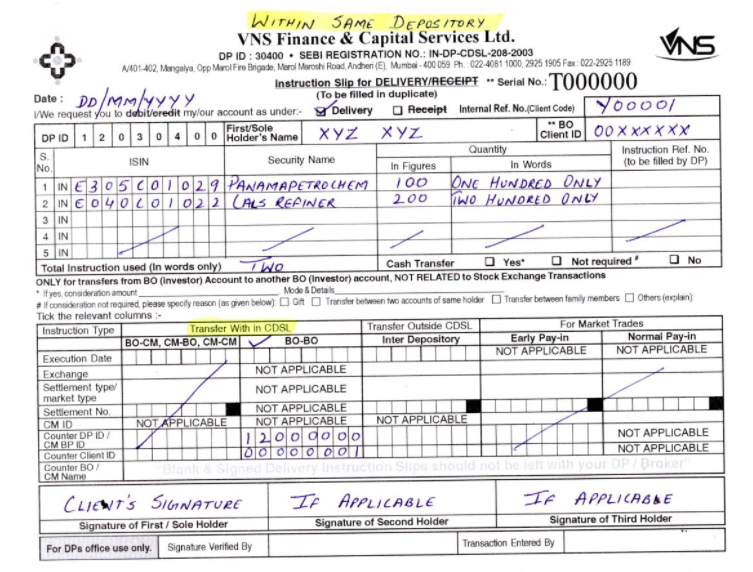 Transfer of shares from CDSL to NSDL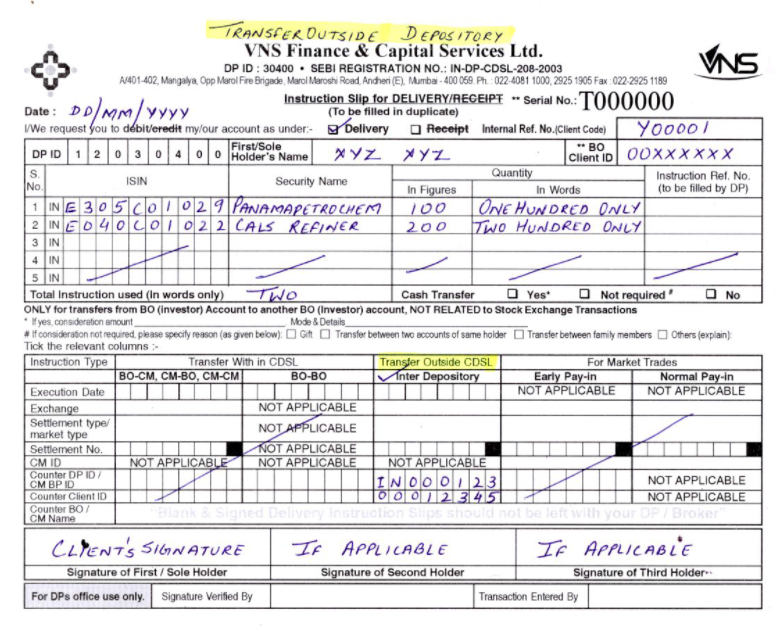 Procedure to transfer Shares
Once the DIS is filled as shown above, you are required to courier it to your respective DP,
1)filled & signed DIS
2) Annexure for off market transfer
3) Stamped client master copy of other demat account in which you want to transfer shares.
Note- Once the hard copy is received by your DP, the shares shall be transferred within 7 working days. You can send us a copy of the same at [email protected] for validating the entries.