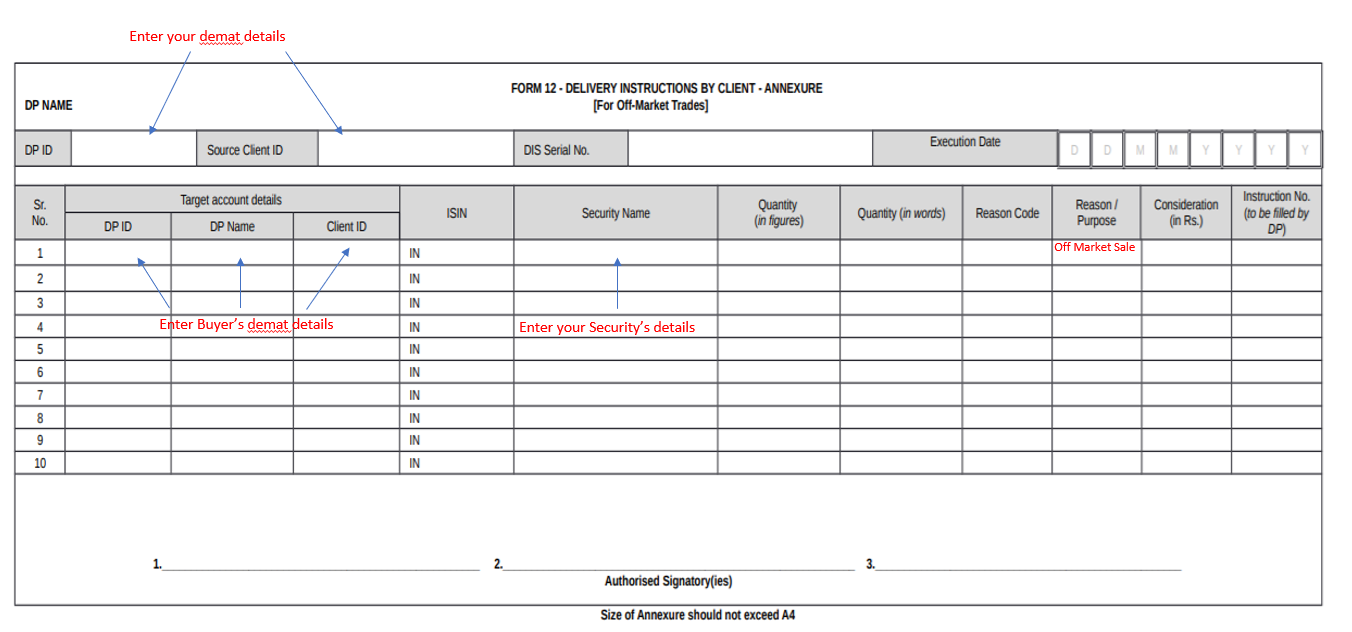 Write your DP ID and Client ID.
Then write your DIS serial number.
Mention the Execution date.
Then write down the ISIN number of the respective scripts you are selling to us.
After that mention all the relevant data which are required (security name, Quantity, Quantity in words, Reason Code(it will be "OFF MARKET"), Purpose, Consideration(in Rs)).
Now attach your Annexure with your DIS slip and submit it to your respective DP.